Beef chili tacos are basically soft tacos that are incomparably better than any packaged taco kit you'll ever find in any store anywhere. Try them and see for yourself.
Beef chili tacos. It's what happens when spicy chili con carne meets all of your fave taco fixings.–Angie Zoobkoff
Beef Chili Tacos
Quick Glance
30 M
2 H, 30 M

Serves 6 to 8
Print Recipe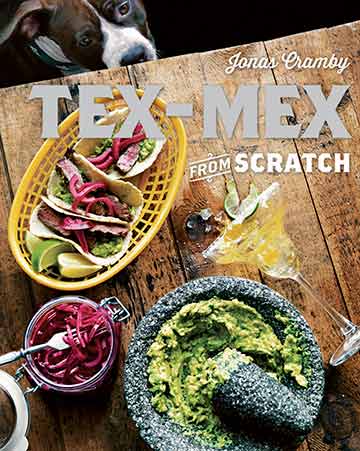 Ingredients
Email Grocery List
1 dried chipotle chile

1 to 2 dried chiles, such as ancho or guajillo

1 cup cold water

About 2 1/4 pounds braising steak, such as chuck shoulder or blade, cut into 1/2- to 1-inch (12- to 24-mm) dice

Mild vegetable oil or olive oil, for frying

1 large garlic clove, minced

2 to 3 tablespoons all-purpose flour

1 tablespoon chile powder

2 teaspoons dried oregano

2 teaspoons ground cumin

2 teaspoons dried coriander

1 tablespoon granulated sugar

Sea salt

Freshly ground black pepper

1 to 2 fresh chiles, such as jalapeño, minced

1 1/2 cups beer, such as Modelo

1 beef bouillon cube (optional)

Small corn or flour tortillas

Lime, crème fraîche or sour cream, chopped cilantro, chopped onion, pickled red onions, diced avocado, and Cheddar cheese, for serving
Directions
1. Remove the stems and seeds from the dried chipotle and ancho chiles. Toss the chiles in a small saucepan, cover with 1 cup (237 ml) water, and boil for about 15 minutes, until most of the cooking liquid has been absorbed.

2. In a large saucepan or Dutch oven over medium-high heat, warm 1 tablespoon oil. Add 1/3 of the beef and cook until the meat is well seared on each side, 5 to 7 minutes. Transfer to a medium bowl and repeat with the remaining meat in 2 more batches, adding 1 tablespoon oil to the pan after each batch. When the meat has been seared, toss the garlic in the pan and cook until golden brown on all sides.

3. Return the seared meat and any juices that may have collected in the bowl to the saucepan or Dutch oven. Sprinkle the meat with flour, chile powder, oregano, cumin, coriander, and sugar. Season with salt and pepper to taste. Toss the fresh chiles into the saucepan, too.

4. Pour the boiled chiles and their cooking water into a blender or food processor and purée. Pour the chile mixture over the meat and spices. Add the beer and the bouillon cube, if using. The liquid should just cover the meat. Cover and gently simmer the meat for at least 2 hours, or until the meat is tender and the sauce is slightly thickened and silken.

5. Serve the beef chili with the tortillas, wedges of lime, crème fraîche or sour cream, cilantro, onion, avocado, and grated cheese.
Recipe Testers Reviews

This beef chili taco filling was easy to put together and super tasty. It didn't pack a punch in the spiciness department but it was still delicious. So delicious. The meat comes out very tender after cooking for 2 hours. The acidity of the lime on the tacos makes this tender meat pop with flavor. I only used one fresh jalapeño, and would definitely use a second one next time. I also used Japones instead of anchos. I think anchos are not as hot as Japones but I still didn't find the meat spicy. I used a chuck blade roast and the beef bouillon cube. The meat was completely done and very tender after 2 hours of simmering.

This recipe is quite possibly the holy grail of taco meat. Amazing. The aroma of the chiles filled my kitchen and transported me back to Texas. I thought this would be a drier result, like carnitas, but you are left with a deep red silky sauce that coats your tortilla in comforting heat. It doesn't get any better than this. I used guajillo chiles and Modelo beer. I did not spoon off any drippings or oil (there wasn't much). The chiles and water became a paste in the food processor because much of the water evaporated during the boil. The liquid barely covered the meat. I considered adding more beer but did not. It proved to be just right in the end. The meat was tender after 2 hours and the liquid turned into an amazing deep red gravy-like sauce. It was the perfect amount and consistency to envelop the meat. We used small corn tortillas warmed one at a time in a small pan barely rubbed with oil. Served with pickled jalapeños; a relish mixture of cilantro, onion, and lime juice; pico de gallo; and crumbled Cotija cheese.
Beef Chili Tacos Recipe © 2015 Jonas Cramby. Photo © 2015 Roland Persson. All rights reserved. All materials used with permission.
If you make this recipe, snap a photo and hashtag it #LeitesCulinaria. We'd love to see your creations on Instagram, Facebook, and Twitter.