Brandy-brined turkey breast. It's a simple and sure way to guarantee moist turkey. (Hiccup.)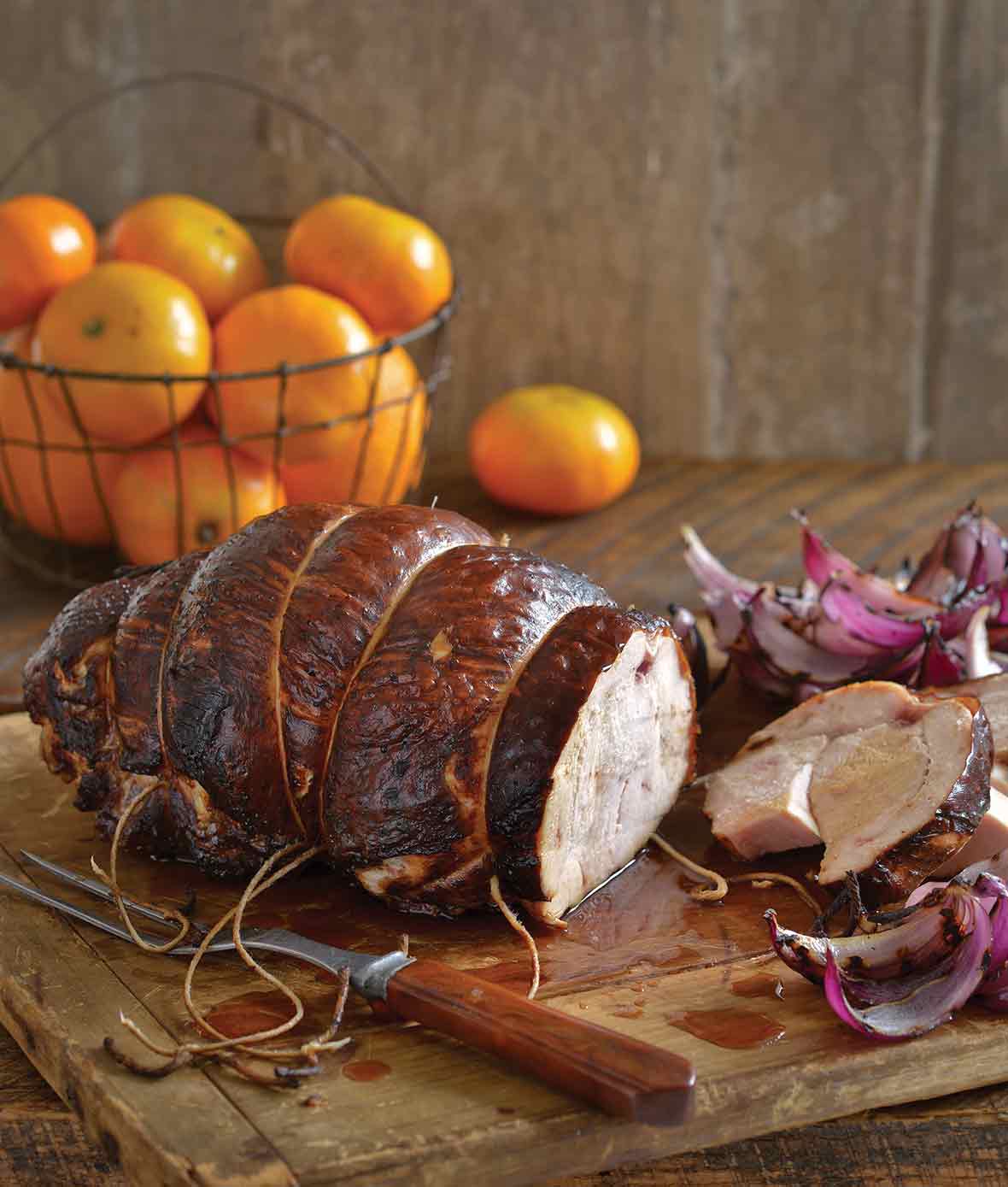 This brandy-brined turkey breast is certain to banish any misgivings you may have about turkey white meat being dry and bland. All you need is a boozy brine and an Asian-inspired tangerine glaze. As an added bonus, it requires no fussy carving around a carcass. Simply slice, sit back, and let the accolades roll in.–Angie Zoobkoff
Brandy-Brined Turkey Breast
Quick Glance
2 H
18 H, 20 M

Serves 10
Print Recipe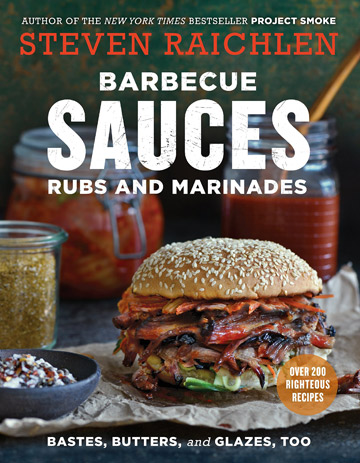 Ingredients
For the brined turkey

2 quarts boiling water (1.9 liters)

3/4 cup kosher salt (190 g)

2 teaspoons pink curing salt (9 g), optional

2 quarts ice water (1.9 liters)

1/2 cup brandy or Cognac (120 ml)

2 cinnamon sticks

2 strips tangerine or orange zest (don't fret on the size)

1 whole turkey breast (5 to 6 pounds or 2.3 to 2.7 kg) , skin on, boned, rolled, and tied

Extra-virgin olive oil

1 1/2 cups cherry or other hardwood chips, soaked for 30 minutes, then drained

For the tangerine glaze

1/2 cup soy sauce (120 ml)

1/2 cup fresh tangerine juice, from 3 tangerines (120 ml)

1/3 cup honey (113 g)

3 tablespoons Asian (dark) sesame oil (45 ml)

5 strips tangerine zest (1/2 inch or 12 mm each)

3 garlic cloves (about 14 g), peeled and lightly crushed with the side of a cleaver

3 scallions, white parts only (about 2 ounces or 60 g), trimmed, lightly crushed with the side of a cleaver

3 slices fresh ginger (1/4 inch or 6 mm thick each (about 15 g total), peeled and lightly crushed with the side of a cleaver

1 cinnamon stick (3 inches or 8 cm)

1 star anise (optional)
Directions
Brine the turkey

1. In a stockpot or large bowl, combine the boiling water, kosher salt, and curing salt, if using, and whisk until the salts dissolve, about 30 seconds. Stir in the ice water, brandy or Cognac, cinnamon sticks, and tangerine or orange zest. Let the brine cool to room temperature, about 1 hour.

2. Pat the turkey breast dry with paper towels. If the turkey breast is tied with string, leave it intact. Place the turkey in a jumbo resealable plastic bag. Pour in the brine, seal the bag, and place in a large bowl or roasting pan to catch any unexpected leaks. Refrigerator for at least 12 hours or as long as 24 hours, turning it several times to evenly infuse the turkey with the brine.

3. Remove the turkey breast from the brine, discarding the brine. Rinse the turkey and pat it dry. Place the turkey on a wire rack set inside a roasting pan and refrigerate until the surface feels dry yet tacky, 1 to 2 hours. Lightly brush the turkey breast with the olive oil.

4. If you're using a grill, set up the grill for indirect grilling and preheat to 350°F (180°C). Brush and oil the grill grate. Add the wood chips to the coals. Grill the turkey over indirect heat until the outside is golden brown and the internal temperature in the thickest part of the meat reaches 165°F (75°C), 1 to 1 1/2 hours. After 30 minutes, begin basting the turkey with extra-virgin olive oil, and continue basting every 15 minutes. If you're using a smoker, light your smoker according to the manufacturer's instructions and preheat to 250°F (120°C). Add the wood as specified by the manufacturer. Place the bird in the smoker. Smoke until the outside is bronzed with smoke and the internal temperature of the meat reaches 165°F (75°C), 2 1/2 to 3 hours. After 1 hour, begin basting the turkey with extra-virgin olive oil and continue basting every 45 minutes.
Make the tangerine glaze

5. While the turkey is cooking, set a medium saucepan over medium heat, stir together the glaze ingredients and bring to a boil. Reduce the heat slightly and simmer, uncovered, until the mixture is thick and syrupy, 8 to 20 minutes. Strain the glaze into a bowl.

6. During the last 5 minutes of cooking, baste the turkey with tangerine glaze. Transfer the turkey from the grill or smoker to a cutting board, cover loosely with aluminum foil, and let rest for 5 to 10 minutes. Baste with more tangerine glaze. Remove the string and carve the turkey breast into slices. Serve the remaining glaze on the side.
Brandy-Brined Turkey Breast Recipe © 2017 Steven Raichlan. Photo © 2017 Matthew Benson. All rights reserved.
If you make this recipe, snap a photo and hashtag it #LeitesCulinaria. We'd love to see your creations on Instagram, Facebook, and Twitter.