Whether you're hosting a small Thanksgiving gathering, or don't have the space, time, or inclination to wrestle with a whole bird, this pancetta and herb stuffed turkey breast makes for an easy holiday main course. It's cooked in broth, which does double duty in keeping your turkey moist and providing a base for gravy. Of course, no turkey meal would be complete without stuffing, so we've got that covered too.–Angie Zoobkoff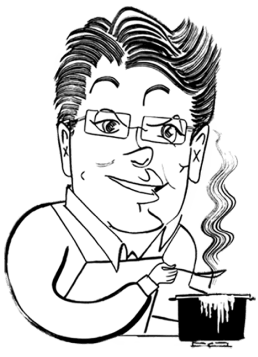 Why Our Testers Loved This
Our testers loved that this impressive-looking stuffed turkey breast was straightforward and uncomplicated to make and that the turkey took on the "bacon-y, herby flavors of the stuffing." The fact that it was faster to prepare than a whole turkey, the meat remained moist, and there was gravy included made it a winning recipe for them.
Notes on Ingredients
Pancetta–This gives the stuffing great flavor, and renders a good amount of fat for sautéing your vegetables. If you can't get pancetta, good-quality bacon will work here, too.
Italian bread–If your bread is very fresh, cube it and let it sit at room temperature for a few hours to dry out.
Boneless turkey breast–Try to choose one around 3 pounds. If you are cooking for a larger crowd, make two separate stuffed breasts instead of cooking one larger one.
How to Make This Recipe
Boil the salt, sugar, and peppercorns in water. Boil until the salt and sugar dissolve. Let cool.

Dump the onions, leeks, carrots, celery, bay leaves, and fresh herbs in a blender. Add the vegetables to a high-powered blender. Make sure that all the vegetables are roughly the same size.
Recipe FAQs
Can you stuff the turkey breast in advance?
No. You don't want to let your uncooked turkey sit, full of stuffing. Because of safety concerns, you need to fill and roll the breast right before you're going to cook it.

If you need to cook it ahead of time, it can be roasted 1 to 2 days ahead of serving. Put the cooked roll into a baking pan and cover it with aluminum foil. Reheat in a 300°F oven for 40 to 45 minutes until heated through.
How much turkey do I need?
This recipe calls for a three-pound turkey, which will feed about 6 people. If you need more turkey than that, we'd advise you to buy two smaller breasts and cook both, rather than trying to find a much larger one. As they don't take up as much space as a full turkey and cook much quicker, you shouldn't find it unmanageable.
How do I butterfly a turkey breast?
In order to stuff and roll a turkey breast, you'll need to butterfly it first. It is possible to get your butcher to do it for you, but it's not all that hard to do on your own. You'll need a decent knife, some counter space, and a little video help.
Write a Review
If you make this recipe, or any dish on LC, consider leaving a review, a star rating, and your best photo in the comments below. I love hearing from you.–David
Pancetta and Herb Stuffed Turkey Breast
Whether you're hosting a small Thanksgiving gathering, or don't have the space, time, or inclination to wrestle with a whole bird, this pancetta and herb stuffed turkey breast makes for an easy holiday main course.
Ingredients
For the stuffed turkey
3

ounces

pancetta

,

cut into 1/4-inch (6-mm) cubes

1/2

cup

diced yellow onion

1

clove

garlic

,

minced

1

tablespoon

finely chopped fresh herbs

,

such as rosemary, thyme, or oregano

Kosher salt and freshly ground black pepper

1 1/2

cups

canned chicken broth or homemade chicken stock,

divided, plus more as needed

1

tablespoon

heavy cream

1 1/2

cups

day-old Italian bread

,

cut into 1/2-inch (12-mm) cubes

One

(3 pound)

boneless turkey breast

,

butterflied to a uniform thickness

Olive oil

,

for coating
For the gravy (optional)
1/2

to 1 1/2 cups

store-bought or homemade chicken or turkey broth

2

tablespoons (1 oz)

butter

2

tablespoons

all-purpose flour

Kosher salt and freshly ground black pepper
Instructions
Make the stuffed turkey
Preheat oven to 350°F (178°C).

In a medium skillet over medium heat, cook the pancetta until most of the fat is rendered, and the pancetta is beginning to crisp, 7 to 8 minutes. Use a slotted spoon to move the pancetta to a medium bowl.

In the same skillet over medium heat, cook the onion in the pancetta fat until tender, about 10 minutes. Stir in garlic and herbs and cook for 1 minute more. Season with salt and pepper and add to the bowl with the pancetta. Drizzle over 2 tablespoons (30 ml) chicken broth and heavy cream.

☞ TESTER TIP: Season lightly to start and taste as you go, as pancetta can be salty.

Add the bread cubes to the bowl and mix gently until well combined.

Lay the turkey breast on a cutting board with the butterflied surface up and skin side down (if your breast is skin-on). Season with salt and pepper. Pile the stuffing mixture in a strip in the center of the turkey breast so that it stretches from long edge to long edge.

Starting with one short end of the breast, firmly roll up the turkey breast jelly-roll style. Secure at 2-inch (5-cm) intervals with butcher's twine.

☞ TESTER TIP: To keep any stuffing from falling out, secure the ends of the rolled turkey breast with wooden skewers. If you have extra whole herb sprigs on hand, go ahead and tuck them under the string for a pretty presentation.

Place the rolled turkey breast seam-side down in a Dutch oven or baking dish. Brush all over with olive oil and season with salt and pepper. Pour the remaining chicken broth around (not over) the breast and move into the oven.

Roast until the turkey breast is golden and the internal temperature registers 165°F (74°C), 1 1/4 to 1 1/2 hours. Check the turkey occasionally, if the liquid level is very low, pour in additional chicken broth.

Remove from the oven, move to a cutting board, tent with foil, and let rest for 15 minutes.
Make the gravy (optional)
While the turkey is resting, transfer any liquid from the Dutch oven to a measuring cup. Add enough chicken or turkey stock to make 1 1/2 cups.

Set the Dutch oven over medium heat and melt the butter. Whisk in the flour, and cook, stirring constantly, for 1 minute.

Slowly whisk in the chicken stock and bring to a simmer, scraping with a wooden spoon to loosen any stuck-on bits. (If you used a baking dish that is not stovetop safe, make the gravy in a separate saucepan.). Simmer until slightly thickened.

Strain the gravy through a fine-mesh sieve, if desired. Season to taste with salt and pepper.

Cut the twine from the turkey breast, carve into 1/2-inch thick (12-mm) slices and serve with gravy, if desired.
Notes
Save some time–If you're nervous about butterflying your turkey breast, or are short on time, ask your butcher to butterfly the breast for you.
Storage–Leftovers can be stored in a sealed container in the fridge for up to 4 days.
Reheating–Arrange leftover turkey in a baking dish, cover with foil, and reheat in a 300°F oven until warmed through.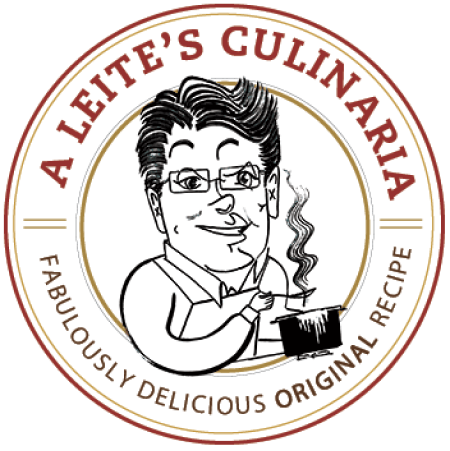 Nutrition
Serving:
1
serving
Calories:
398
kcal
Carbohydrates:
8
g
Protein:
53
g
Fat:
17
g
Saturated Fat:
7
g
Polyunsaturated Fat:
3
g
Monounsaturated Fat:
6
g
Trans Fat:
1
g
Cholesterol:
146
mg
Sodium:
751
mg
Potassium:
705
mg
Fiber:
1
g
Sugar:
3
g
Vitamin A:
268
IU
Vitamin C:
5
mg
Calcium:
45
mg
Iron:
2
mg
Nutrition information is automatically calculated, so should only be used as an approximation.
Recipe © 2021 Angie Zoobkoff. Photos © 2021 David Leite. All rights reserved.
---
Recipe Testers' Reviews
Planning your Thanksgiving menu for a small crowd? Looking for a turkey breast recipe that results in moist meat that takes on the bacony, herby flavors of the stuffing? This pancetta and herb stuffed turkey breast is that recipe.
The slices from the technique of butterflying, stuffing, and rolling the breast look impressive, but the process is straightforward, not complicated. I do recommend lightly pounding the breast between pieces of waxed paper to an even thickness to allow for a tight roll. I did include the gravy because…gravy!
I've attempted a rolled turkey breast now and then, though usually with dried or fresh fruit and something pork-y (prosciutto, bacon, or pancetta). My results have been more like a stuffed pork loin, with crispy-skinned but dried meat, and though flavorful, not really interesting. This version, with actual stuffing (yay!) and extra broth during roasting, makes the dryness problem a thing of Thanksgivings past.
Really, the chicken broth bath is genius. I sprayed the part of the turkey not covered in skin with olive oil to keep it from drying out too much, and with that and the broth in the dish, the meat remained pretty moist (well, it's still turkey). I made the gravy while the turkey roasted, so didn't have the browned bits in the pan on time, but I deglazed the pan afterward with some dry white wine and added that mixture to the gravy for the following evening.