True story. I never had an icebox cake until I made this last year. I know what you're thinking: "How can you, self-christened Fatty Daddy, never have had an icebox cake?" The honest answer: I don't know.
But…ever since I developed this, inspired by a recipe by Jessie Sheehan, I made up for lost time. Boy, have I made up for lost time! This summer, I've made it no less than three times. And even though it's not peak strawberry season, I've still made it. And our guests have adored it.
My biggest suggestion is to use perfectly ripe strawberries (see the FAQ below). It makes all the difference.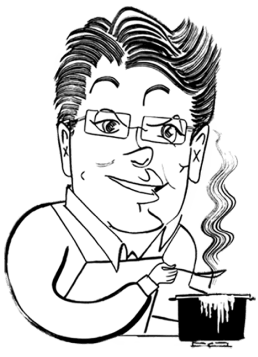 Why Our Testers Loved This
LC testers were delighted by how quickly and easily this no-bake dessert comes together. Sasha Pravdic describes it as "light, refreshing and cool – perfect for a hot summer day when you want dessert but don't want to turn on the oven," and Angela Reynolds calls it a "perfect make-ahead summer dessert."
Notes on Ingredients
Strawberries–Use fresh, very ripe strawberries to make sure that the strawberry flavor shines in this dessert. Plus, underripe strawberries will be difficult to mash.
Vanilla wafers–I love the classic Nilla wafers, but any vanilla wafer cookie will work here. Some icebox cake recipes call for graham crackers. Still, I prefer this version as the cookies soften perfectly as they sit between the cream layers.
Vanilla–You know how I feel: Use the real stuff for the best flavor.
How to Make This Recipe
Combine the strawberries and sugar in a large bowl and mash until chunky.

Whip the cream in a large bowl until it starts to thicken.
Add the powdered sugar and vanilla and beat until the cream forms stiff peaks.

Fold the crushed strawberries into the cream.
Spread a layer of strawberry cream on the bottom of a baking dish.

Top with a layer of Nilla wafers.
Spread another layer of strawberry cream over the Nilla wafers.

Continue repeating layers until the baking dish is full. Cover and chill overnight so the wafers can soften into something amazing.
Recipe FAQs
How can i choose perfectly ripe strawberries?
Great question. Since ripe strawberries are crucial for this icebox dessert, here are a few tips I follow when shopping.

How to Win the Strawberry Lottery

Color Me Red: Forget those pale strawberries. You want the ones that are already a beautiful, blushing red. No green or white "hats" (area around the leafy tops) allowed on these berries.

Size Matters (But Not Too Much): Big strawberries might be showy, but the smaller and medium ones often have the most personality. Plump and uniform is the name of the game here.

Sniff Test: Your nose knows best. If a strawberry smells like a strawberry, it's a winner. If it smells like, well, nothing? Pass on that one.

The Squeeze: A little firm, a little yielding–that's how a ripe strawberry rolls. Too soft, and it's headed for a smoothie, too hard, and it thinks it's an apple.

Leafy Greens: Look for lively, perky green leaves, not the wilted ones that look like they've given up.

Spot the Spots: Blemishes and bruises are out. You want your strawberries cover girl ready. No makeup required.

Bottoms Up!: Peek at the bottom of that container like you're checking for hidden treasure. You don't want any squished or underripe surprises.

Timing is Everything: Seasonal strawberries are like summer flings–they arrive at the perfect time and always seem to taste sweeter.

Shop Local, Think Delicious: Your local farmers' market might just have the strawberry field of dream you've been seeking. Organic? Even better.
Can icebox cakes be frozen?
Because this icebox cake contains heavy cream, it'll freeze very well. To freeze, just chill your cake in the fridge overnight, wrap it well, and stash it in the freezer. It'll keep for up to a month. You can eat your icebox cake anytime–frozen or partially thawed, depending on your preference.

To thaw an entire cake, stick it in the fridge overnight. It should be thawed and ready to serve the next day.
When did icebox cakes become popular?
Icebox cakes found fame in the 1920s and 1930s, when convenience foods became popular and readily available. The cakes called pre-made, commercially-produced ingredients, and for the first time, folks could entertain almost on a moment's notice–no more spending hours in the kitchen to whip up a dessert for guests.

Why is this called an "icebox cake"?
This no-bake dessert got its moniker because it needs to be chilled. Of course, waaaay back before electricity, people kept their food cold by placing it into insulated wooden and metal containers called iceboxes. Large chunks of ice were delivered by horse and carriage (then motorized delivery trucks) and loaded into the iceboxes.

When electric refrigerators came about in 1913 and found their way into many homes, people continued to refer to these new appliances as "iceboxes." Many of our parents and grandparents still use the term today. Even The One calls our chest freezer in the basement the icebox.
Helpful Tips
If you don't have a potato masher, you can use a food processor to mix your strawberries and sugar, but take care to not over-process the mixture.
Chilling your bowl and mixer attachments will help your cream whip up quickly.
The cake will keep for up to 3 days in the refrigerator, tightly wrapped in plastic. Freeze for longer storage.
If you're not a fan of Nilla wafers, you can use graham crackers, Biscoff cookies, ladyfingers, or even Oreo cookies. Thicker cookies will take longer to soften.
Write a Review
If you make this recipe, or any dish on LC, consider leaving a review, a star rating, and your best photo in the comments below. I love hearing from you.–David
This was a huge hit at my house. Even my daughter-in-law, who never takes seconds of dessert, asked for more.

It was so easy to make, too. And I love that you can make it way ahead of time and throw it in the fridge until serving time. Thanks for this recipe!

Amy
Easy Strawberry Icebox Cake
Thin layers of strawberry puree, homemade whipped cream, and vanilla wafers make this easy no-bake icebox cake a classic that you'll want to make all summer long.
Ingredients
3

cups

strawberries

,

chopped

3/4

cup

granulated sugar

2 1/4

cups

heavy cream

1/2

cup

confectioners' sugar

1

tablespoon

vanilla extract

One

(11-ounce) box

vanilla wafers

Sliced strawberries

,

for serving (optional)
Instructions
Crush the strawberries and sugar in a medium bowl using a potato masher until very juicy and just slightly chunky. Don't have a masher? Pulse the berries in a food processor, but be mindful not to overprocess.

Whip the heavy cream in a large bowl using a whisk or a handheld mixer until the cream starts to thicken, 2 to 3 minutes. Dump in the confectioners' sugar and vanilla and whip until stiff peaks, about 1 minute more.

Gently fold the strawberry slush into the cream.

Grab an offset spatula or a spoon, and spread a layer of strawberry cream on the bottom of the dish. Top the cream with a layer of vanilla wafers, fitting them as closely together as possible.

Continue alternating layers of strawberry cream and wafters, ending with a luscious layer of cream. Swirl and swoop the top decoratively. Cover with plastic and refrigerate overnight.

The next day, scoop the cake onto plates and finish with sliced strawberries.
Notes
Chill your bowl and mixers–Chilling your bowl and mixer attachments will help your cream whip up quickly.
Storage–The cake will keep for up to 3 days in the refrigerator, tightly wrapped in plastic. Freeze for longer storage.
Use different cookies–If you're not a fan of Nilla wafers, you can use graham crackers, Biscoff cookies, ladyfingers, even Oreo cookies. Thicker cookies will take longer to soften.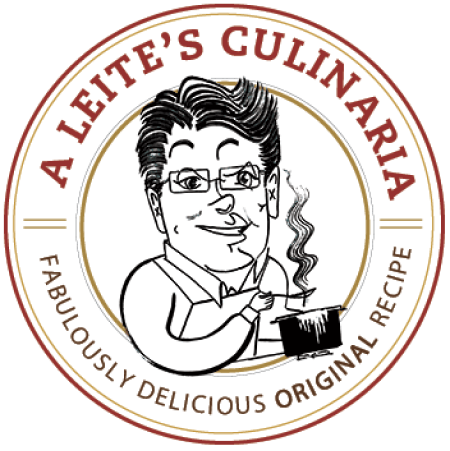 Nutrition
Serving:
1
portion
Calories:
425
kcal
Carbohydrates:
49
g
Protein:
3
g
Fat:
25
g
Saturated Fat:
14
g
Polyunsaturated Fat:
3
g
Monounsaturated Fat:
6
g
Trans Fat:
0.1
g
Cholesterol:
61
mg
Sodium:
141
mg
Potassium:
146
mg
Fiber:
1
g
Sugar:
35
g
Vitamin A:
792
IU
Vitamin C:
26
mg
Calcium:
43
mg
Iron:
0.2
mg
Nutrition information is automatically calculated, so should only be used as an approximation.
Photos © 2022 David Leite. All rights reserved.
---