This therapeutic drink to ward off colds recipe is the best tea to drink for a cold, whether a cough or a sore throat, or the flu. It's a simple tonic of ginger, lemon, fenugreek, and anise with magic Moroccan powers.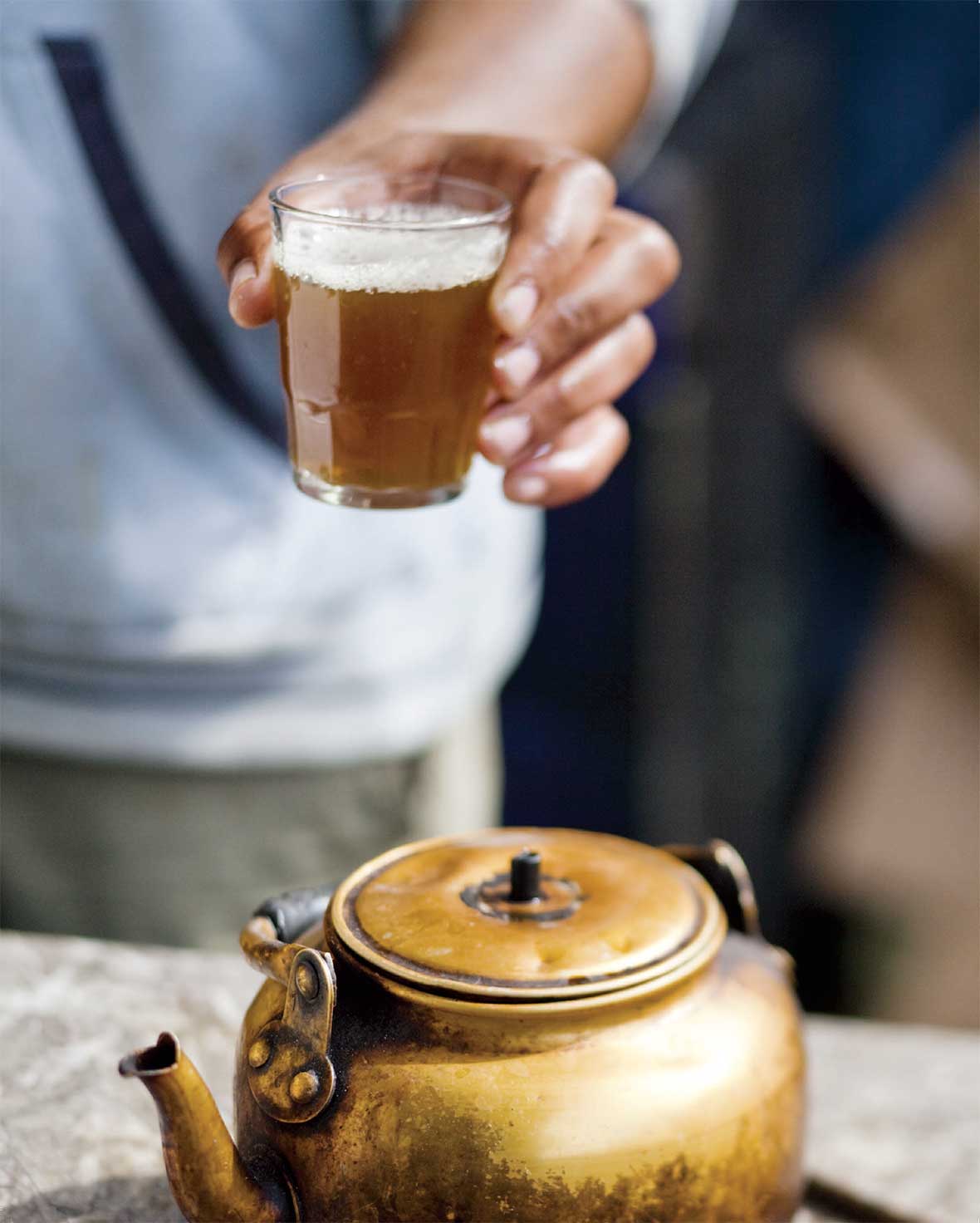 A therapeutic drink to ward off colds, coughs, sore throats, and the flu that's not Robitussin?! Believe it. Cookbook author Paula Wolfert became familiar with this Moroccan cold remedy for warding off whatever ails you via her friend Barbara Temsamani, who keeps this recipe taped to her refrigerator door. Take it 3 times a day for 1 to 2 days at the first sign of a cold. Originally published Jan 11, 2012.–Paula Wolfert
What Other Ingredients Contribute To The Healing Power Of Tea?
Spices and herbs play critical roles in Moroccan cuisine—and, as it turns out, in this soothing drink. The spices play differing roles, with anise seeds imparting "a strong, warm, licorice flavor," in the words of Paula Wolfert, and fenugreek providing a taste that's perhaps best described as "a little like burnt sugar or maple syrup." But it's not just flavor that these spices and other herbs impart to therapeutic teas and herbal infusions. Or aroma. As Wolfert explains, "Moroccans are great believers in medicinal herbal teas." Behold, the healing power of herbs and spices. Here's Wolfert's cheat sheet:
Absinth is the "winter tea of choice" for warmth and as an antispasmodic and digestive.
Lemon verbena calms the nerves, helps digestion, and gives comfort from the pain of menstruation.
Orange flower water mixed with milk and sugar helps children get to sleep.
Marjoram is an excellent remedy for a cold or stomachache.
Therapeutic Drink to Ward Off Colds
Quick Glance
5 M
15 M

Serves 1
Print Recipe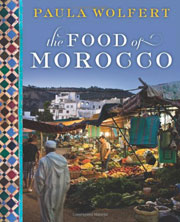 Ingredients
1 1/2 cups cold water

Small piece ginger, crushed, or 1/4-inch piece dried ginger [Editor's Note: Not to be confused with ground ginger, dried ginger is an actual chunk of ginger that has been dried. The root tends to be of fairly consistent size, so simply break off 1/4 of the piece.]

1/4 lemon, preferably organic

1/2 teaspoon fenugreek seeds

1 scant teaspoon anise seeds

Honey, to taste (optional)
Directions
1. Bring the water to a boil. Add the ginger, lemon, fenugreek, and anise seeds, cover, and boil for 10 minutes.

2. Strain the tea into a mug and stir in honey to taste, if desired. Inhale the aroma and sip the tea while it's hot.
Therapeutic Drink to Ward Off Colds Recipe © 2011 Paula Wolfert. Photo © 2011 Quentin Bacon. All rights reserved.
If you make this recipe, snap a photo and hashtag it #LeitesCulinaria. We'd love to see your creations on Instagram, Facebook, and Twitter.