These thickly cut, richly spiced, slowly roasted potatoes are a nice change from more conventional morning fare like home fries or hash browns. Of course, you can make these any time of the day, but preparing them for breakfast feels special somehow.–Joseph Shuldiner
LC Zow! Note
Zow! These spiced breakfast fries are certain to zap as much life into you as your morning caffeine fix.That oughtn't preclude you from considering having them at any other time of day, though. We appreciate the earthy heat of the paprika, cumin, and pepper alongside roast chicken, seared pork chops, broiled fish, and countless other weeknight staples. We also find them quite enticing in the wee hours of the morning with the last beer of the night—as well as the first beer of the day, should you prefer that. (Like how we brought that back around to breakfast?!) One of our dear readers, Fran De Sanctis, recently thought to mention to us that these would be spectacular made with sweet potatoes rather than russets. We couldn't agree more, Fran. Thank you.
Breakfast Oven Fries
Quick Glance
10 M
1 H

Serves 4
Print Recipe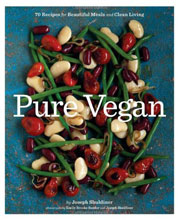 Ingredients
2 large Russet potatoes

1/4 cup extra-virgin olive oil

2 garlic cloves, minced

2 teaspoons smoked Spanish paprika

1/2 teaspoon salt, plus more to taste

1/2 teaspoon cumin

1/4 teaspoon cayenne pepper

1/4 teaspoon ground black pepper
Directions
1. Preheat the oven to 400°F (204°C). Line a rimmed baking sheet with parchment paper.

2. Cut each potato in half lengthwise, then slice each half lengthwise into 1/2-inch-thick wedges. Fill a large bowl with cold water and soak the potatoes for 1 minute to remove the excess starch. Drain and repeat two or three times, until the water runs clear. Drain again, then pat the potatoes dry with a clean kitchen towel.

3. In a large bowl, stir together the olive oil, garlic, paprika, salt, cumin, cayenne pepper, and pepper. Add the potato wedges and toss until they're evenly coated. Arrange the potatoes in a single layer on the baking sheet.

4. Bake for 30 minutes. Using a thin metal spatula, flip the fries and continue to bake until crisp and browned on the other side, 10 to 20 minutes more, depending on just how crisp you like your fries. Taste and, if desired, season with more salt. Tuck into the fries while steaming hot.
Breakfast Oven Fries Recipe © 2012 Joseph Shuldiner. Photo © 2012 Emily Brooke Sandor. All rights reserved. All recipes and photos used with permission of the publisher.
If you make this recipe, snap a photo and hashtag it #LeitesCulinaria. We'd love to see your creations on Instagram, Facebook, and Twitter.