When I want to blow my guests away with an appetizer without getting into an elaborate process, I whip out my old standby: grilled artichokes. They're simple, don't need a lot of prep, and people love them. There are a number of dips and sauces to serve with artichokes, but my favorite is homemade mayonnaise. Try it. I'll be listening for your howls of delight.–Jay Bentley
LC Articulating Artichoke Awesomeness Note
Navigating a prickly, thorny, pointed artichoke doesn't come naturally to most of us. Neither does articulating exactly how to select an awesome artichoke. It's just sorta something that, as with many things in life, you come to know and learn and appreciate with experience. Still, allow us to attempt to articulate what to seek at the store. First, as you stand there, look for those whose leaves are tightly closed and form a semblance of snug, compact heads. The leaves themselves ought to be green; any tinges of purple are fine. Pick up the artichoke and fondle it. The veggie ought to feel heavy in your hand. Disregard any artichokes with brownish hues or whose leaves are splayed in all directions. How's that for starters?
Grilled Artichokes
Quick Glance
35 M
1 H, 40 M

Serves 4 to 8
Print Recipe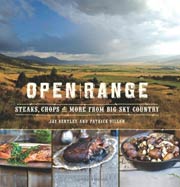 Ingredients
4 lemons, preferably organic

4 large whole artichokes, stem ends trimmed

1/3 to 1/2 cup olive oil

1/4 cup lemon pepper spice blend or freshly cracked black pepper, or to taste

Salt, to taste

Store bought or homemade mayonnaise, or another dip for serving
Directions
1. Fill a large stock pot about 3/4 full with water and salt it heavily. Bring to a boil. Fill a large bowl halfway with ice water.

2. When the water reaches a boil, cut 2 lemons in half, squeeze their juice into the water, and add the squeezed halves to the water as well. Place the whole artichokes in the water and boil for 20 to 25 minutes, until the chokes are tender. You can check this by sticking a knife into the stems; they should be very tender. When the artichokes are ready, plunge them in the ice water until cool enough to handle.

3. Cut the cooled artichokes in half vertically and, using a spoon or a paring knife, trim out the feathery, inedible choke along with any small leaves, leaving the outer leaves and the heart intact.

4. Using your hand, flatten the artichokes just a bit and place them, cut side up, on a rimmed baking sheet. Drizzle the olive oil over the cut side of the artichokes and sprinkle with the lemon pepper blend. Let the artichokes sit for up to 30 minutes to allow the oil and pepper to penetrate.

5. Preheat a charcoal grill, gas grill, or flat griddle to very high heat.

6. Place the artichokes, cut side down, on the grill or griddle for 5 to 7 minutes, until the surface is charred. Flip them and cook for another 5 to 7 minutes, letting the outside leaves char a little, if desired. Remove from the heat. (If necessary, you can cook the artichokes in 2 batches, keeping the first batch warm in a low oven.)

7. Arrange 1 or 2 halves per person on each plate, depending on the size of the artichokes. Slice the remaining 2 lemons into wedges and serve, with mayonnaise or another dip of your choosing, alongside the artichokes.
Grilled Artichokes Recipe © 2012 Jay Bentley | Patrick Dillon. Photo © 2012 Lynn Donaldson. All rights reserved. All recipes and photos used with permission of the publisher.
If you make this recipe, snap a photo and hashtag it #LeitesCulinaria. We'd love to see your creations on Instagram, Facebook, and Twitter.