This pork loin roast calls for boneless pork loin, olive oil, salt, and pepper. Four ingredients. Incredibly easy to make. In fact, the hardest thing about this recipe is being patient during its long, slow cooking. Select a pork loin with a thick layer of fat to ensure it remains moist and flavorful.
This boneless pork loin roast is easy and old-fashioned and just like what your grandma would put on the table for Sunday supper. No marinade. No fuss. Just shove it in the oven for its long slow cooking time while you do something else. Then take it to the table and accept accolades on just how incredibly moist and superlatively go-wobbly-in-the-knees flavorful it is. The trick? It's all in the proper cut of pork that her butcher had readily available but can be tricky to source nowadays. (We explain more below.) Sometimes the old-fashioned way is still the best way. Originally published September 23, 2013.–Renee Schettler Rossi
How To Make Roast Pork Loin That's As Flavorful As What Your Grandma Would Make For Sunday Supper
As the author of this recipe explains, although boneless pork loin is quite lean and tends to have a more subtle flavor than meat from the shoulders or the legs, it can end up being ridiculously lovely in taste and texture when its ample outer layer of fat is kept on during cooking. As the warmth of the oven melts the fat, the fat bathes the underlying meat with its unctuous awesomeness.
And therein lies the trick—finding a boneless pork loin roast with a sufficiently generous layer of fat. You may have to go to a few butcher counters before you'll find one that has a nice, thick section of white fat attached. Persist. It's worth the time and effort. And if you can sweet talk your butcher into special ordering a boneless pork loin with the skin still attached, by all means, avail yourself of it. The skin, which sits above the fat, transforms into crisp cracklings during roasting that are essentially chicharrones. And if you simply can't track one down without skin, no worries, go ahead and buy one without skin, just don't skimp on the fat and be sure the fatty side is up during roasting. If the pork loin seems loose or floppy at all, tie it with kitchen string* every couple inches.
Pork Loin Roast
Quick Glance
10 M
1 H, 35 M

Serves 4
Special Equipment: Kitchen string
Print Recipe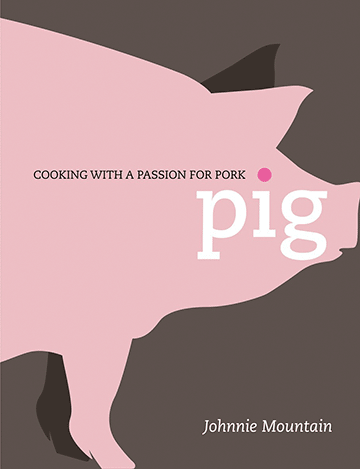 Ingredients
Email Grocery List
One (2-pound) boneless pork loin roast, with a generously thick layer of fat and, if possible, preferably with the skin still attached and definitely with a thick layer of fat on the top side, tied with string*

1 to 2 teaspoons olive oil

Coarse sea or kosher salt and freshly ground black pepper
Directions
1. Preheat the oven to 475°F (250°C). Line a rimmed baking sheet or shallow roasting pan with foil.

2. Pat the pork skin with paper towels until its completely dry. Using a sharp knife, score the skin by making deep, long, parallel cuts, 1/8 to 1/4 inch apart, in the fat, being careful not to cut through to the underlying pork. Rub the skin with the oil and then sprinkle with a generous amount of salt and pepper.

3. Place the pork on a wire rack, skin or fat side up, and place the whole shebang on the baking sheet or in the roasting pan. Roast for 25 minutes. (The initial high temperature promotes crisp crackling, which is the skin.) Reduce the oven temperature to 350°F (180°C) and roast until cooked through, 40 to 45 minutes longer, rotating the pan once halfway through to ensure even cooking. The meat should be slightly pink in the middle although the juices flowing from the pork should not be bloody. If you have a meat thermometer, it should read 145°F (63°C). You may need to adjust the cooking time, depending on the weight of the pork roast. (A basic guide when cooking a pork roast is to allow 22 minutes per pound for medium done. If you like your pork more well-done, cook it for 27 minutes per pound.) The pork will continue to cook even after it's removed from the oven.

4. Transfer the pork roast to a warm platter and let it rest in a warm place for 10 to 20 minutes before carving. Don't cover the roast as any steam coming from the resting pork will soften the skin or cracklings. (Alternatively, to make the cracklings extra crisp, remove the entire portion of skin, or cracklings, from the pork loin, cover the pork loin with foil, and place the cracklings on the baking sheet or the roasting pan, and either crank the oven up to 425°F (220°C) and slide the pork inside or give the cracklings a quick blast under a hot broiler.)

5. To carve the pork roast, remove the cracklings, if you haven't already done so, and cut the crisp pork skin into strips. Carve the pork roast across the grain into thin (or thick) slices, arrange them on a platter, and off you go.
*How To Tie A Roast
This recipe calls for your blob of raw boneless pork loin to be "tied with string." That's it. No more instructions than that. This wasn't an issue back in the day when boneless pork roast was common and this "tied with string" thing went without explanation. Home cooks knew how because they'd observed someone else in the kitchen or behind the butcher counter do exactly that. If that doesn't hold true for you, rest assured, it's essentially just folding or rolling or tucking the various flappy parts of boneless pork loin into a cylinder that's similarly sized throughout. Then you simply tie and knot it with kitchen string at intervals every few inches. The tying creates structure to help keep all those pesky flappy parts in place and, because it's an even size and shape, helps ensure that the pork cooks evenly. It's really quite easy. No need to measure. No need to be precise. Just do what you need to hold the roast together.
Recipe Testers Reviews
Pork Loin Roast Recipe © 2012 Johnnie Mountain. Photo © 2012 Yuki Sugiura. All rights reserved. All materials used with permission.
If you make this recipe, snap a photo and hashtag it #LeitesCulinaria. We'd love to see your creations on Instagram, Facebook, and Twitter.