This coffee crème brûlée from David Lebovitz comes together almost effortlessly with coffee, cream, sugar, eggs, and liqueur in the traditional Parisian way, which is to say, it leans toward more caramel and less cream. What results is reminiscent of Vietnamese coffee in the best possible way.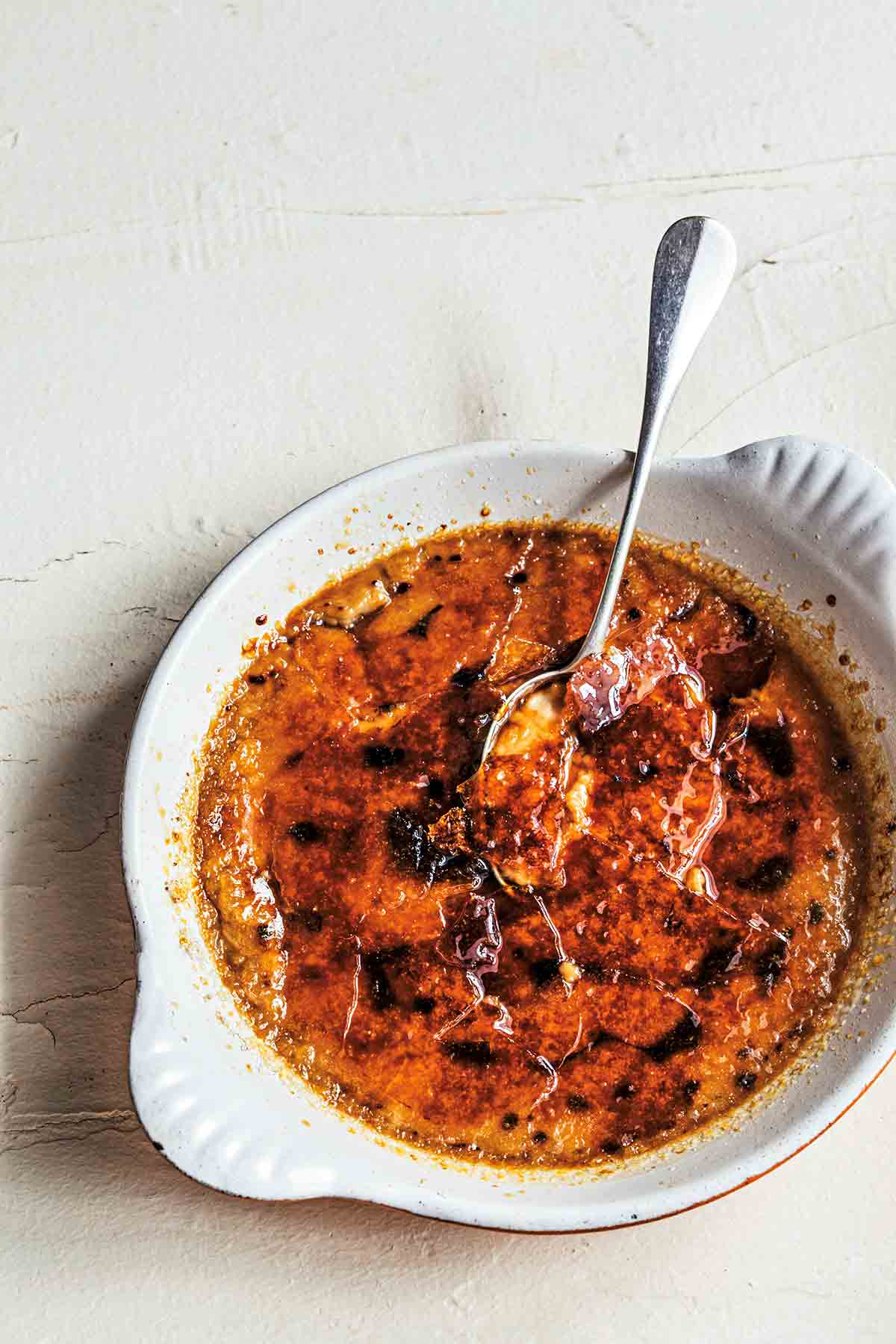 How do I know if my crème brûlée is set?
While crème brûlée is probably easier to make than you think, you do need to keep an eye on it while it's cooking. You want it to be a little wobbly—it should jiggle from side to side when nudged. It definitely shouldn't be liquidy in the center. Keep a careful watch over those little beauties until they're just set. Custards will continue to firm in the fridge overnight, so rest assured that you've got a little breathing room.
Coffee Crème Brûlée | Crème Brûlée au Café
Quick Glance
Quick Glance
15 M
2 H

6

servings
Print Recipe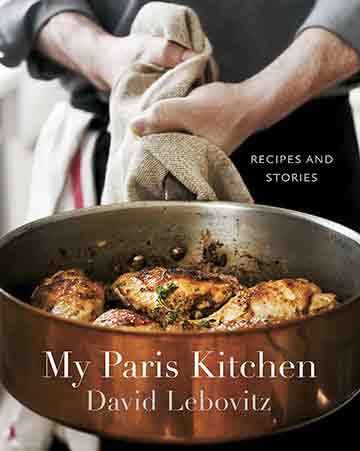 Special Equipment: 4 individual gratin dishes or 6 4-ounce ramekins or custard cups; blowtorch
Ingredients
Directions
Preheat the oven to 300°F (150°C) if using gratin dishes or 325ºF (160ºC) if using ramekins or custard cups.
Place 4 individual gratin dishes or six 4-ounce ramekins or custard cups on a high-rimmed baking sheet (also known as a jellyroll pan) or in a roasting pan large enough to contain all of them.
In a small saucepan over medium heat, warm the cream, milk, sugar, and salt until the sugar dissolves, which shouldn't take long at all.
In a bowl, whisk together the egg yolks.
Gradually add the warm cream mixture to the egg yolks in a slow, steady stream, gently (not vigorously) whisking until the cream is completely incorporated but without creating any foam. Mix in the espresso or coffee powder and strain the mixture into a large measuring cup or another vessel with a spout. Stir in the liqueur. Divide the mixture among the gratin dishes, ramekins, or custard cups.
If using gratin dishes, place the pan containing the custards on the oven rack and pour enough hot water into the pan so that it reaches at least halfway up the sides of the gratin dishes. Bake the custards for 20 to 25 minutes, or until they are just set; watch them very carefully during the final few minutes of baking.
If using ramekins or custard cups, the dishes will not be filled completely. Place the pan containing the custards on the oven rack and pour enough hot water into the pan so that it reaches at least halfway up the sides of the ramekins or cups. Snugly cover the baking pan with aluminum foil and bake the custards for 30 to 35 minutes. When you jiggle the pan, they should just barely quiver.
Remove the dishes from the pan and set them on a cooling rack. (A wide metal spatula works well for lifting the hot custards from the water; be careful, as the custards are hot.) Let the custards cool to room temperature. Then loosely cover and refrigerate overnight.
Just before serving, sprinkle the top of each crème brûlée with an even layer of sugar. It should be enough to cover the top, but not too heavily—1 1/2 teaspoons for each crème brûlée is about right. Using a blowtorch (the kind that you kind from a hardware store is perfect), wave the flame over each custard, 1 at a time, until the sugar melts and then browns. You may need to lift and tilt the dishes so that the caramel flows evenly across the top. If so, be extremely careful because the caramel is very hot and any drips will cause a painful burn. Serve immediately. Originally published October 17, 2014.
Print Recipe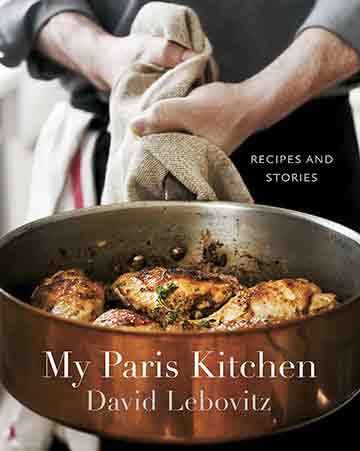 Crème Brûlée Variations
About Using Instant Coffee Or Espresso

To make coffee-flavored custards, author David Lebovitz used to infuse the cream with whole coffee beans. But as the price of coffee beans climbed, and the quality of instant coffee or espresso powders improved, he switched. One caveat: Instant powdered coffee or espresso varies by brand. So taste the warmed cream and milk mixture and then add more powdered coffee, if desired.

About Making A Vanilla Crème Brûlée Variation

To make vanilla crème brûlée, you have two options: 1. You can replace the coffee and coffee-flavored liqueur with 1 teaspoon vanilla bean powder or paste. (Note that using paste will make the custard a slightly tawny color.) 2. You can split a vanilla bean lengthwise and scrape the seeds out, then place both the seeds and the pod in the pan of cream when you remove it from the heat and set it aside to infuse for 1 hour. Remove the pod and finish making the custard with the seed-flecked, vanilla-infused cream.
Recipe Testers' Reviews
One of my favorite desserts on the planet is crème brûlée. What could make it even better? Add some coffee to it. This coffee crème brûlée dessert is divine. The crème brûlée was just the right ratio of creamy to crunchy, glass-like sugar topping. Everyone loved it.
It only took about 10 minutes to put all the ingredients together, including the 4 minutes to heat my cream mixture until the sugar dissolved. I sprinkled 1 1/2 teaspoons sugar on top of each chilled custard. Using a kitchen torch made easy work of caramelizing the sugar top.
If you like coffee desserts, and if you like crème brûlée, you can't go wrong with this coffee crème brûlée variation on the classic. The custard comes together in a snap using instant espresso powder and packs a deep coffee flavor. The cooking times were spot-on. In short, this is an easy dessert to make and delivers a lot of flavor, plus the contrast in textures that makes crème brûlée such a delight to eat.
Coffee Crème Brûlée | Crème Brûlée au Café Recipe © 2014 David Lebovitz. Photo © 2014
Ed Anderson
. All rights reserved. All materials used with permission.
If you make this recipe, snap a photo and hashtag it #LeitesCulinaria. We'd love to see your creations on Instagram, Facebook, and Twitter.