These refrigerator sweet pickles are easy, no cook, homemade fridge pickles that are simple as can be to toss together, sweet as can be to nosh. No canning required.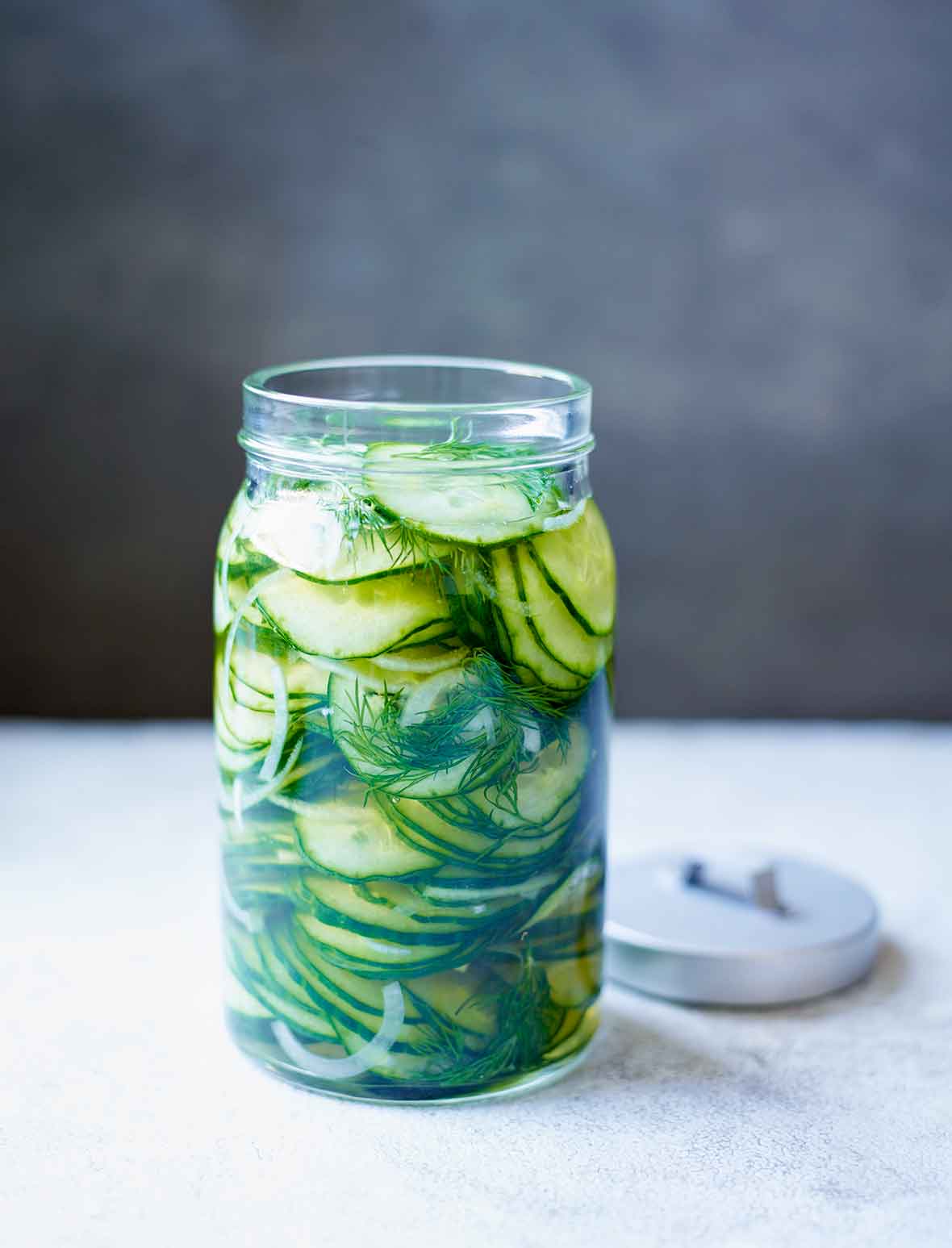 This refrigerator pickles* recipe makes a Scandinavian-style pickle that's subtly perfumed with dill, distinctly sweet, and just a little sour. It's so simple it doesn't even require turning on the stove during those desperate dog days of summer. It may not be the exact same sweet pickle of your childhood, but it certainly is superb, whether snitched surreptitiously any time of day or night straight from the fridge or set out with just about anything that needs a little acidity to tone down the richness, whether salmon, cheese, fried chicken, pate, even peanut butter sandwiches. Care to let us know how you served these sweet pickles? Let us know in a comment below.–Renee Schettler Rossi
How to Make a Crisp Pickle
We've heard over and over how lovely and crisp these refrigerator pickles remain even after days in the fridge. We have a hunch it's because of the technique used to make these sweet pickles. Many pickle recipes heat the vinegar on the stove, which makes the sugar dissolve more readily, and then instructs you to pour the solution over the cucumbers while still warm, which wilts the veggies. This sugary pickling solution is poured over the cucumbers cold. Some of the sugar may not dissolve right away but that's okay since the pickles are going to hang out in the fridge for several days anyways. What's your rush?
Refrigerator Sweet Pickles
Quick Glance
15 M
6 H, 15 M

Makes 2 quarts
Special Equipment: One half-gallon jar or two 1-quart glass jars with lid(s) and rubber seal(s), washed with soap and hot water
Print Recipe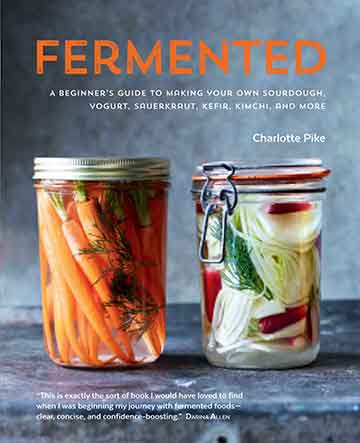 Ingredients
3 large cucumbers (weight will vary), peeled if desired

1 small white onion, very thinly sliced

5 large sprigs fresh dill

1 1/4 cups granulated sugar

2 cups white wine vinegar

1 teaspoon sea salt
Directions
1. Thinly slice the cucumbers using a mandolin or handheld slicer if you have one.

2. Layer the cucumbers, onion, and dill in the jar(s).

3. If you're a laid back sort of home cook, simply pour the vinegar, sugar, and salt into the jar(s), screw on the lid, and shake well until the sugar begins to dissolve. It won't completely dissolve and that's okay. If you're a sorta precise, take-no-chances sort of home cook, stir together the sugar, vinegar, and salt in a large measuring glass or bowl until the sugar begins to dissolve. Pour the mixture into the jar(s) and screw on the lid.

4. Stash the jar(s) of pickles in the fridge. You can taste them as soon as 6 hours if you're the impatient sort but the longer the pickles remain in the fridge, the more intense the flavor. We found 3 or 5 days or so to be the optimal waiting period. The dill will remain subtle and the sweetness will remain dominant. You can store the pickles in the refrigerator for up to 1 month in the fridge—but we bet they won't last nearly that long.
*What Are Refrigerator Pickles?
Refrigerator pickles are like regular pickles except instead of the home cook having to sterilize jars and lids, process the jars of pickles in a water bath, and then wait for the lids to seal, the mixture of cucumbers, vinegar, sugar, and herbs or spices are simply stashed in a jar in the refrigerator. The resulting pickles aren't shelf-stable. But there's no need for them to be since they're kept in a refrigerated environment. Same taste. Less work.
Recipe Testers Reviews
Refrigerator Sweet Pickles Recipe © 2015 Charlotte Pike. Photo © 2015 Tara Fisher. All rights reserved. All recipes and photos used with permission of the publisher.
If you make this recipe, snap a photo and hashtag it #LeitesCulinaria. We'd love to see your creations on Instagram, Facebook, and Twitter.