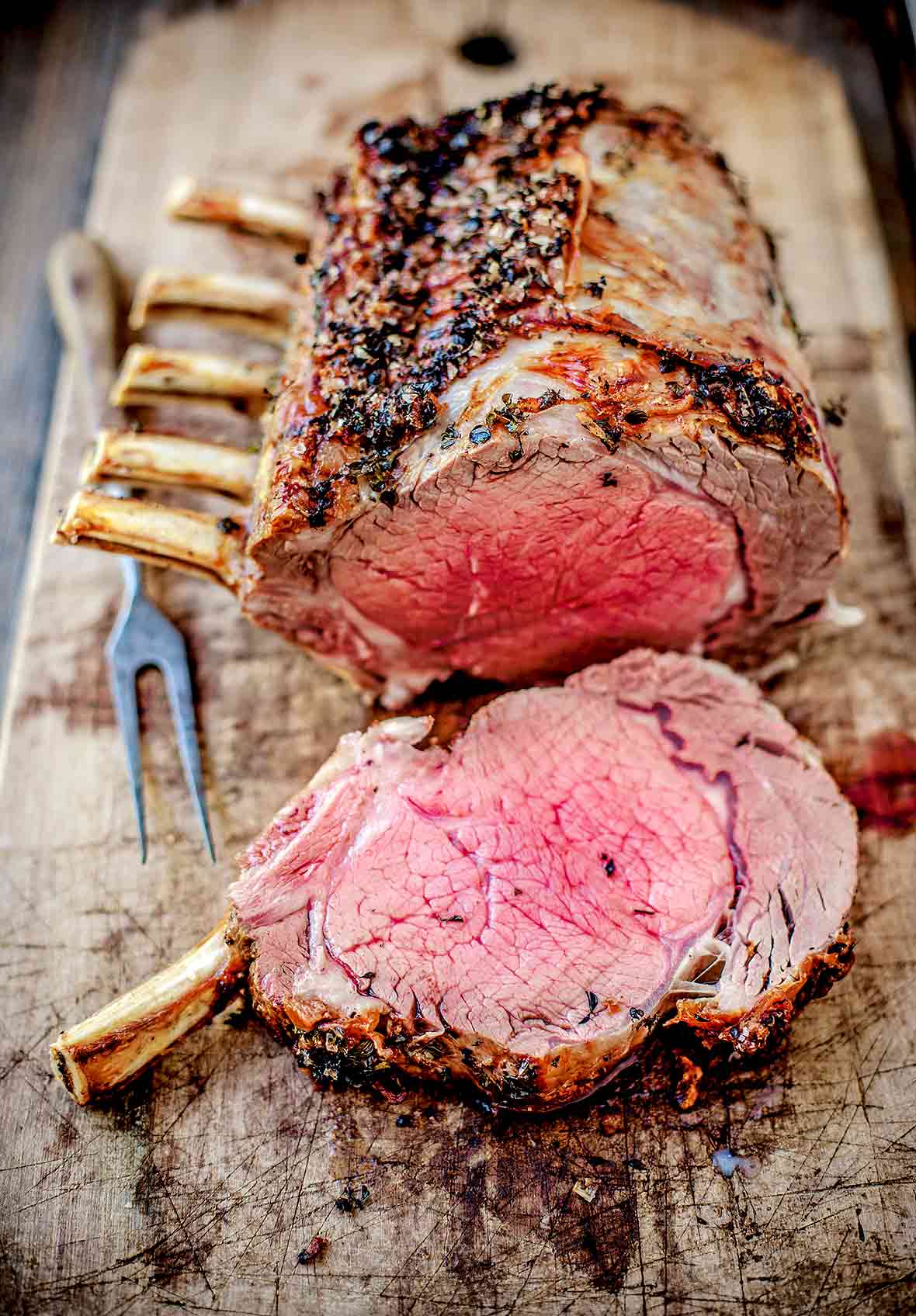 Whipping up a stunning standing rib roast isn't nearly as extreme an undertaking as you may think. The mere words standing rib roast tend to inspire awe. And the sight of the actual standing rib roast never fails to elicit ohhs and ahhs at the table. So you've already got that going for you. As for how to get there, look to the instructions below for the rest of the know-how. And be at the ready to accept accolades. One last thing, and that's to be certain to seek out a roast with a generous coating of fat, which keeps the roast bathed in melting unctuousness while it roasts.–Renee Schettler
Why You Need an Instant-Read Thermometer When You Make Standing Rib Roast
When cooking big joints of meat like this standing rib roast, an instant-read probe thermometer helps dispel any guesswork. And trust us, with guests waiting at the dinner table and that much money spent at the butcher shop, the last thing you want is any guesswork deciding when to take it out of the oven. As for determining the exact sit-down-and-eat time for dinner, it's going to be a little up in the air depending on your exact size roast, sorta like turkey on Thanksgiving, so if you and your guests and your side dishes can be a little forgiving in that regard, allowing about 30 minutes leeway, you'll take a lot of pressure off yourself.
How To Make Standing Rib Roast
A standing rib roast is one of the ultimate party tricks. Stunning to present and even better to eat, this hunk of meat is a total showstopper. Did I mention how easy it is?
Ingredients
5-rib

(5 1/2-to 6 1/2-pound)

standing rib roast

, frenched, if desired

Olive oil

Coarse salt and freshly ground black pepper

Small bunch of thyme, leaves picked and finely chopped (about 2 tablespoons)

Horseradish Cream,

(optional)
Instructions
Remove the meat from the fridge at least an hour before roasting so it can come closer to room temperature.

Preheat the oven to 425°F (220°C). Place a wire rack inside a roasting pan.

Using the tip of a sharp knife, lightly score the fatty side of the standing roast. Massage the standing rib roast all over with olive oil, salt, pepper, and the thyme leaves. Transfer the roast to the wire rack in the roasting pan, fatty side up.

Roast for 25 minutes. Reduce the oven temperature to 350°F (180°C) and continue to roast until the internal temperature of the standing rib roast reaches 120°F (50°C) for rare and 130°F (55°C) for medium-rare. Depending on the size of your rib roast, this should be an hour and 15 minutes, to an hour and 45 minutes. (Make sure you insert the tip of the thermometer into the thickest part of the roast but away from the bone. And don't be alarmed when you see the temperature of the roast creep upwards a few degrees while it rests as this is perfectly normal and expected.)

Loosely cover the standing rib roast with aluminum foil to keep it warm and rest it for 30 minutes.

Carve the standing rib roast between the bones and serve with horseradish cream, if desired.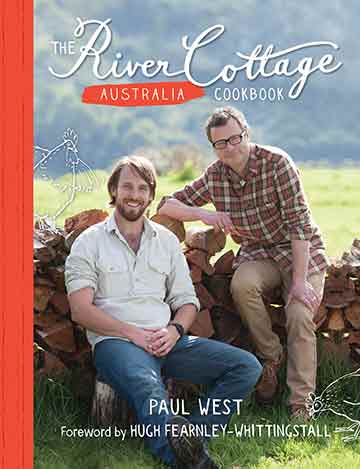 Nutrition
Serving:
1
portion
Calories:
1240
kcal
Protein:
56
g
Fat:
111
g
Saturated Fat:
46
g
Polyunsaturated Fat:
4
g
Monounsaturated Fat:
48
g
Cholesterol:
251
mg
Sodium:
192
mg
Potassium:
919
mg
Calcium:
31
mg
Iron:
6
mg
Nutrition information is automatically calculated, so should only be used as an approximation.
Recipe © 2016 Paul West. Photo © 2016 Mark Chew. All rights reserved.
---
Recipe Testers' Reviews
My standing rib roast came out to a perfect medium rare! Our group of testers all "wowed" at how perfect it looked inside. It was tender and delicious and everyone would be happy to be asked to taste test it again. We actually didn't notice the thyme seasoning. I found myself having difficulty predicting the actual sit-down-and-eat time. (I had to write down the 4 timing steps (bringing to room temp, initial high roast, longer slow roast, resting time.)
My family and I decided no turkey for Thanksgiving this year (except for the small one we made for sandwiches) so standing rib roast it was. Since we had 15 people to feed, my roast was a bit larger than the one called for in the recipe and weighed 19 pounds (8 1/2 kg) so I tripled the rest of the recipe. I felt that the diameter of my roast was comparable to that of smaller roasts so I kept the oven time the same. The cooking time was 30 minutes at 425°F and then 1 1/2 hours at 350°F. The roast was 120°F when I took it out of the oven but went up to 125°F while resting. My slices were perfectly pink, except for the very end pieces. I think if I had taken the roast to 130°F it would have been overcooked for my liking.