Salmon teriyaki is essentially a traditional Japanese marinade used to make glazed fish, chicken, meat, or vegetables. This simple recipe is superbly balanced and exponentially more satisfying compared to the cloyingly sweet store-bought stuff.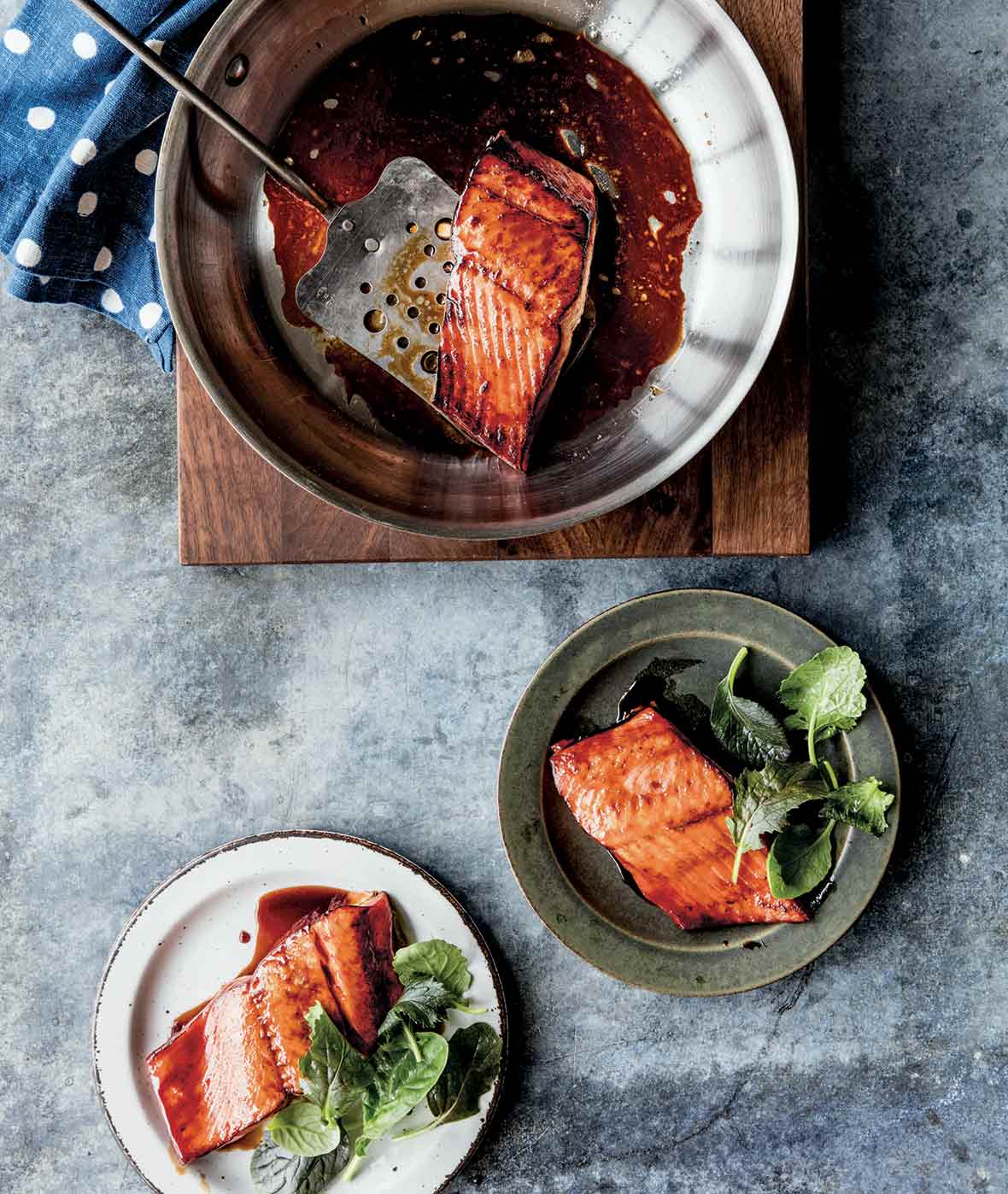 Salmon teriyaki—actually, anything teriyaki—is based on a traditional Japanese cooking technique that calls for marinating meat or seafood in a lightly sweetened soy sauce before cooking it, usually over a grill or under a broiler. Outside of Japan, teriyaki has become pretty synonymous with an overly sweet and sticky sauce, which is a shame because traditional teriyaki is, as with so many things Japanese, perfectly balanced. This easy salmon teriyaki gets back to its Japanese roots—supple salmon that's medium-rare with crisp skin bathed in a slightly sweet and salty glaze that enhances, not overwhelms, the flavor of the fish. Rest assured, this recipe keeps the sweetness of the teriyaki firmly in check. Not feeling salmon tonight? You can also rely on this teriyaki sauce for any glazed meat, seafood, tofu, even veggies.–Monica L. Helton
HOW TO ENSURE YOUR SALMON COOKS PERFECTLY
We've noticed that a lot of folks are fearful of cooking fish. Here's the thing. It's not that cooking fish is hard. It's that even relatively sturdy types of fish, such as salmon, are quite delicate in terms of how easily they can become overcooked. To ensure perfectly cooked fish, you have to simply stop multitasking. Here, a few pointers that have served us well over the years…
Don't turn your back on fish when it's on the heat. Your Facebook post can wait until after dinner is done.
Bear in mind the old adage that you'll need about 10 minutes of cooking time for each inch of thickness for your fish fillet.
When cooking multiple fillets of fish at a time, make sure you purchase fillets of similar thickness and length to ensure they all cook at approximately the same time. When buying salmon, for example, ask for center-cut fillets.
Salmon Teriyaki
Quick Glance
Quick Glance
25 M
50 M

Serves 4
Print Recipe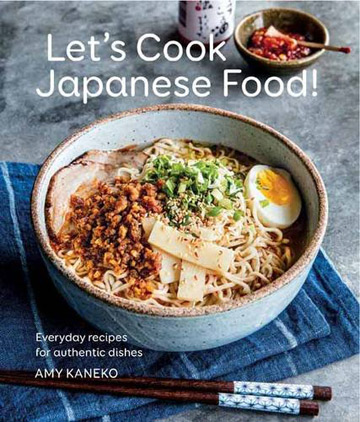 Ingredients
Email Grocery List
Directions
In a small bowl, stir together the soy sauce, sugar, mirin, and sake until the sugar dissolves.
Run your fingers over the flesh side of the salmon fillets to check for pin bones, removing them with your fingers, kitchen tweezers, or needle-nose pliers (if you snuck the pliers out of your toolbox in the garage, give them a good cleaning first!). Or, even easier, before your fishmonger wraps up your purchase ask him or her to please remove the pin bones for you.
Pat the salmon dry with paper towels. Arrange the salmon in a single layer in a smallish baking dish. Pour the marinade over the salmon and turn the fillets to coat them. Cover and refrigerate for 30 minutes.
Place a large, wide skillet or saucepan on the stove over medium heat and add the oil. When the oil is shimmering but not smoking, carefully remove the fillets from the marinade, allowing any excess to drip off, and place the fillets in the pan, skin side down. Reserve the marinade. Cook the salmon until the skin is golden brown and crisp, about 3 minutes. Using a long, thin, flexible spatula, carefully flip the fillets and cook until the top of the salmon is light brown and the middle is slightly translucent for medium-rare, about 2 minutes more. If you notice the glaze on the fillets starting to burn, reduce the heat to medium-low.
Pour the reserved marinade over the salmon fillets and gently shake the pan to distribute the sauce evenly. Cook until the sauce is reduced to a syrup and the salmon is cooked to the desired degree of doneness, 1 to 2 minutes more if you like it just a little rare in the center of the thickest portion of the fillet.
Transfer the salmon to individual plates and spoon the sauce over the top. Serve hot, preferably with some rice to soak up that exquisite yet easy pan sauce.
Print Recipe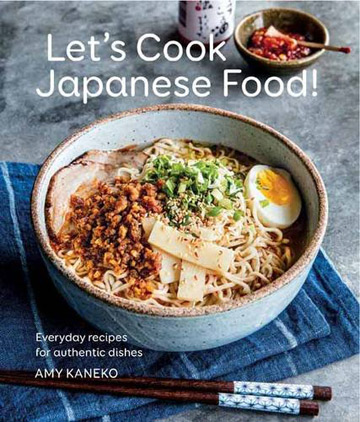 Recipe Testers Reviews
Salmon Teriyaki Recipe © 2017 Amy Kaneko. Photo © 2017 Aubrie Pick. All rights reserved. All materials used with permission.
If you make this recipe, snap a photo and hashtag it #LeitesCulinaria. We'd love to see your creations on Instagram, Facebook, and Twitter.