Easter brings lots of things. Ham galore. Pastel everything. Fingers accidentally dyed along with the Easter eggs. And the need for a delicate balance of tradition and innovation on your table. We've got exactly that in terms of your Easter dinner, including appetizers and sides, desserts and, yes, deviled eggs.
Three types of deviled eggs—classic with horseradish, mustard, and paprika, truffled deviled eggs, and smoked salmon deviled eggs–make an excellent and enviable hors d'oeuvre for Easter dinner or any time you crave them.
Recipe
This Dr Pepper glazed ham calls for a spiraled ham to be brushed with Dr Pepper, brown sugar, orange juice, and Dijon mustard. The ham absorbs the spice characteristics of the soda to become absolutely delicious. Don't knock it till you try it.
Recipe
These classic dinner rolls call for flour, yeast, honey, salt, and butter–plus more butter to slather on top, natch. You won't believe how fluffy and soft these rolls are or how easy and quick they are to make.
Recipe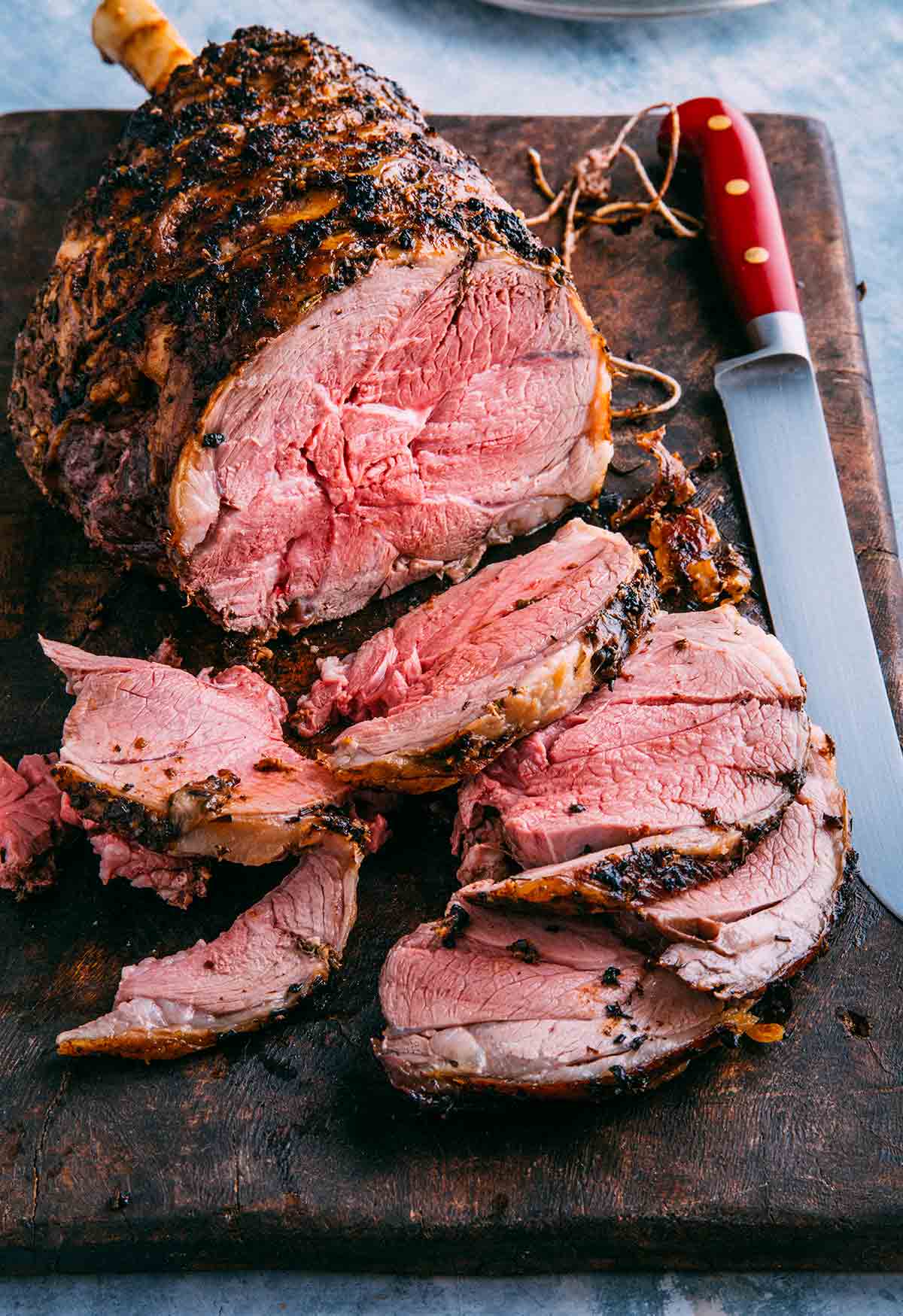 This Tuscan style roast leg of lamb is made in traditional Italian fashion with a garlic, rosemary, lemon, and olive oil marinade before being roasted until perfectly tender. Easy and elegant.
Recipe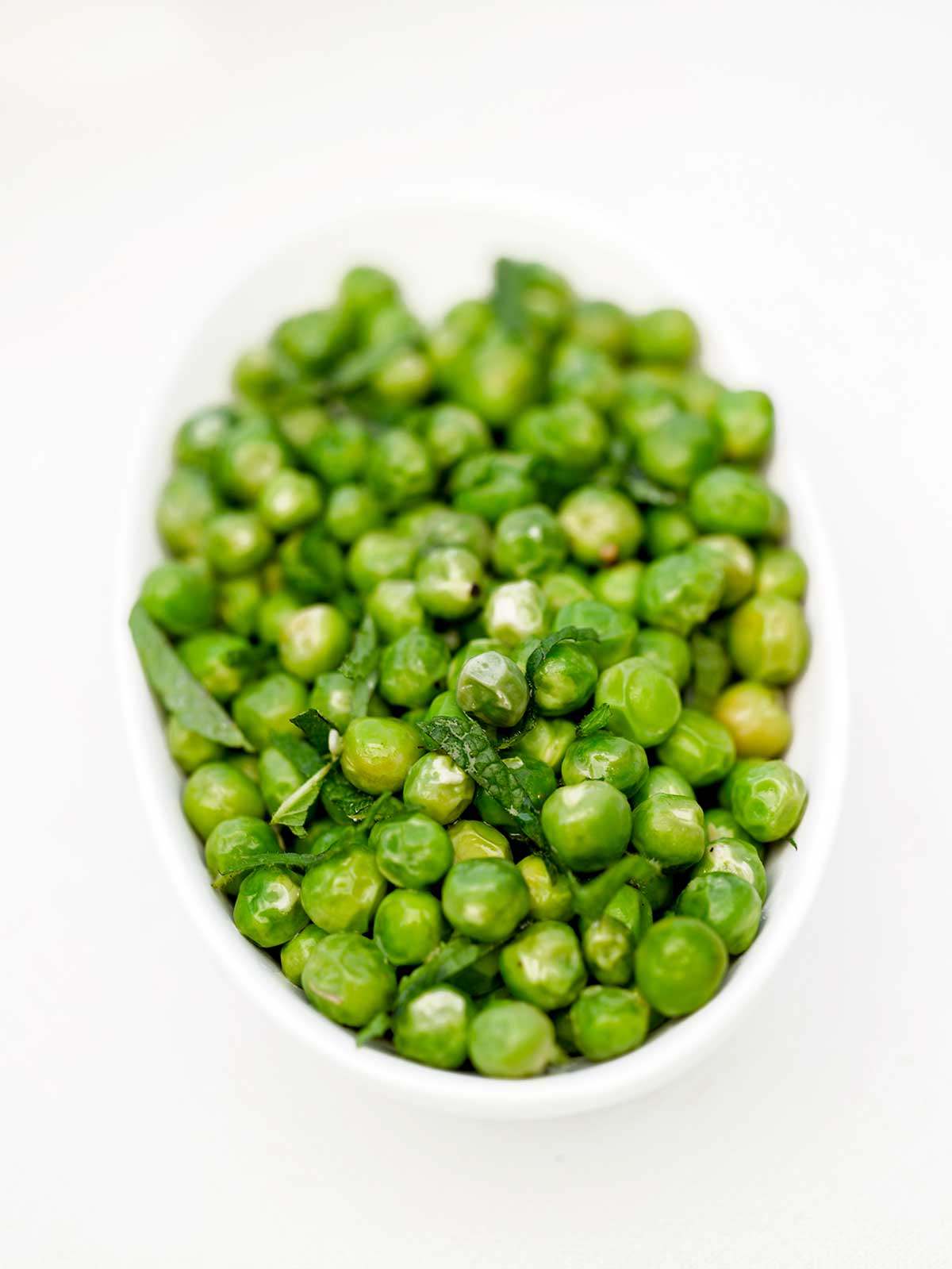 To make these fresh peas with mint, peas are sauteed quickly in butter until cooked through, scooped in a bowl, and sprinkled with fresh mint, salt, and pepper. Fifteen minutes tops.
Recipe
This mustard-glazed ham is covered with mustard, brown sugar, and maple syrup and is simple, subtle, and super impressive. And is perfect for Thanksgiving, Christmas, Easter, and any other holiday dinner (or insatiable pork craving).
Recipe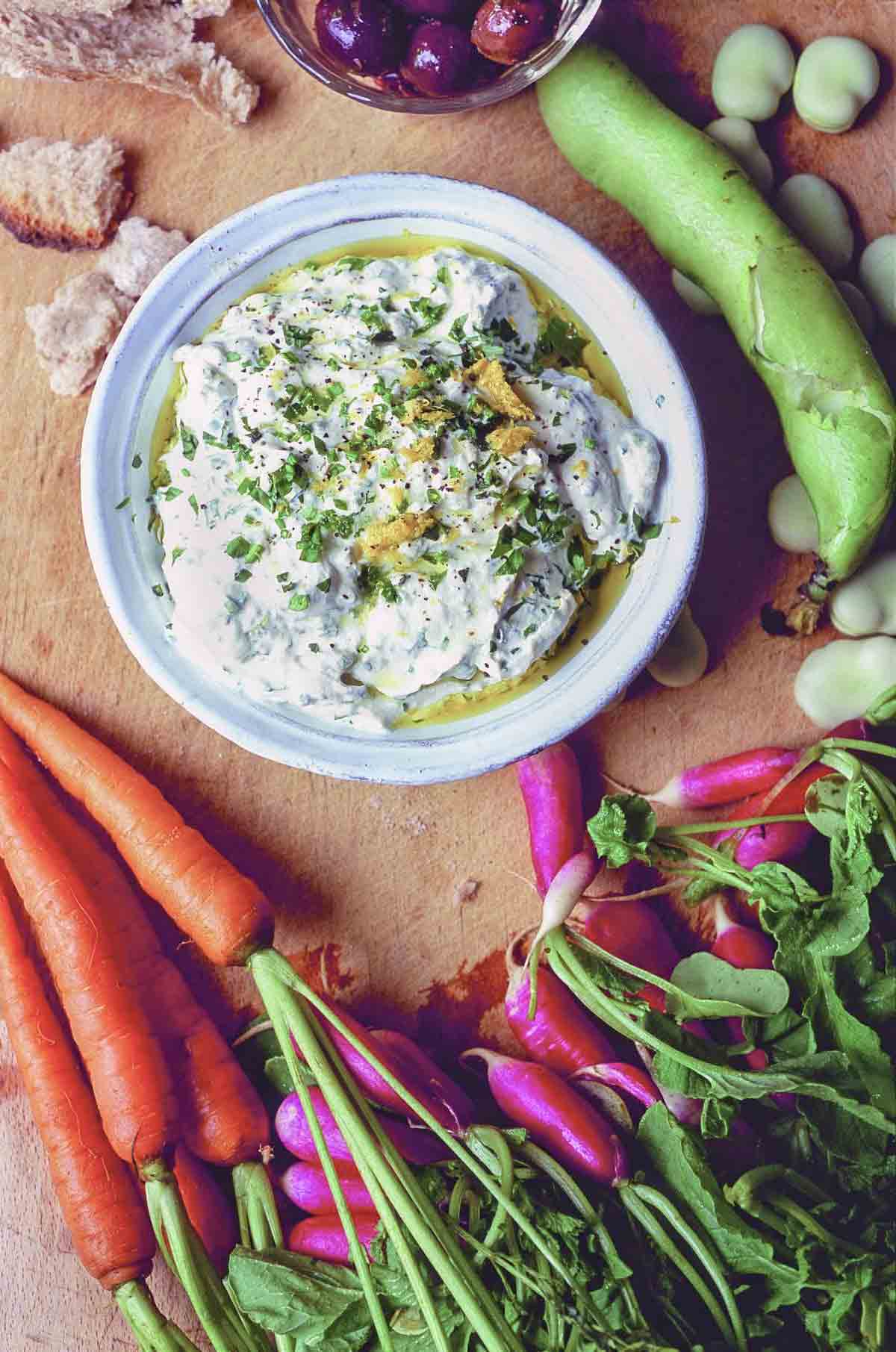 Herbed ricotta dip with spring vegetables is easy as can be to make with just a few ingredients, including garlic, chives, parsley, mint, and lemon zest. And it's inspired at least one 5-year-old to eat an entire bag of carrots in a single sitting. Just ask his mom.
Recipe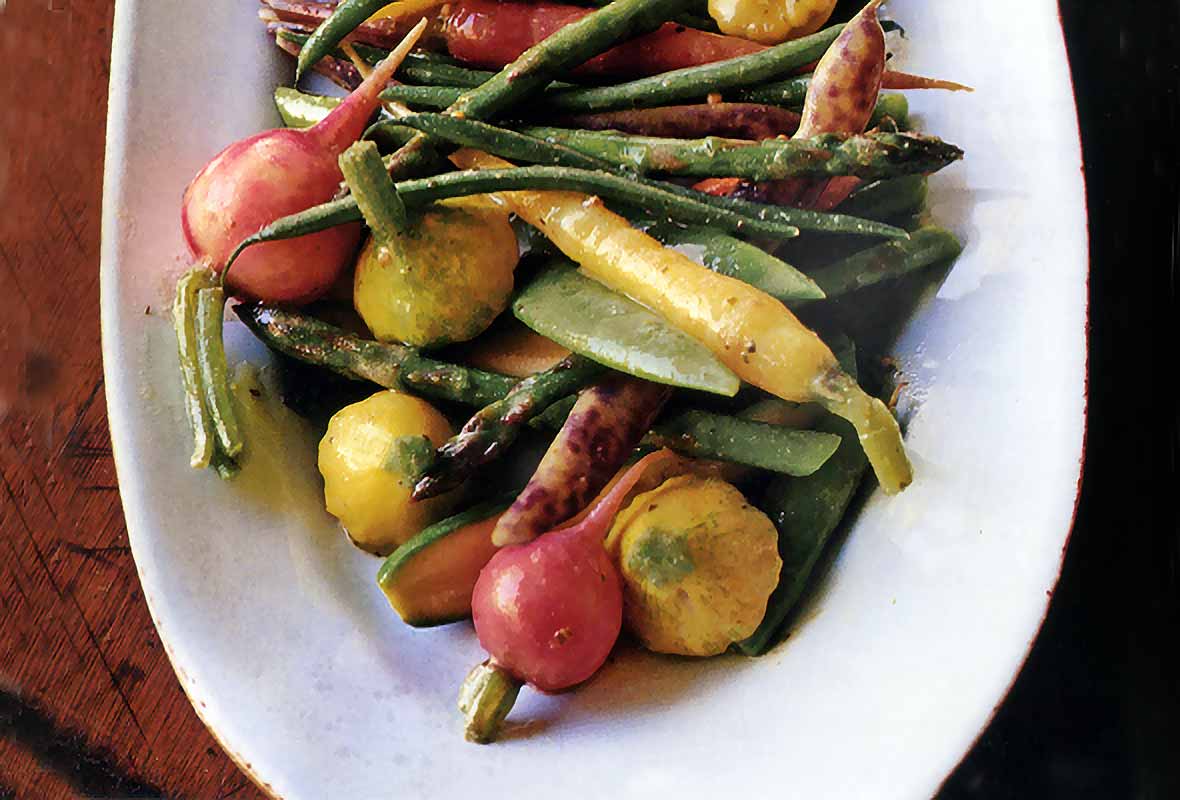 These pickled spring vegetables, served with a mustard vinaigrette, are easy, pretty, and healthy. An excellent snack or hors d'oeuvre to share with friends.
Recipe
Cooking the potatoes in less water than usual and gradually mashing in bits of chilled butter are the details that make this recipe special.
Recipe
This carrot crostata is a stunning tart, based on a recipe in a 1968 issue of Italy's premier cooking magazine, La Cucina Italiana. My mother has saved many of the issues, including that one, and she's been making it ever since. It makes a lovely, elegant side dish for a sit-down dinner party or a main dish for a lunch filled with little other than bright carrots, onions, eggs, and fresh Parmigiano-Romano. We also make it for Thanksgiving.
Recipe
Hot cross buns are traditional, old-fashioned buns that are slightly sweet and incredibly tender thanks to the inclusion of milk and eggs in the bread dough. Commonly served on Easter.
Recipe
This lemon meringue tart has a crunchy almond tart shell that's filled with creamy lemon curd and buried beneath clouds of pillowy meringue.
Recipe
These elegant Parmesan soufflés are really easy to make. Honest. Flour, butter, and milk are cooked into a béchamel sauce. Eggs yolks are whisked in and then egg whites are folded in along with the cheese. Seventeen minutes until you have a towering creation.
Recipe
This Brown Betty Bakery coconut cake is dubbed Company's Comin' Coconut Cake at the boutique where it's sold in Philadelphia. True to it's name, this beauty of a pound cake will have you dreaming up excuses to invite guests for dinner.
Recipe
© 2019 Leite's Culinaria. All rights reserved. All materials used with permission.