These Sriracha deviled eggs contain the requisite mustard and mayonnaise for classic deviled egg traditionalists–and bacon drippings and Sriracha for the rest of us. Perfect party food. And quite possibly the best deviled eggs ever.
Traditional deviled eggs? Been there, done that. Sriracha deviled eggs? Been there, done that, gonna go back and do it again and again and again. Worry not, these little lovelies contain the requisite mustard and mayonnaise for deviled egg traditionalists. But it's the smidgen of bacon drippings and Sriracha sauce that are what compel us to saunter past the platter again and again and again to snitch some more. Originally published December 15, 2015.–Renee Schettler Rossi
How To Peel Hard-Cooked Eggs
There are about as many different methods for achieving the perfect hard-cooked egg as there are cooks. But after years of trying various techniques, we have to say, the instructions in the Sriracha deviled eggs recipe below work as well as any we've tried. Just follow them precisely and you'll be fine. And don't forget, once you've got your hard-cooked eggs, you still need to peel them. Here are a few old wives' tales that we find work really quite reliably when you need the resulting whites to be party perfect:
First, opt for older eggs, which tend to peel more easily.
Second, let the hard-cooked eggs cool completely so that they contract slightly, which in turn makes peeling a breeze.
Third, gently roll the egg on your countertop, exerting just enough pressure with the palm of your hand to thoroughly crack the shell without breaking the egg. Start peeling where you see an air pocket, using the membrane to help remove any bits of broken shell clinging to the egg.
Sriracha Deviled Eggs
Quick Glance
25 M
1 H

Makes 24
Special Equipment: Piping bag (optional)
Print Recipe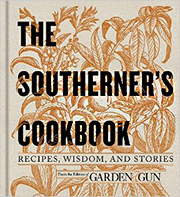 Ingredients
12 large eggs

2 tablespoons white wine vinegar

1/2 cup store-bought or homemade mayonnaise

1 1/2 teaspoons grainy prepared mustard

1 tablespoon store-bought or homemade Sriracha sauce

1 1/2 teaspoons bacon drippings

Kosher salt and freshly ground black pepper

2 ounces smoked salmon, cut into small slices (optional)

Snipped chives, for garnish (optional)
Directions
1. Gently place the eggs in a large pot. Add enough cold water to cover by 1 inch and splash in the vinegar, too. Place the pot over high heat and bring to a boil. Immediately reduce the heat to medium and gently simmer for 10 minutes more. Remove the pot from the heat, place it in the sink, and run cold water over the eggs for 1 to 2 minutes to cool them somewhat. Transfer the eggs to a bowl filled halfway with ice water and forget about them for about 20 minutes, until they're cooled through.

2. Remove the eggs from the water, peel them (see note above on How To Peel Hard-Cooked Eggs), and then cut them in half lengthwise. Using a regular old spoon, scoop out the yolks and dump them in a medium bowl. You should have perfectly hard-cooked eggs with a firm yolk.

3. To the egg yolks in the bowl stir in the mayonnaise, mustard, Sriracha, and bacon drippings and season to taste with salt and pepper. Whisk the ingredients until smooth. Take a taste and adjust any ingredient as desired. Fill a piping bag or a resealable plastic bag with a corner snipped off with the mixture and pipe it into the egg white halves. (Alternatively, you can simply use a plain old spoon to fill each egg white half. Top each with a small slice of salmon and snipped chives, if using. Serve immediately.
Sriracha Deviled Eggs Recipe © 2015 Garden and Gun. Photo © 2015 Peter Frank Edwards. All rights reserved. All recipes and photos used with permission of the publisher.
If you make this recipe, snap a photo and hashtag it #LeitesCulinaria. We'd love to see your creations on Instagram, Facebook, and Twitter.