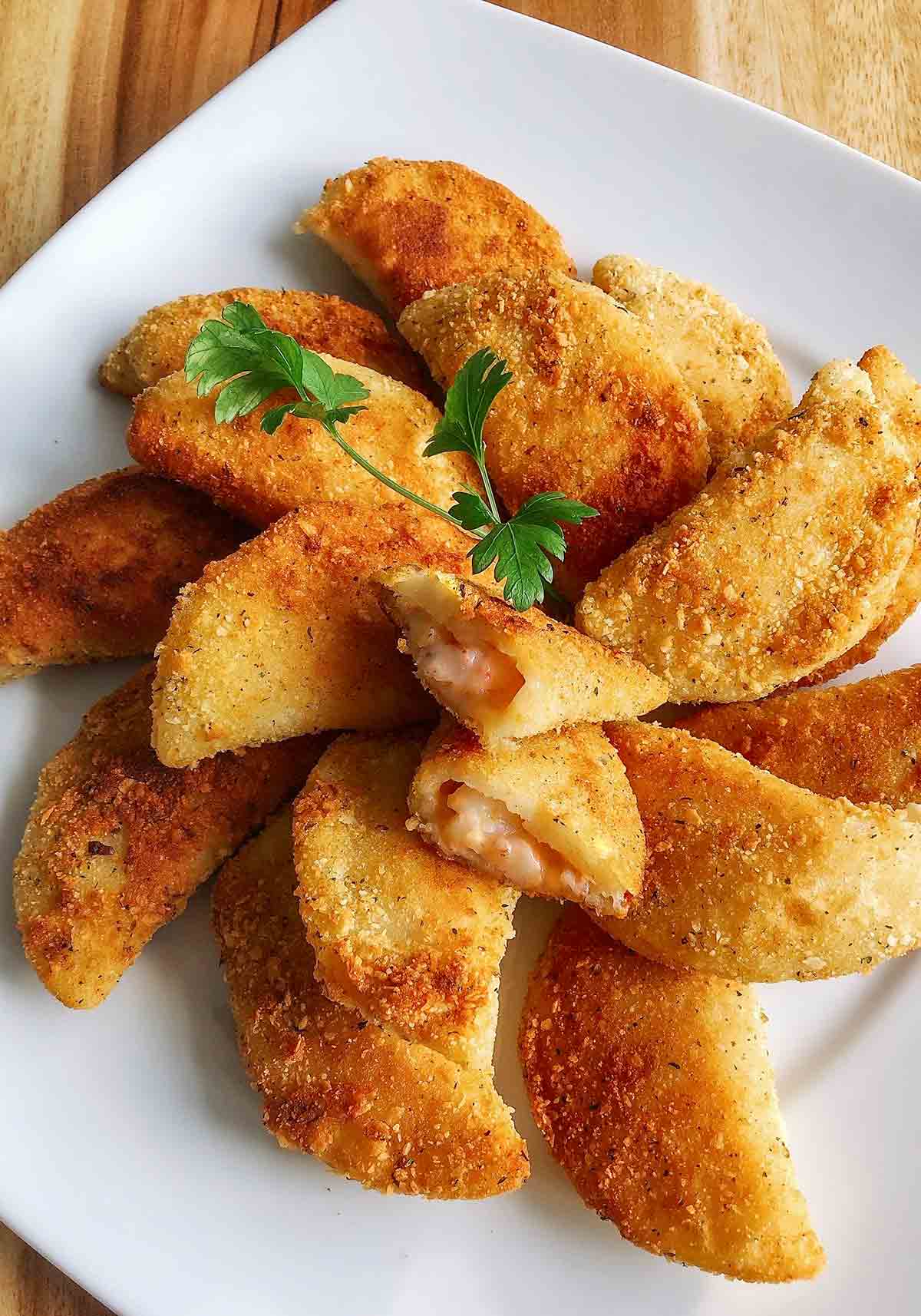 Portuguese Shrimp Turnovers ~ Rissóis de Camarão
Portuguese shrimp turnovers, or rissóis de camarão, are a traditional appetizer (or, let's face it, any-time-of-day nosh) that deliver the homey comfort of being in your Portuguese grandma's kitchen. Even if you never had a Portuguese grandma.
Recipe
Caldo Verde ~ Portuguese Green Soup
Portuguese kale soup, caldo verde, is something you'll experience literally everywhere in Portugal, from Lisbon's trendiest restaurants to farmhouses scattered at the edge of villages. Understandably so. Its simple yet sustaining character is appreciated everywhere.
Recipe
This caldo verde was such a delicious soup! Hearty and satisfying–especially during our cold Chicago winter. I added half the chorizo back in before using an immersion blender to partially puree the soup, leaving some nice chunks of potato in there.

I agree with other reviewers that the flavor improves the next day. I also made Portuguese cornbread to go with the soup.

sasha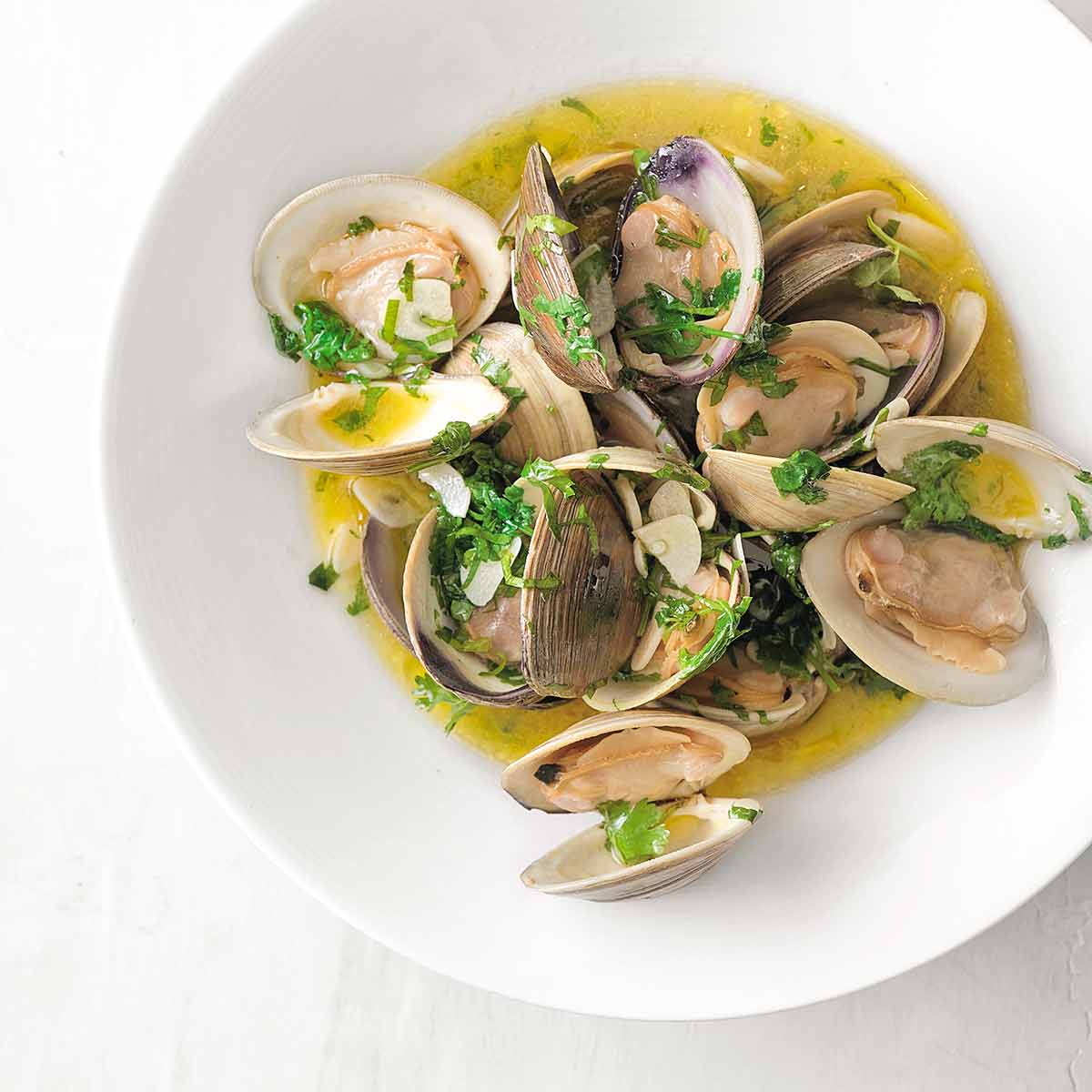 Portuguese Clams with Vinho Verde ~ Amêijoas à Bulhão Pato
This clam dish is a classic. It has a long history in Portugal and for good reason: It's delicious. Portuguese home cooking is distinguished by its gutsy soulfulness. If you're the type who seasons liberally, taste first. This dish is plenty salty and full of flavor.
Recipe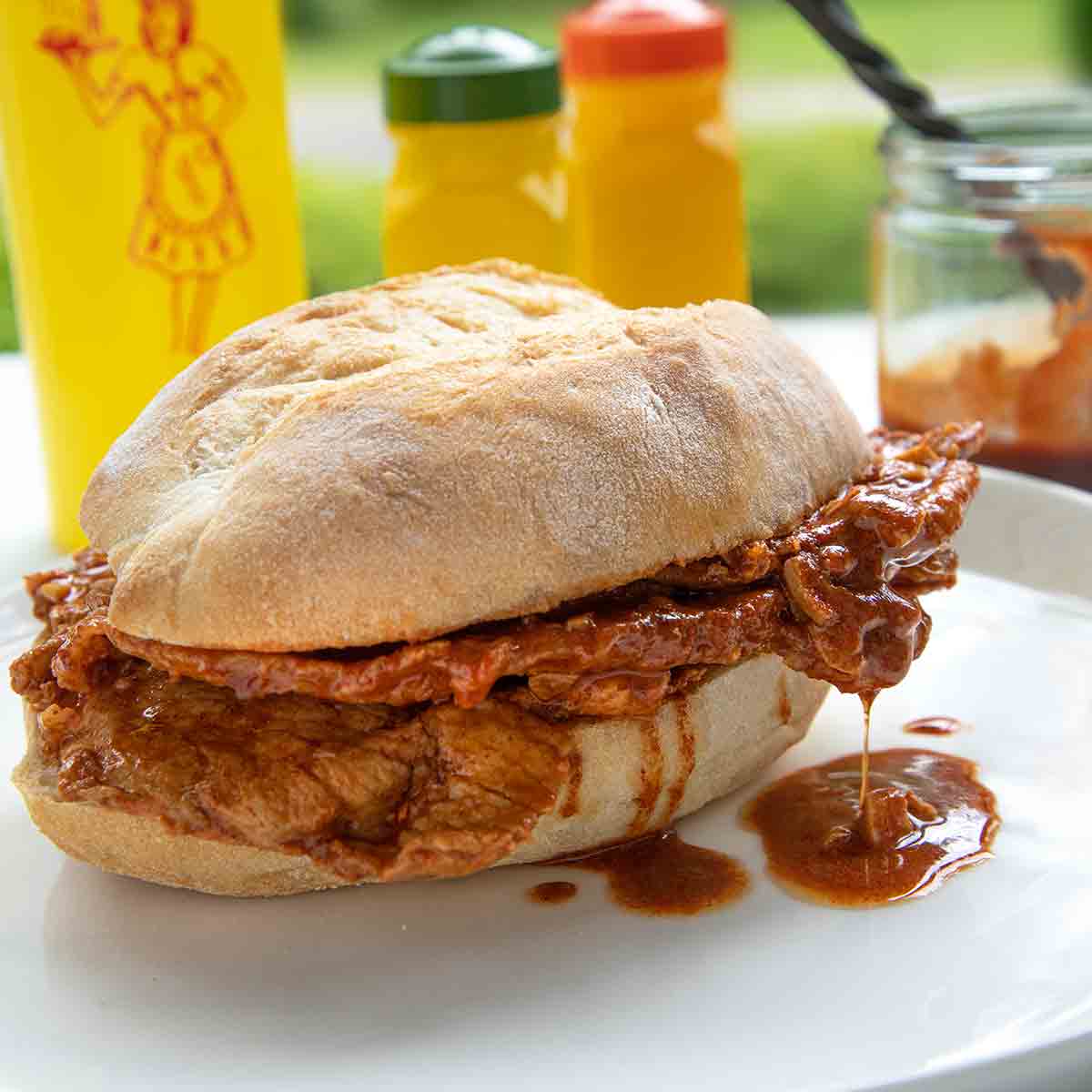 Bifanas ~ Portuguese Pork Sandwiches
Bifanas are traditional Portuguese sandwiches made with thin slices of pork that are marinated and simmered in a sauce of white wine, garlic, and paprika and served on soft rolls with plenty of mustard and piri-piri sauce.
Recipe
This bifanas recipe is so easy and delicious! There's nothing more satisfying than a good bifana. I can't wait to try David's papo secos recipe!

linda v.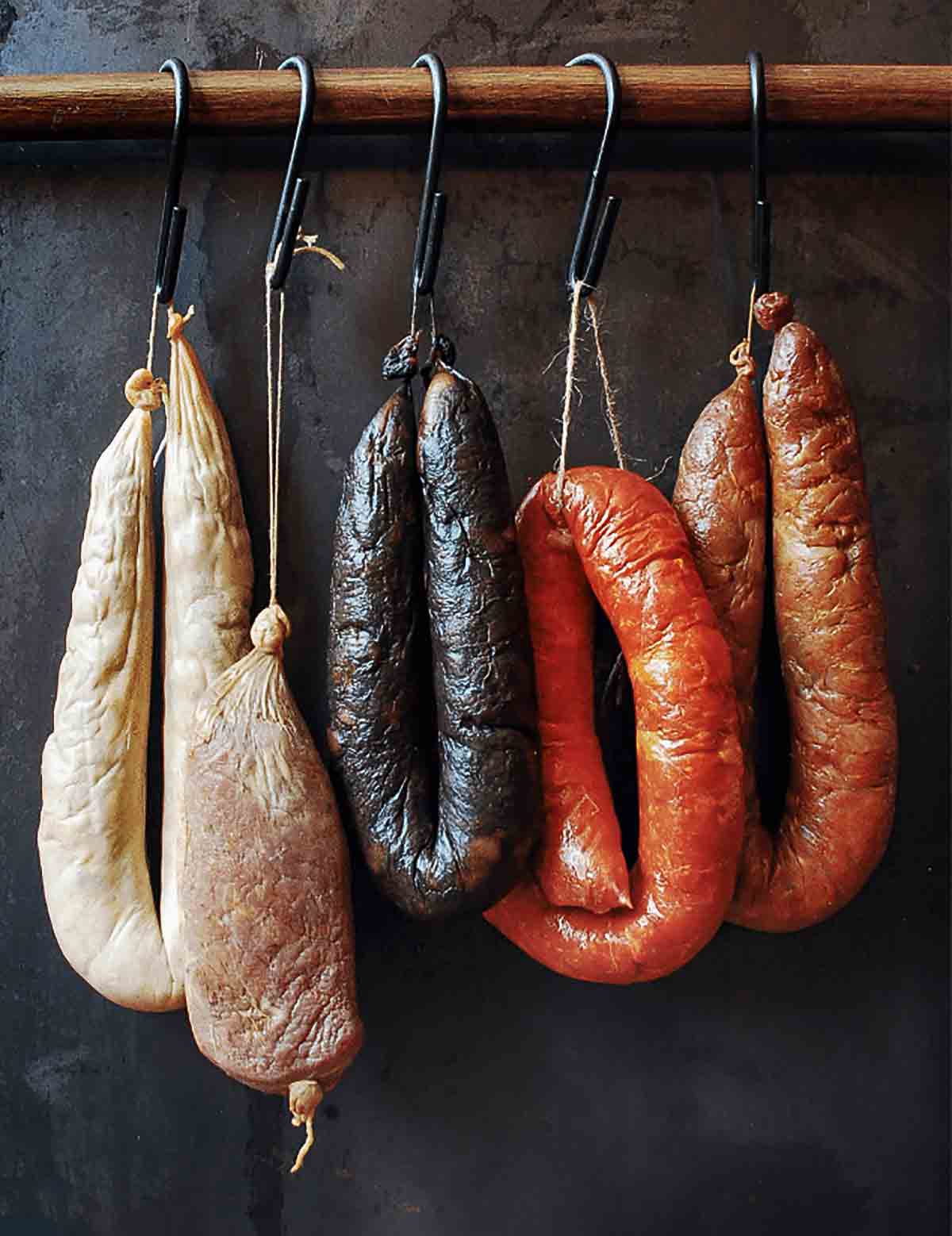 Homemade Portuguese Chouriço
If the idea of making homemade Portuguese chouriço seems daunting, fear not. With a little time and patience, you'll be rewarded with a smoky cured sausage that rivals anything from the Portuguese market.
Recipe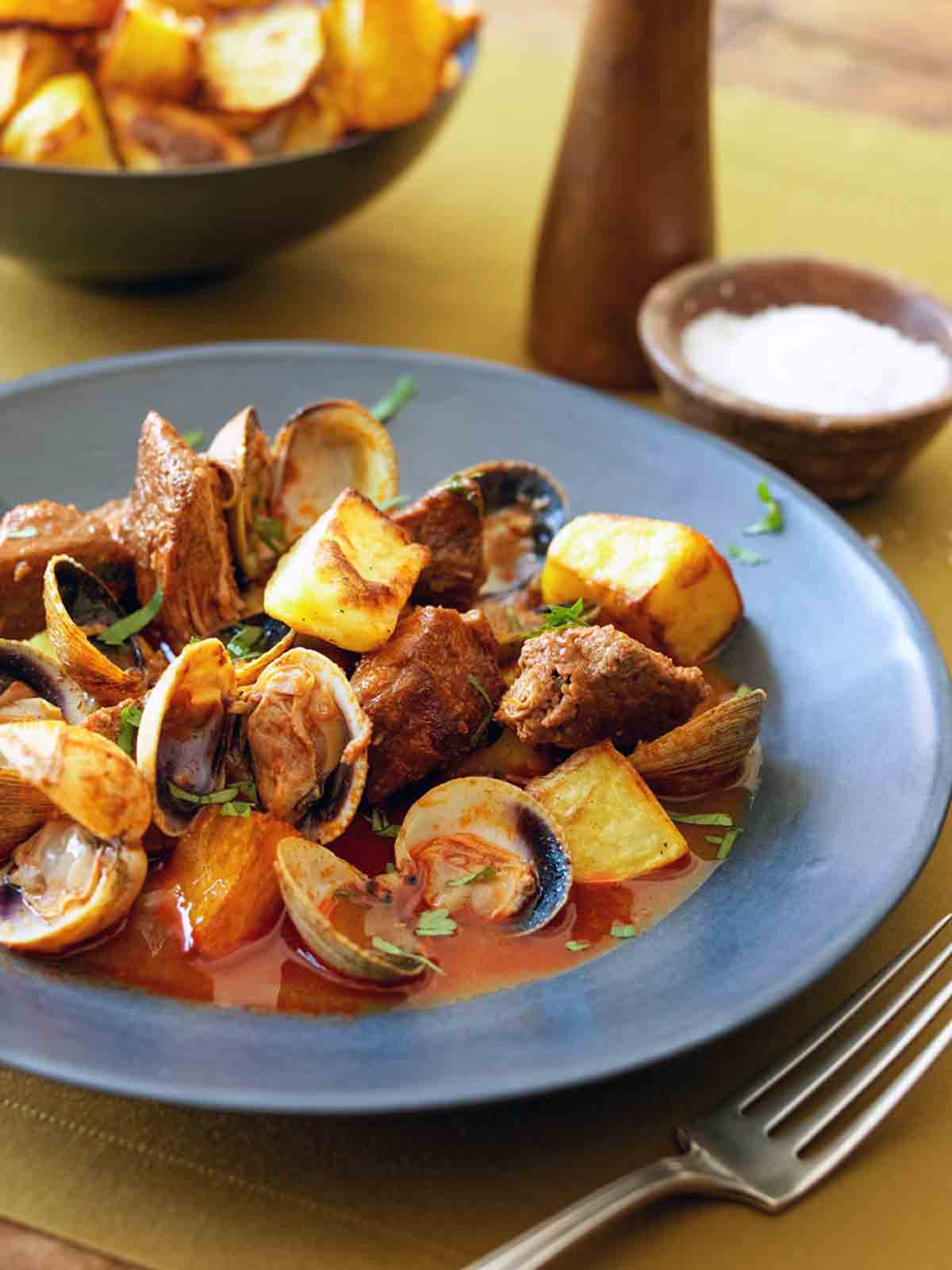 Portuguese Pork and Clams | Porco Alentejana
This combination of Portuguese pork and clams, also known as porco Alentejana, is a superbly comforting and oh-so-satisfying dish of marinated pork shoulder and briny clams in a white wine and red pepper sauce.
Recipe
This Portuguese pork and clams dish was one of my grandmother's specialties. She never shared her recipe, but her pork was always so tender. For years I have tried to recreate it, and this is by far the closest I have ever come. Thank you! What a treat!

bethany
---
Portuguese Smashed Potatoes ~ Batatas à Murro
This popular but simple potato dish can be made on short notice. Waxy potatoes like Red Bliss, Idaho bakers, or new potatoes all work well in this recipe. If raw garlic is too much for you, give it a quick sizzle in a skillet to tame it.
Recipe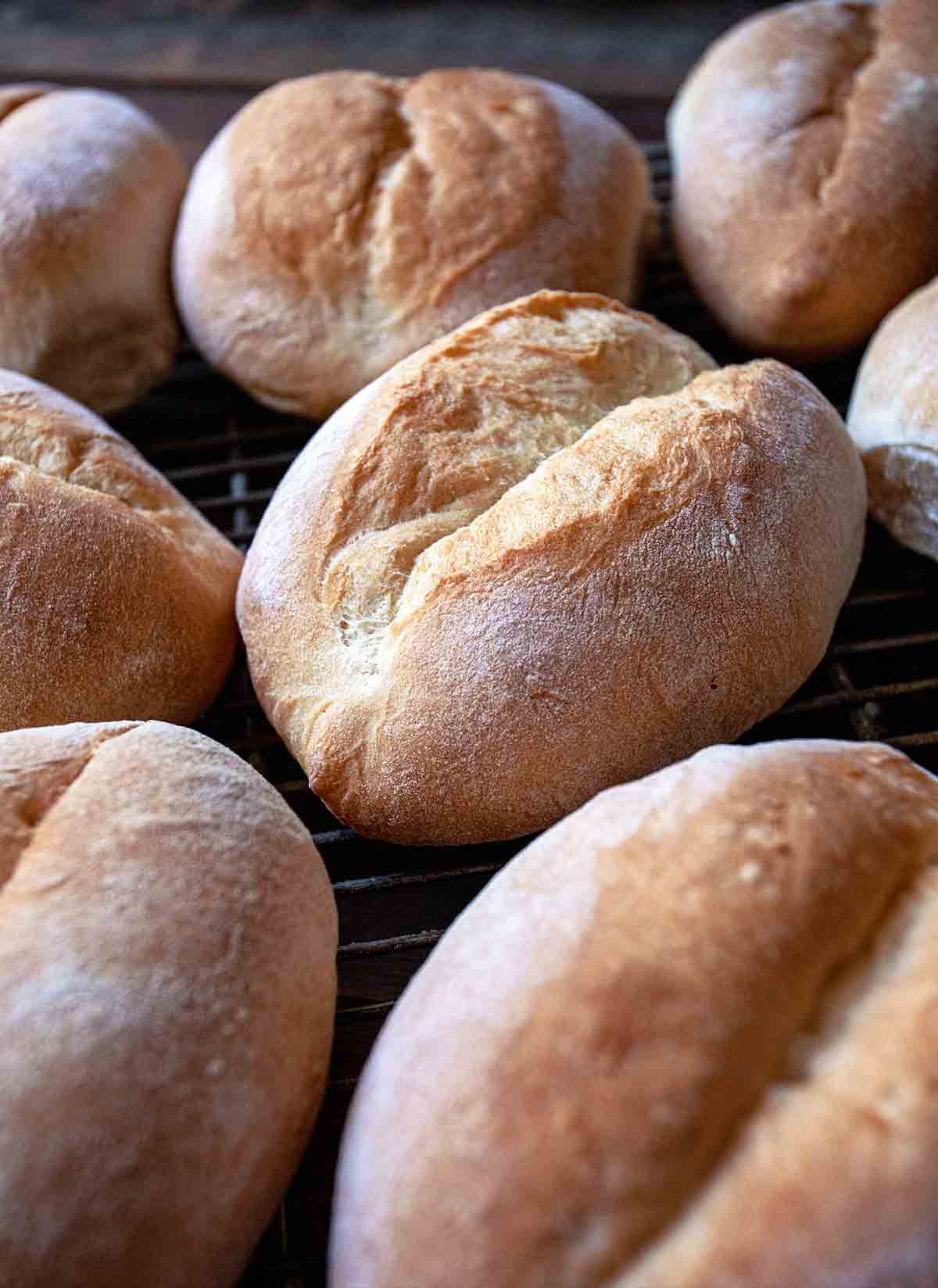 Papo Secos | Portuguese Rolls
These papo secos are light and airy Portuguese rolls that are the perfect vehicle for the classic –marinated pork slices–or your favorite sandwich fillings or simply a smear of butter.
Recipe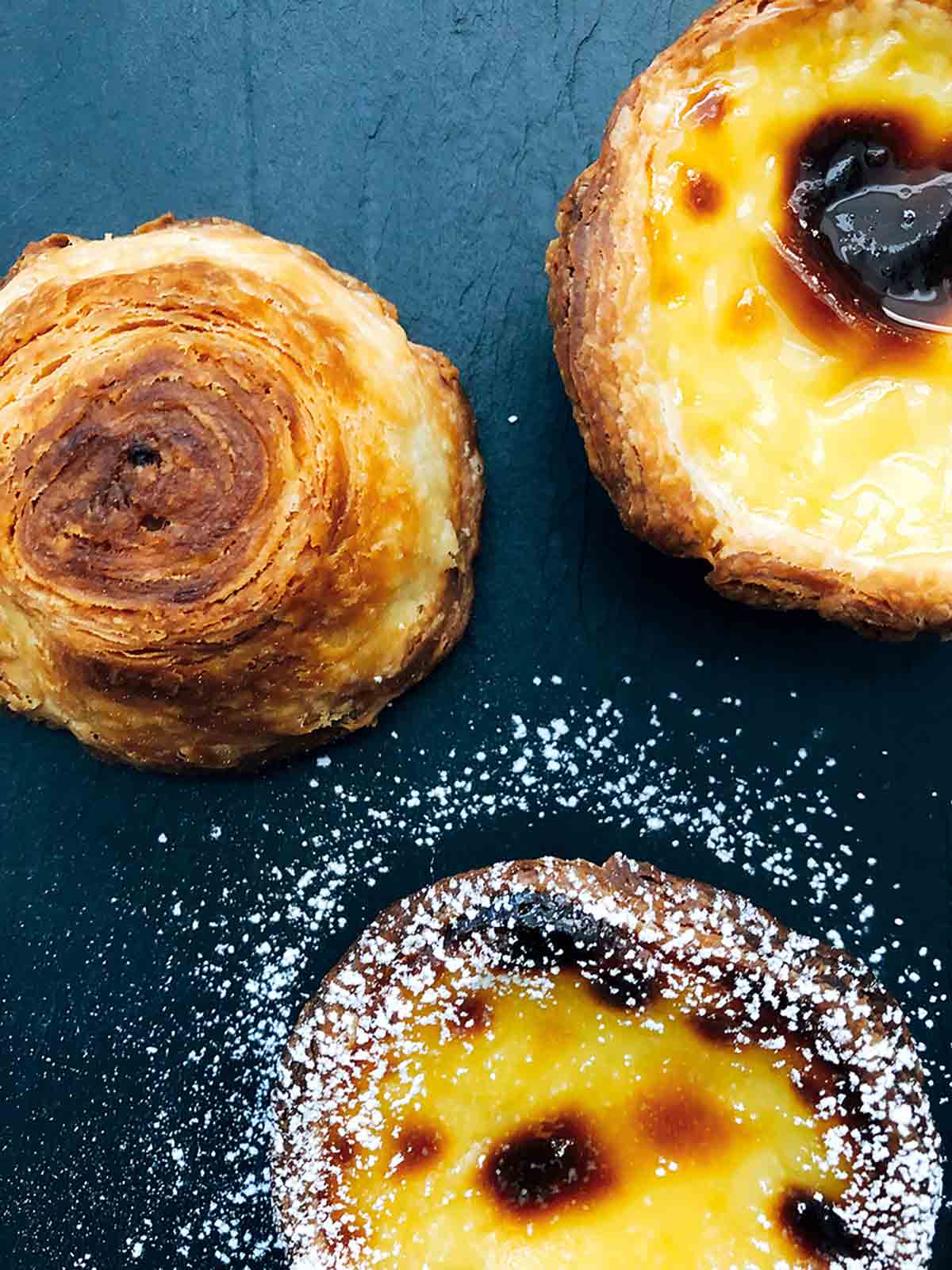 Pastéis de Nata ~ Portuguese Custard Tarts
This pastéis de nata recipe makes as-close-to-authentic Portuguese custard tarts with a rich egg custard nestled in shatteringly crisp pastry. Tastes like home, even if you're not from Portugal.
Recipe
I have made the pasteis de nata recipe AT LEAST 10 times. All my family and friends LOVE them. I like to add extra cinnamon sugar, and I usually have extra dough left over. Love this recipe so much. THANK YOU!

TUI
Portuguese Tomato Jelly
This Portuguese tomato jelly, made with fresh tomatoes, sugar, water, and some patience, is a favorite Portuguese sweet and savory condiment. It's perfect for serving with cheesand crackers.
Recipe
Portuguese Rice Pudding ~ Arroz Doce
This Portuguese dessert, made by cooking rice with whole milk infused with citrus and cinnamon and making it like custard with the addition of egg yolks, is creamy and comforting.
Recipe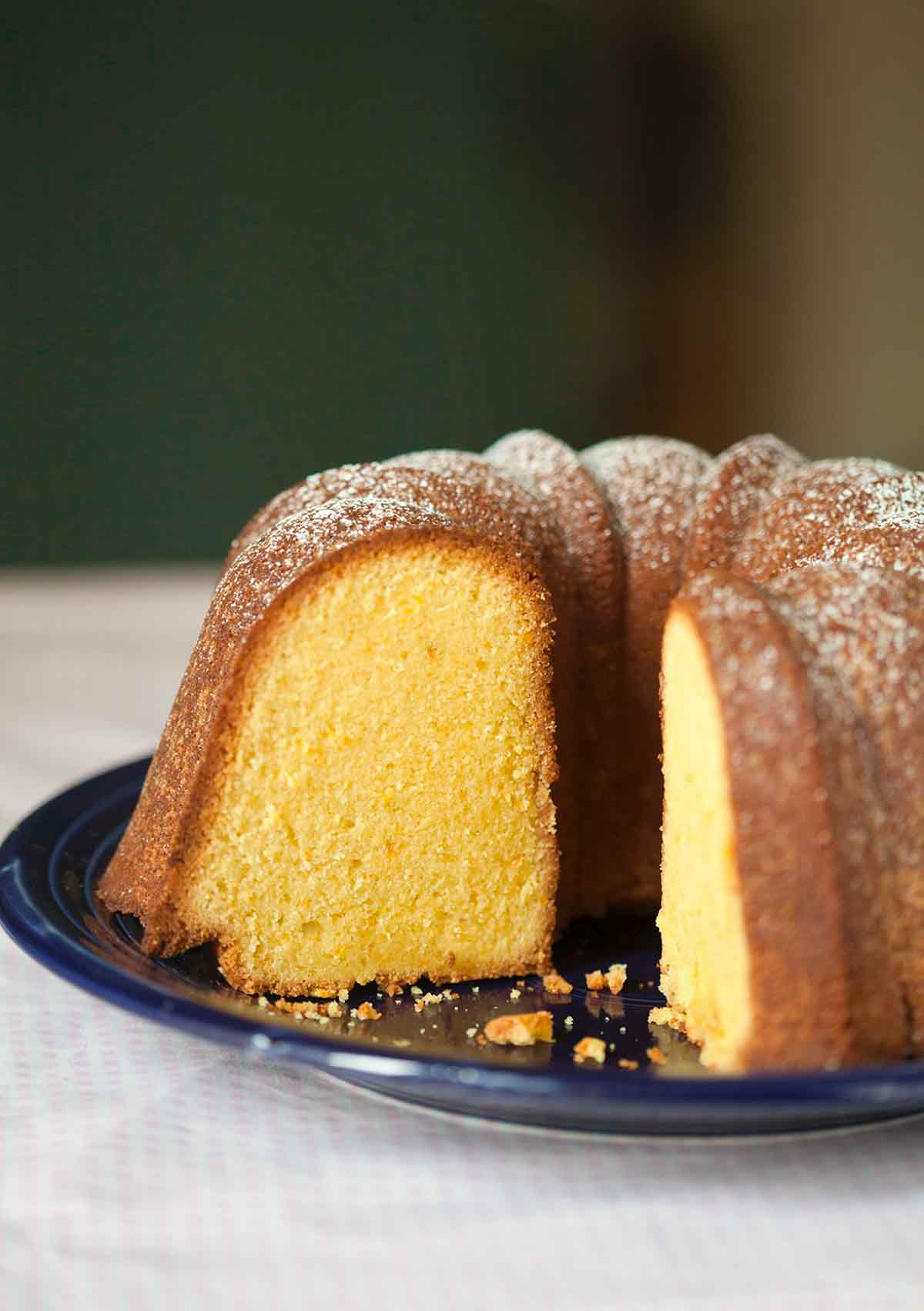 Portuguese Orange Olive Oil Cake
This Portuguese orange olive oil cake has an unforgettably tender crumb and a citrus smack thanks to fruity olive oil, winter navel oranges, and orange zest.
Recipe
Orange cake is my husband's all-time favorite cake…and I've made plenty of orange cakes. This is by far the most AMAZING orange cake I have ever tasted! Delicious and moist crumb with such an aromatic flavor. I am forever grateful to you for sharing the recipe and will never need to try another orange cake recipe again.

MARIBEL
Salame de Chocolate ~ Chocolate Salami
This chocolate salami is an easy, traditional Portuguese no-bake dessert made with butter, confectioners' sugar, cocoa powder, tea cookies, and Port wine. It can be customized with your favorite nuts or dried fruits, and is made ahead of time, so it's ideal for entertaining.
Recipe
Sonhos | Portuguese Doughnuts
Sonhos are orbs of fried dough that are similar to choux pastry or cream puffs yet easier to make. Crisp outside, airy inside, and with the perfect sweetness from a quick roll through cinnamon sugar. A Portuguese classic.
Recipe