This gluten-free fried chicken, with its batter of cornstarch and coconut milk, makes the best fried chicken. No one will even notice it's gluten-free and dairy-free.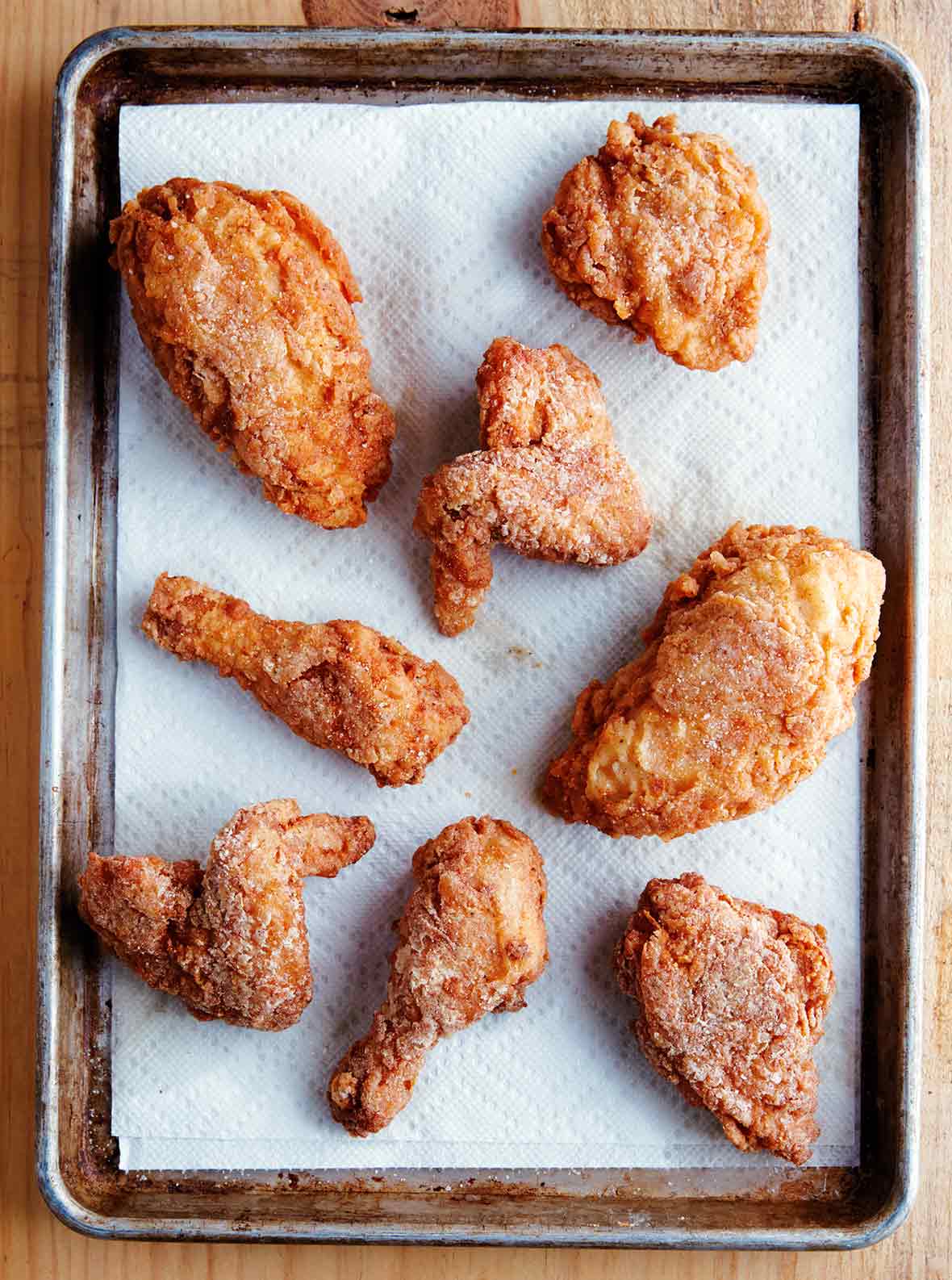 Because we believe awesome fried chicken is a birthright for all, we bring you this recipe for the crispest, juiciest, best-est ever gluten-free fried chicken. Oh, and it's dairy-free. The chicken takes a bath in coconut milk rather than buttermilk, which renders it juicy and tender. And a batter including cornstarch makes for a crisp coating that's perfectly spiced. But don't listen to us. Hear what others who've made it are saying. "The flavors are out of this world and the crispness of the coating is spectacular." "The chicken was sooooo much better than the stuff from THE take-out fried chicken place." "When I came downstairs this morning, my husband was rooting through the fridge looking for the leftover pieces. (I hid them for my daughter's and my lunch tomorrow). He even tried to bribe me into telling with fresh coffee!" "As someone who is wheat sensitive, I could enjoy it, too, without taking off the yummy crispy bits." "This is one fine recipe for fried chicken." Sorta makes you want to try it, eh? Originally published August 2, 2015.–Renee Schettler Rossi
Gluten-Free Fried Chicken
Quick Glance
25 M
45 M

Serves 4
Special Equipment: Deep-fry or candy or instant-read thermometer
Print Recipe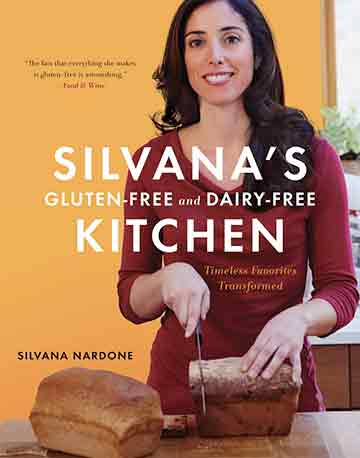 Ingredients
One 13.5-ounce can full-fat coconut milk

2 large eggs, at room temperature

1 tablespoon chili powder

Salt

1/4 teaspoon freshly ground black pepper

One 3 1/2-pound chicken, cut into 8 pieces, or 3 1/2 pounds chicken pieces

1 1/2 cups store-bought or homemade gluten-free all-purpose flour

1/4 cup cornstarch

2 tablespoon store-bought or homemade Old Bay seasoning

1 teaspoon baking powder

Canola or grapeseed or peanut oil, for frying
Directions
1. In a large bowl, whisk together the coconut milk, eggs, chili powder, salt, and pepper. Add the chicken, cover, and refrigerate for at least 1 hour and, preferably, 8 to 12 hours.

2. About 45 minutes before you're ready to it down to a platter piled high with fried chicken, line a baking sheet with parchment paper. In a large cast-iron skillet, heat 1 inch oil over medium heat until it registers 360°F (182°C) on a deep-fry or candy or instant-read thermometer. (No deep-fry thermometer? Test if your oil is hot enough by adding a pinch of gluten-free flour to the oil. If it sizzles and rises to the surface, you're ready to start frying.)

3. While the oil heats, in a shallow bowl, whisk together the flour, cornstarch, Old Bay, and baking powder. Drain the chicken, discarding the excess marinade. Working with one piece of chicken at a time, dredge it in the flour mixture, turning to coat all sides, and then place the chicken on the baking sheet.

4. Carefully add the chicken to the hot oil, working in small batches so as not to crowd the skillet, and fry, turning occasionally, until the chicken is cooked through. The thigh meat should register 170°F (77°C) on an instant-read thermometer, which will take 20 to 25 minutes for large pieces such as the breasts and about 7 minutes for the small pieces such as wings. The exact timing will depend on the size of your chicken pieces. Using tongs, transfer the chicken to a brown paper sack to drain on a brown paper sack. (The fried chicken can be kept warm in a 250°F (121°C) oven for up to 1 hour or served at room temperature.) Don't forget the napkins.
Gluten-Free Fried Chicken Recipe © 2014 Silvana Nardone. Photo © 2014 John Kernick. All rights reserved. All recipes and photos used with permission of the publisher.
If you make this recipe, snap a photo and hashtag it #LeitesCulinaria. We'd love to see your creations on Instagram, Facebook, and Twitter.