This flourless almond cake is made with ground almonds and quick and easy to toss together. It's French-inspired and flavorful and gluten-free through and through. Crisp and crunchy on the outside, dense and chewy on the inside. Perfect for Passover.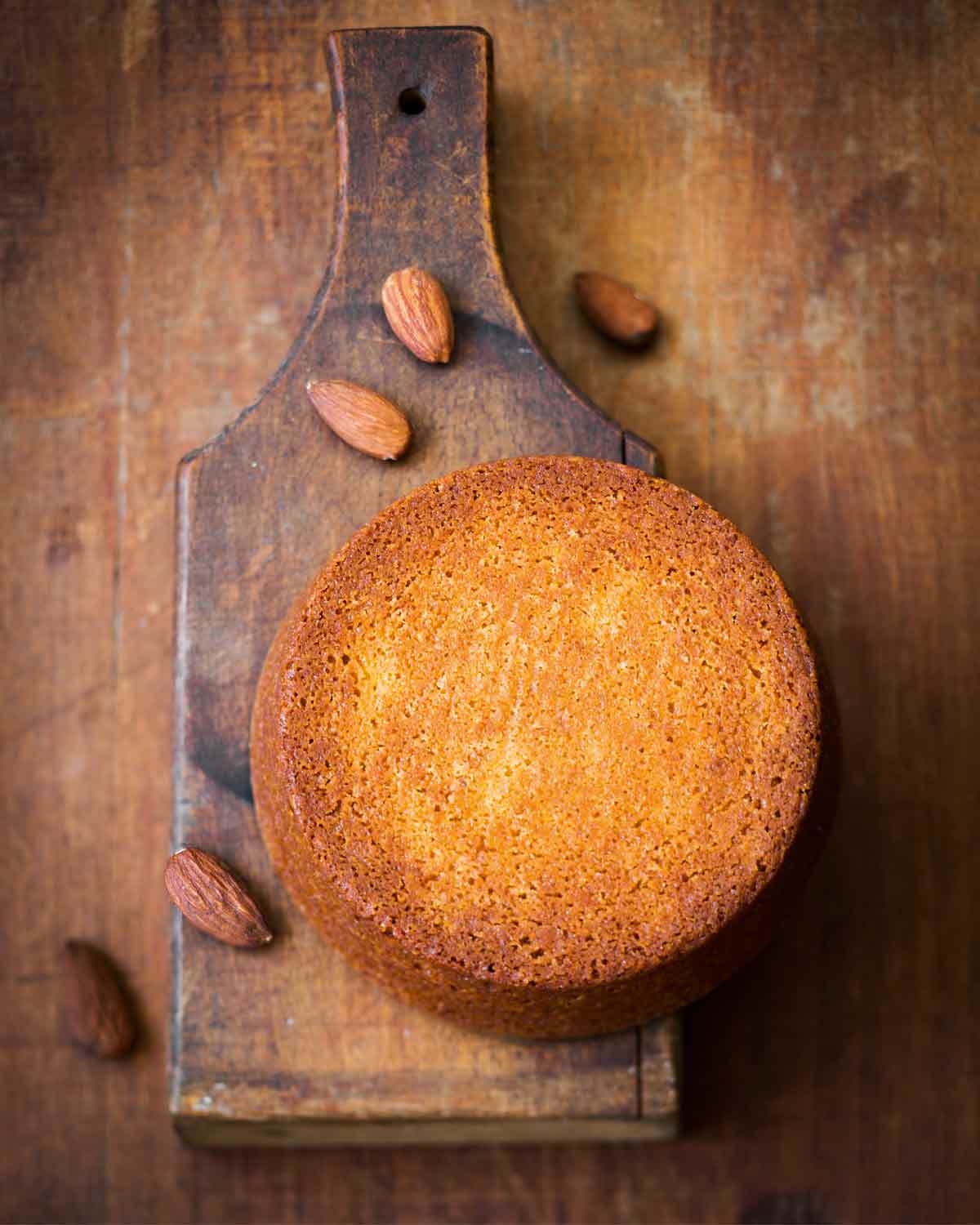 *How To Make This Cake In An 8-Inch Cake Pan
This cake was originally devised to be made in a 6-inch cake pan. Which, admittedly, isn't terribly convenient for most of us home bakers. However, we've heard from folks who've made use of their 8-inch cake pans and they simply doubled the recipe and baked it a little longer. But know that others have had success with this in case you're wanting this cake but not wanting to wait for Amazon to deliver a new pan (or not wanting to splurge on an extra piece of kitchen gadgetry).
Flourless Almond Cake
Quick Glance

(41)

15 M
50 M
Serves

8
Print Recipe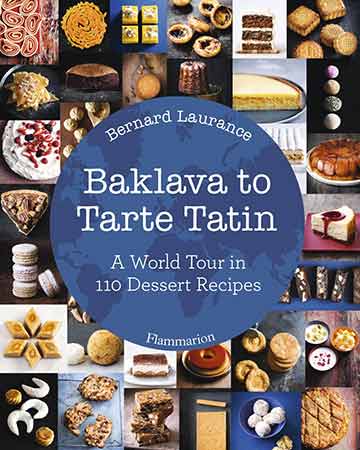 Special Equipment: 6-inch (15-cm) round cake pan* (see * below)
Ingredients
Directions
Preheat the oven to 325°F (160°C). Line a 6-inch cake pan* (see * above) with parchment paper cut to fit and generously butter the bottom and sides of the pan.
In a large bowl, combine the ground almonds, salt, confectioners' sugar, and granulated sugar. Add the beaten egg, melted butter, and vanilla extract to the dry ingredients. Mix until smooth. The batter should be quite thick.
Scrape the batter into the prepared cake pan and smooth the top. Bake for 35 to 45 minutes, until the cake is golden brown and a cake tester inserted into the center comes out clean.
Carefully turn the cake out of the pan onto a wire rack and let it cool completely. Wrap in plastic wrap until serving. The almond cake will keep in an airtight container, or well wrapped in plastic wrap, for several days…though it's highly unlikely that anyone will resist for that long. Originally published April 7, 2016.
Print Recipe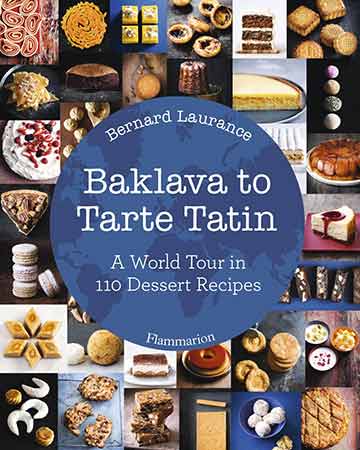 Flourless Almond Cake Variations
Flourless Almond Cake With A Hint of Citrus

Feel free to vary the recipe with lemon or lime zest in place of the vanilla or even a tablespoon of orange flower water instead.

Flourless Almond Cake That's Kosher For Passover

This flourless almond cake can easily be made kosher for Passover by paying careful attention to the ingredients. Most conventional confectioners' sugar contains cornstarch, which isn't kosher for Passover. However, many brands of organic confectioners' sugars instead contain tapioca starch. Check the ingredients list to be certain and look for the kosher symbol on the packaging. You'll also need to substitute the seeds from a vanilla bean for the vanilla extract. Depending on how much you fancy the flavor of vanilla, you can use anywhere from 1 inch of a vanilla bean to 1/4 the entire vanilla bean in this recipe.
Recipe Testers' Reviews
It would be hard to eat just one thin slice of this cake. In fact, it would be next to impossible. This cake is quite irresistible. The texture was so lovely, especially around the edges, and the color was beautiful. The buttery almond flavor was divine, and while there certainly wouldn't be any harm in trying the cake with the citrus zest or orange flower water suggested, I'd also try substituting rose water for the vanilla.
The cake isn't very tall. It's worth investing in a 6-inch cake pan, which isn't difficult to track down.
At 35 minutes, the cake didn't look done. At 40 minutes, the toothpick tested clean. This was the first one, the one that broke a bit on removal from the pan. I was baking with a friend, and we thought we would try 48 minutes on the second round. The second time, the cake looked golden brown, browner than anticipated, at 45 minutes. We were still seeing a bit of uncooked batter in the center at 45 minutes. My thought is at least 48 minutes is needed and maybe even a few minutes longer.
Lastly, I dare anyone, even a solo eater, to try to keep this cake around for any length of time, though it's nice to know this could be done successfully if my willpower would cooperate! This is lovely with a cup of nice, strong black tea.
This quick-to-prepare, light-tasting cake, or rather, confection, has just the right amount of sweetness and the lovely taste of almond. The almond cake recipe is easy to assemble and the cake turns out moist in the middle and slightly firm at the edges.
I didn't have a 6-inch cake tin so I just heaped the batter on a buttered parchment sheet, smoothed it into a circle with the back of a spatula, and placed it in a 9-inch pie dish, leaving several inches of empty space between the edge of the pie plate and the batter. The free-formed cake cooked up beautifully and I knew it was done when the toothpick came out clean after about 40 minutes or so.
It was cut into wedges and served warm with espresso and milk and enjoyed by all who tried it. Everyone asked for seconds!
Flourless Almond Cake Recipe © 2015 Bernard Laurance. Photo © 2015
Amélie Roche
. All rights reserved. All materials used with permission.