Chili buns are a traditional Appalachian thing and they're essentially hot dog buns slathered with the easiest chili you've ever made. Add a hot dog and slaw and you've got its kissing cousin, the slaw dog.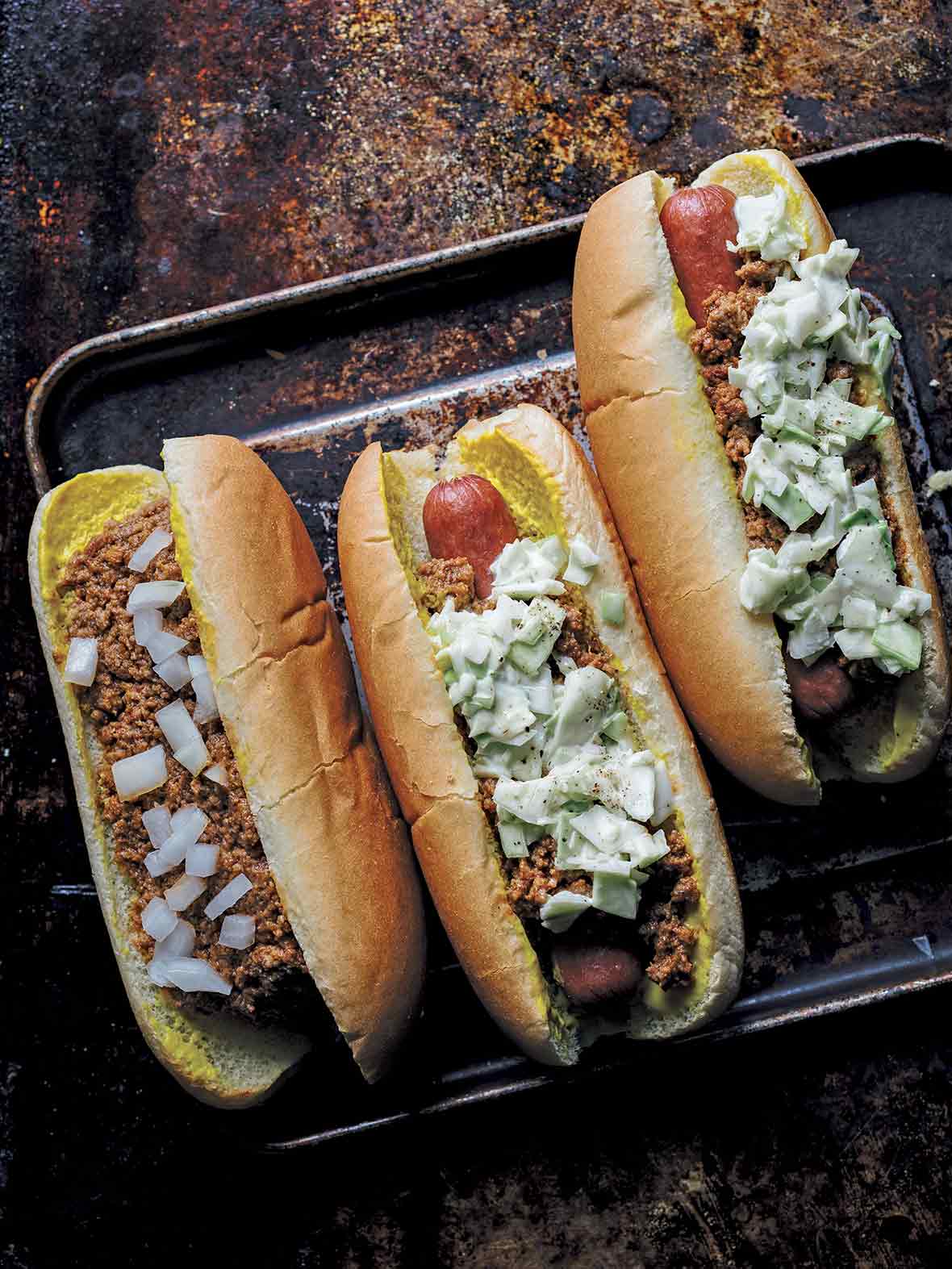 "Neither the chili bun nor the slaw dog, aka West Virginina Hot Dog, are quite the same thing as what the world calls a chili dog." Thus begins Ronni Lundy's recipe for these chili buns and slaw dogs. So let's just heed her advice and adjust our expectations accordingly, shall we? As she explains, a chili bun is just chili on a bun. If local lore can be believed, it's offspring of southeastern Kentucky during the Depression era. (You can read more on the history of the chili bun below.) It's quite possibly the quickest chili you ever did make—we're talking 10 minutes, folks—although it's known as chili sauce in West Virginia, not chili, thank you very much. A more indulgent variation on chili buns is what's known as slaw dogs, which is essentially a chili bun with a hot dog and some slaw plopped on top. You decide.–Renee Schettler Rossi
The History of the Chili Bun
Curious to learn more about the history of the chili bun? Here's what Victuals author Ronni Lundy has to say about it: "I like to claim their inception for my hometown of Corbin and note that our earliest oral history of chili buns involves iconic pool rooms, The Fad and Nevels. By my early childhood in the 1950's, the best chili buns in town were being made at the Dixie.
"It was in the early 1960's that the chili bun moved out of shady pool room culture (where 'nice' women and little children were not allowed) and into the burgeoning drive-in custard stand scene. There it met the West Virginia Hot Dog, which many claim had its origins at the Stopette Drive-In outside of Charleston, West Virginia, during the Depression."
Chili Buns
Print Recipe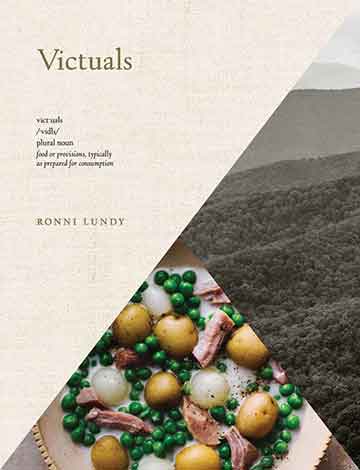 Ingredients
For the chili sauce

1 cup (237 ml) flat beer or water

1 pound (454 grams) lean ground beef (preferably 90/10)

1 garlic clove, minced

1 teaspoon salt

6 saltine crackers, finely crushed (about 1/8 cup)

1 tablespoon (16 grams) tomato paste

2 teaspoons (3.5 grams) New Mexico ground red chile or cayenne pepper, or more to taste

1 teaspoon (2 grams) ground cumin

1/4 teaspoon ground cinnamon

If you want to make chili buns

1 package hot dog buns

Yellow mustard (the bright yellow ballpark sort of mustard)

1 small white onion, finely chopped (about 100 grams or 1/2 cup)

Hot sauce (Crystal, Tabasco, Texas Pete, or your fave brand), as much as you can handle (optional)

If you want to make slaw dogs

1 package hot dogs

1 recipe chili buns fixings (see above)

Your favorite coleslaw
Directions
Make the chili sauce

1. Put the beer and ground beef in an unheated medium saucepan. Use your fingers to gently rub the beef until it makes a slurry with the liquid. You want this to be a very fine-grained chili which means you don't want any chunks or lumps. (Some folks use a potato masher rather than their fingers.)

2. Stir in the garlic, salt, and cracker crumbs and place the pan over medium-high heat. Bring the mixture to a boil, stirring to keep it from sticking to the bottom of the pot.

3. Turn the heat to medium-low and continue to cook, stirring frequently to prevent sticking, until the liquid has largely evaporated but the mixture is still very moist and holds its shape on the spoon, 4 to 10 minutes.

4. Stir in the tomato paste. Remove from the heat and stir in the ground chile, cumin, and cinnamon. Cover and let sit for 5 minutes before serving. (You should have about 2 to 3 cups chili sauce.)

How to make chili buns

5. Lightly paint the inside of a hot dog bun with yellow mustard. Pack 3 or 4 heaping teaspoons chili into the bun, starting with a spoonful in the center and smoothing it over the mustard with the back of the spoon. Add more chili sauce, pressing it out to either end and smoothing it lightly as you go, until the bun is lightly filled, using about 1/3 cup chili sauce total. (Keep in mind you're not making a sloppy joe. You want the chili should be packed firmly in the bun.) Top with chopped white onion to taste. Serve your chili buns immediately and pass hot sauce on the side.

How to make slaw dogs

6. Heat the hot dogs by submerging them in boiling water for 5 minutes. Meanwhile, paint the inside of the chili buns' hot dog buns with yellow mustard, and sprinkle in chopped white onion to taste. Drain the hot dogs and pat them dry. Place them in the buns and cover each with about 2 tablespoons chili sauce, then about 2 tablespoons slaw. Serve your slaw dogs immediately and pass hot sauce on the side.
Chili Buns Recipe © 2016 Ronni Lundy. Photo © 2016 Johhny Autry. All rights reserved. All recipes and photos used with permission of the publisher.
If you make this recipe, snap a photo and hashtag it #LeitesCulinaria. We'd love to see your creations on Instagram, Facebook, and Twitter.