This vinegar barbecue sauce is sweet, spicy, tangy, and begging to be drizzled over many things you'll be pulling off the grill or smoker this summer. It's also incredibly easy, coming together in literally seconds with only stirring, no simmering. Enough said.–Matt Moore
WHAT IS NORTH CAROLINA BARBECUE SAUCE?
This North Carolina vinegar barbecue sauce isn't your typical barbecue sauce. It's a thinner consistency than most barbecue sauces that's adept for mopping meat while it's on the grill or smoker or for dipping and dousing meat—especially richer cuts of meat—that you've pulled off the heat (we're looking at you, pulled pork).
Vinegar barbecue sauce is actually a classic North Carolina thing. As Matt Moore, author of The South's Best Butts, explains, "North Carolina is a state that has the battle lines firmly drawn when it comes to barbecue, not to mention barbecue sauces. If you were in eastern North Carolina, this sauce would be almost translucent (void of all tomatoes) and accompany a whole-hog feast. If you found yourself in western North Carolina, your pork shoulder would arrive with a ruby red sauce that packs a vinegar punch. We've combined the best of both worlds for a veritable North Carolina sauce that pairs well with pulled or chopped pork."
North Carolina Vinegar Barbecue Sauce
This North Carolina barbecue sauce is made with a handful of ingredients, including apple cider vinegar, brown sugar, tomato paste, and cayenne. You're gonna want to slather it on everything.
Ingredients
3/4

cup

apple cider vinegar

1/2

cup

tomato paste or ketchup

1 1/2

tablespoons

light brown sugar

,

packed

1

tablespoon

fresh lemon juice

1

teaspoon

sea salt

1/2 to 1

teaspoon

cayenne pepper

1/2

teaspoon

cracked black pepper
Instructions
In a small bowl or jar with a lid, stir together the vinegar, tomato paste or ketchup, brown sugar, lemon juice, salt, 1/2 teaspoon cayenne pepper, and cracked black pepper. Cover and chill at least 1 hour or, preferably, overnight before using.

Taste and adjust the seasoning, adding additional cayenne pepper if desired. Slather it on everything in sight.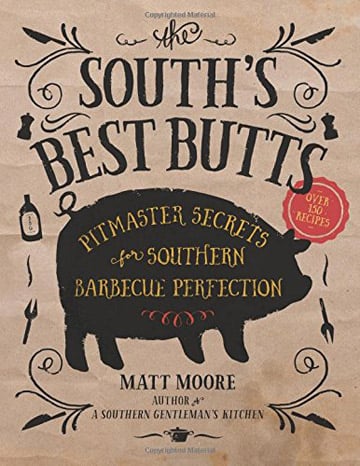 Nutrition
Serving:
2
tablespoons
Calories:
22
kcal
Carbohydrates:
5
g
Protein:
1
g
Fat:
1
g
Saturated Fat:
1
g
Sodium:
338
mg
Potassium:
153
mg
Fiber:
1
g
Sugar:
3
g
Vitamin A:
242
IU
Vitamin C:
4
mg
Calcium:
8
mg
Iron:
1
mg
Nutrition information is automatically calculated, so should only be used as an approximation.
Recipe © 2017 Matt Moore. Photo © 2017 Time Inc. Books. All rights reserved.
---
Recipe Testers' Reviews
I never thought I was a vinegar-style barbecue sauce kind of girl but it turns out that I am! This North Caroline vinegar barbecue sauce is dead easy to make and it's super versatile. Yes, you can use it as a finishing sauce, but if you're a Midwesterner like me, just use it wherever you please. It's a thinner sauce—not great for dipping but great for mopping or coating. I dunked a smoked pork sandwich in it and, before I knew it, it was dripping down my arm. Keep the napkins handy.
Please don't use the sauce right away because it's disjointed, very spicy, and piquant. Yes, an hour is fine, but a rest overnight will calm it. It's certainly not a mellow sauce, though. Just be sure to cover the bowl tightly because your fridge will smell like vinegar if you don't. I even tossed popcorn chicken in this sauce to make my own version of boneless chicken wings.
As someone raised in Memphis, I am a lifelong fan of pulled pork. This strongly vinegar-style sauce is a bit more vinegar-based than I'm accustomed to but is still a flavorful barbecue sauce, albeit one that is quite a bit spicier than the norm. I used the full amount of cayenne and, at the first tasting, the heat of the sauce was too much for several of my tasters. Fortunately for me, I like spicy food.
For a second test, I used half as much cayenne pepper and that made my small group of testers much happier. I used tomato paste, not ketchup. Since the brand of ketchup I use typically has twice as much sugar as the tomato paste I use, this may have contributed to the bite. The recipe had a consistency somewhat thinner than commercial barbecue sauce. My first use was on the test of the Pulled Pork Grilled Cheese. Next uses included barbecue grilled chicken and hamburgers. They were all positive. I would recommend starting with half the cayenne and add more to taste.
Let me begin by saying that I tend to like barbecue sauces of the thick, sweet, mild variety. Vinegar barbecue sauces generally don't appeal to me but I wanted to try this recipe to see if I could make one that I'd enjoy. I started by making both versions of the recipe, the tomato paste version and the ketchup version. I found that I strongly preferred the ketchup version; the tomato paste version tasted predominantly of tomato while the ketchup version had a more balanced flavor, tasting sweet, spicy and tangy in equal measure. I should also note that I tasted the sauce immediately after making it, after one hour in the fridge, and after being in the fridge overnight. I found that the flavor of the sauce improved from being left overnight.
I used the sauce on pulled pork and found that it paired well with the pork, cutting the richness of the meat. As someone who doesn't like spicy food, this sauce was just a bit too spicy for me. However, the beauty of this recipe is that it could easily be tweaked to allow for personal preference. I don't know if I'm a convert to North Carolina vinegar barbecue sauce, but I'm glad I tried it.