This vinegar barbecue sauce, made Carolina style, calls for cider vinegar, brown sugar, hot sauce, and has a distinct and acidic-in-a-good-way tang. Use it to douse your BBQ ribs, chicken, pulled pork, or anything you pull from the grill or smoker.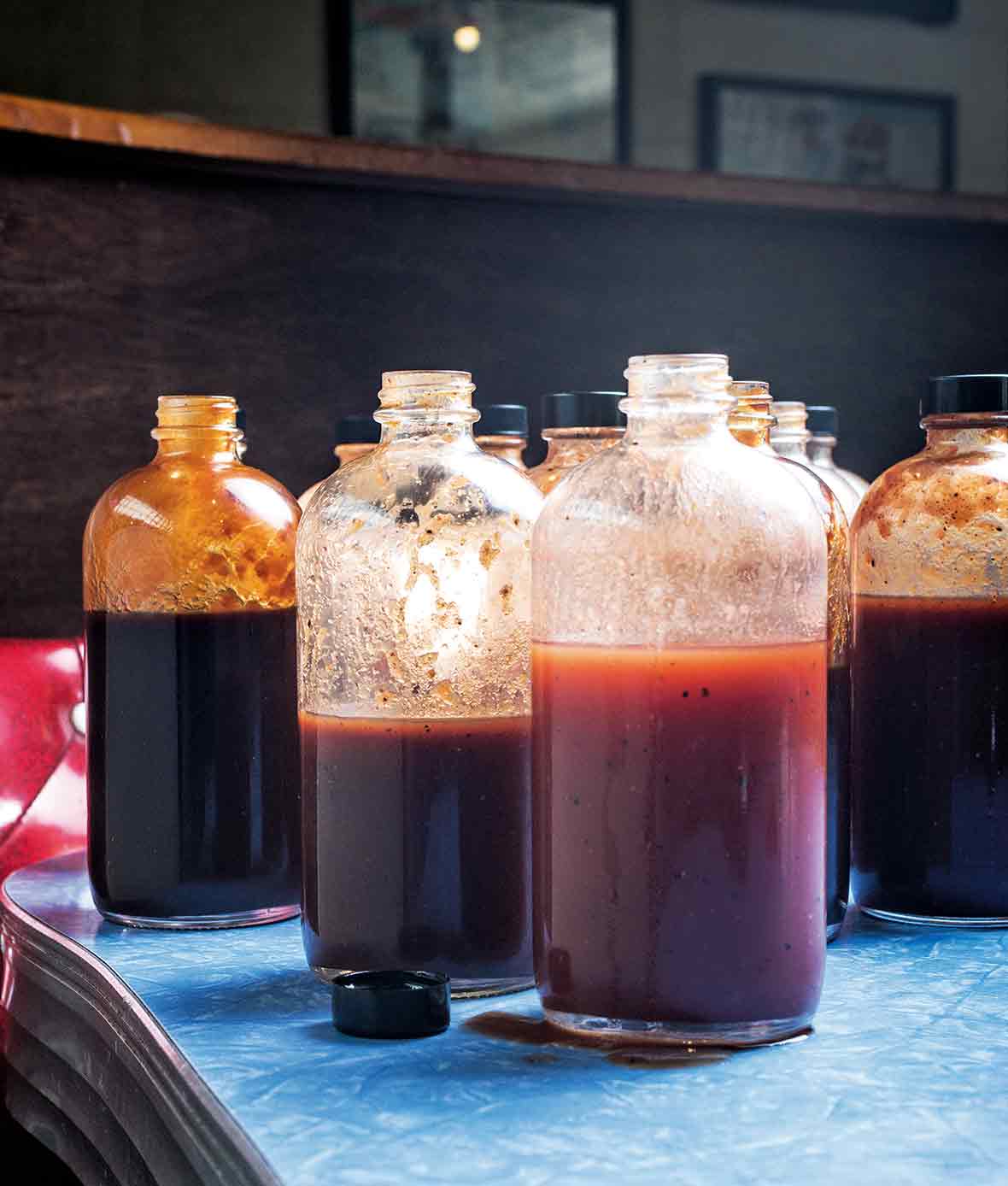 This tangy vinegar barbecue sauce that's typical of eastern Carolina 'cue is exactly what you want—nay, need—to temper the richness of a mess of pulled pork, smoked pork shoulder, or a stack of rib. It's also just as adept at making plain grilled chicken seem special. Chances are you already have everything you need on hand. And it's done in 10 minutes. You're welcome. Originally published May 21, 2016.–Renee Schettler Rossi
Vinegar Barbecue Sauce
Quick Glance

(2)

5 M
10 M

Makes about 3 cups (710 ml)
Print Recipe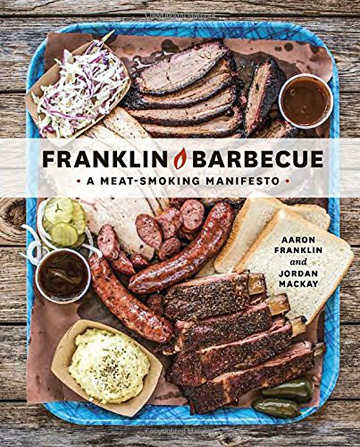 Ingredients
Email Grocery List
Directions
Toss all the ingredients, including salt and pepper to taste, in a saucepan over medium heat and warm gently, stirring occasionally, until warmed through, maybe 5 minutes. No need to bring the mixture to a boil. You're just letting the flavors mingle.
☞

Tester tip:
If you take a nip of the sauce straight from the spoon, it's going to taste incredibly eye-puckeringly acidic. Rest assured, once you dribble the sauce over some fatty meat, preferably pork, it's gonna be perfect.
Let the sauce cool slightly. That's it. You're done. Transfer it to a jar, bottle, squeeze bottle, or whatever you want. Screw on the lid and stash it in the refrigerator for up to 1 month.
Print Recipe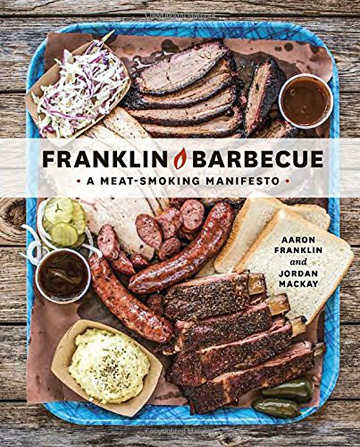 *NOTE: How To Choose The Right Hot Sauce
Your choice of hot sauce will largely determine just how mouth-tingling your Carolina-style barbecue sauce will be. Reach for your fave and maybe play around a little with the amount the first batch or two until you get it juuuuuuust the way you like it.
Recipe Testers Reviews

This vinegar barbecue sauce might be the one to convert people to vinegar-based barbecue sauces. On its own, it's very sharp and bright, too much so, but once mixed with rich, juicy, fatty pulled pork, they harmonize and balance each other perfectly. A must-have in your summer barbecue arsenal. Not to mention every cupboard has these ingredients on hand.
From cupboard to jar, this barbecue sauce took probably 10 minutes to put together. I had it on the stove for 3 to 4 minutes, just long enough to heat it and mix everything uniformly. I added a healthy amount of black pepper (2 teaspoons roughly ground) because I like a lot of it in my barbecue.
We used this on a pork shoulder which I prepared for a weeknight meal by braising it in the slow cooker with onions, Worcestershire, hard cider, and barbecue spice rub. Once the meat was shredded, I added 1/4 cup barbecue sauce and tossed it with some of the cooking juices. Then I piled it high on butter-toasted buns with coleslaw and more sauce. It was perfect. The best pulled pork sandwich I've ever made—and with plenty leftovers.
As far as other uses to go, I would hesitate to use this on anything but a rich, fatty meat dish seeing as it is so acidic from the vinegar, it really needs balance. Maybe wings?

I'm a big fan of thick, sweet, Kansas City-type barbecue sauces. This is NOT that type of sauce. But even if you're like me, there's a place for a vinegar-based sauce in your barbecue repertoire. It makes smoked pulled pork even more moist and tangy and is a perfect counter to the cool creamy coleslaw that I like to pile on my pulled pork sandwiches. I think this type of barbecue sauce was made for pork but it's nice on grilled chicken, too.
The recipe couldn't be easier to put together. Just toss all the ingredients in a saucepan and warm. It's really as simple as that. The recipe directs you to use salt and pepper to taste. For me that worked out to 1/2 teaspoon black pepper and 1/2 teaspoon kosher salt.

One taste and this vinegar barbecue sauce transported me back in time more than 20 years to my family's Saturday night barbecues! This sauce reminds me of my granddad, who always shunned the store-bought variety of barbecue sauce and made his own. Throughout the year, he usually had at least three vegetable gardens and was always canning or pickling. He had a taste that often veered towards things with a vinegar base and most of the foods he cooked were definitely memorable.
And, thanks to this recipe, I'm able to revisit some of my fondest childhood memories. And believe me, my granddad would absolutely love this sauce as well! In honor of granddad, I paired the sauce with chicken breasts slow-cooked all night in a crock pot. De-lic-ious!
Vinegar Barbecue Sauce Recipe © 2015 Aaron Franklin and Jordan Mackay. Photo © 2015 Wyatt McSpadden. All rights reserved. All materials used with permission.
If you make this recipe, snap a photo and hashtag it #LeitesCulinaria. We'd love to see your creations on Instagram, Facebook, and Twitter.