These grilled red snapper tacos take grilled fillets seasoned with chili powder, paprika, and oregano, stuffs them in soft corn tortillas, and tops them with cilantro and a squeeze of lime.
Grilled fish tacos are a staple in Southern California. Rather than the usual salsa that accompanies meat-filled tacos, those filled with fish get topped with finely chopped sweet onion and fresh cilantro and a squeeze of fresh lime. Once you taste them, you'll know why. There's nothing better to eat while you're sitting on a bench looking out over the water in Laguna.–Bob Sloan
LC Simple Does It Note
If you haven't swooned to the dulcet and simple flavors of a fish taco SoCal-style, you haven't lived. Trust us. Simple does it. Diced avocado optional.
Grilled Red Snapper Tacos
Quick Glance
Quick Glance
30 M
30 M

Makes 12 tacos
Print Recipe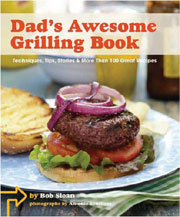 Ingredients
Email Grocery List
Directions
Wrap the tortillas in aluminum foil, in 3 packages of 4 tortillas each, and set aside.
In a medium bowl, mix together the chopped onion, cilantro, and lime juice. Season with salt and pepper to taste. Set aside, or cover and refrigerate for up to 4 hours.
Prepare enough coals for a hot charcoal fire, or preheat your gas grill on high for 10 minutes with the lid closed.
While the grill is heating up, season the tops of the snapper fillets with the chili powder, paprika, oregano, and a sprinkling of salt and pepper. Place the tortilla packages in the oven and set it at 250°F (120°C).
When the coals are ready or the gas grill is hot, liberally spray the skin side of each snapper fillet with cooking oil. Place on the grate, skin side down, and grill for 4 minutes, until the skin is golden brown and a crust has formed. Spray the top of each fillet with more cooking oil and gently turn them over. Grill for 4 to 5 minutes more, until the center is just cooked through.
Transfer the snapper fillets to a cutting board, and cut them into quarters. Put on a serving table with the warm tortillas, onion-cilantro mixture, quartered limes, and hot sauce, and let people assemble their own tacos.
Print Recipe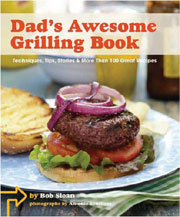 Recipe Testers Reviews

I had heard of and seen fish tacos on restaurant menus for more than a decade, but I'd never actually tried them. It was one of those things that I was scared of trying and not liking. Then thanks to our trip to Charleston and having a chance to actually try them—and finding that I actually liked them—I finally decided to make this recipe at home. We had company, so to simplify my life a bit I prepped the chopped onion, cilantro, and lime juice a good 3 hours before dinner, and I seasoned the snapper fillets at the same time. As our grill decided not to work at the last minute, I pulled out our cast iron pans. I added the oil and placed them in the oven on broil for about 7 minutes, then when nice and hot, I added the fillets and left them under the broiler for about 7 minutes. Meanwhile, I warmed the tortillas and removed the sauce from the fridge so it wouldn't be too cold. I had also decided to have ready white rice, black beans, chopped tomatoes, and chopped avocados in case anyone wanted more condiments on their plate. My husband was not very excited for this dinner, as he, too, was being a snob about the idea of fish tacos. But as we were sitting at the table and starting to make our tacos, all I heard was exclamations as how amazing they tasted, how the fish came out extremely juicy and tasty, how the sauce was the perfect blend of ingredients, and I must say, the side dishes I made were the perfect addition to a wonderful dinner which we will make more often. This is an absolute keeper and a fun way to get the whole family to eat more fish. It's also so very simple to make.
Grilled Red Snapper Tacos Recipe © 2009 Bob Sloan. Photo © 2009 Antonis Achelleos. All rights reserved. All materials used with permission.
If you make this recipe, snap a photo and hashtag it #LeitesCulinaria. We'd love to see your creations on Instagram, Facebook, and Twitter.