It's no secret that we're a little ice cream obsessed over here at Leite's Culinaria. We've tried (and loved) every kind imaginable, from pumpkin meringue pie to dark chocolate and tahini to no-churn coffee ice cream. We've even got a few awesome vegan ice cream recipes on the site.
When tester Jennifer Jacobs offered to share her recipe for smooth peanut butter ice cream swirled with Nutella fudge, we jumped at the chance. Not surprisingly, our testers loved this frozen treat, and we're willing to bet you will, too.–Angie Zoobkoff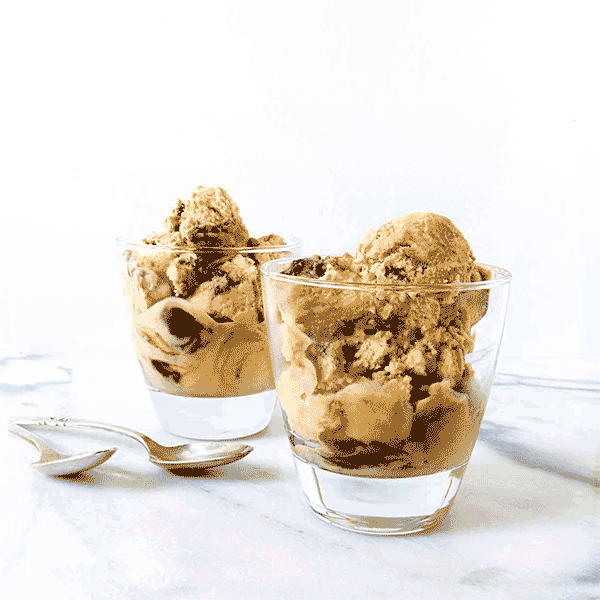 Recipe FAQs
Can I use something in place of Nutella?
Sure. Cadbury makes a chocolate spread in both milk and dark versions, and Hershey has a chocolate spread out there as well. But, if you simply can't find Nutella – we can help. Just check out our homemade Nutella recipe right here on the site.
Do I need to use natural peanut butter?
It's honestly your best bet here. There are generally fewer added sugars in natural peanut butter, (adding more on top of the corn syrup and Nutella might make the ice cream TOO sweet), and the fat and protein in natural peanut butter help to create a stable emulsion that ensures your results will be perfectly creamy, dreamy, and go-back-for-seconds delicious.
Why is vodka added to the ice cream?
The addition of alcohol to ice cream lowers the freezing point, making your ice cream smoother and creamier.
What can I do with leftover Nutella fudge?
Besides the obvious solution of just licking it straight from a spoon, any leftover Nutella fudge can be drizzled over the finished ice cream (or any dessert), swirled into banana bread or brownies, or rolled into truffles.
Write a Review
If you make this recipe, or any dish on LC, consider leaving a review, a star rating, and your best photo in the comments below. I love hearing from you.–David
Peanut Butter Ice Cream with Nutella Fudge
This easy egg-free ice cream is made with a creamy peanut butter ice cream base that's swirled with ribbons of Nutella fudge. This also makes great ice cream sandwiches. Peanut butter lovers rejoice!
Ingredients
For the peanut butter ice cream base
2

cups

heavy cream

1

cup

whole milk

3/4

cup

smooth natural peanut butter

3/4

cup

granulated sugar

3/4

teaspoon

vanilla extract

6

tablespoons

non-fat dry milk powder

1

generous tablespoon

light corn syrup

1

generous tablespoon

vodka
For the Nutella fudge
1/2

cup

heavy cream

7

ounces

Nutella
Instructions
Make the peanut butter ice cream base
In a large lidded container, combine all the ice cream ingredients. Cover and shake to mix well. Let the mixture sit in the fridge, covered, for at least a few hours or overnight.

☞ TESTER TIP: If you prefer your dessert very smooth, pour the ice cream mixture into a blender and blitz until smooth.

Pour the fully chilled base into a 1-quart-capacity ice cream maker and churn according to the manufacturer's instructions until the ice cream is thick and is the texture of soft serve, 30 to 45 minutes depending on your ice cream maker.

☞ TESTER TIP: Due to the addition of vodka, the ice cream will take longer to reach soft-serve stage.
Make the Nutella fudge
While the ice cream is churning, in a small microwave-safe bowl or measuring cup, heat the heavy cream in the microwave until just bubbling, about 1 minute.

Stir in the Nutella until incorporated. (If the Nutella doesn't melt-in enough, you can try microwaving it for 5 to 10 seconds. Let mixture sit on the counter to cool down a bit, stirring occasionally.)
Layer the ice cream
When the ice cream has finished churning, scoop it into a container, layering in generous amounts of drizzled Nutella fudge as you go. Finish the top with an attractive drizzle of the fudge. (If your fudge is not pourable, you can microwave it for just a second or two, but don't let it get hot or it will melt the ice cream.)

Freeze until firm, about 3 hours. The ice cream should be scoopable right out of the freezer. If it feels too firm, let it soften at room temperature for 5 to 10 minutes before serving.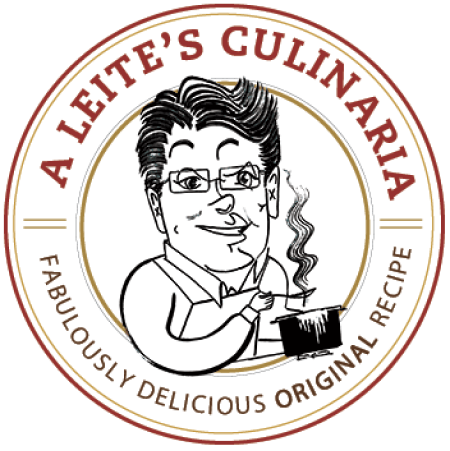 Nutrition
Serving:
0.5
cup
Calories:
437
kcal
Carbohydrates:
32
g
Protein:
8
g
Fat:
32
g
Saturated Fat:
18
g
Polyunsaturated Fat:
3
g
Monounsaturated Fat:
9
g
Cholesterol:
59
mg
Sodium:
118
mg
Potassium:
304
mg
Fiber:
2
g
Sugar:
29
g
Vitamin A:
844
IU
Vitamin C:
1
mg
Calcium:
131
mg
Iron:
1
mg
Nutrition information is automatically calculated, so should only be used as an approximation.
Recipe © 2022 Jennifer Jacobs. Photo © 2022
David Leite
. All rights reserved.
---
Recipe Testers' Reviews
I was very happy with the appearance of the ice cream when finished. It was a cafe-au-lait colour, with thin drizzles of dark chocolate colour running through it. I used chunky peanut butter, so that I would have nutty crunch in the finished dish.
I thought that vodka was a strange flavour to add to the ice cream. I had Amaretto instead and used it, as there was already vanilla extract in the mixture and I thought these flavours would be similar.
I like to find a recipe that uses up Nutella as sometimes there is some open. In step 1 I found it hard to get the peanut butter to break down into small pieces and stopped the ice-cream machine a few times to try to distribute it through the mixture.
I spent 10 minutes making the Nutella fudge, and I didn't need to microwave it. I froze my ice cream overnight. I left the ice cream out for 10 minutes before spooning it out and found that it was soft enough to spoon easily.
I found the recipe easy to make, apart from trying to distribute the peanut butter. The ice cream thaws easily without being icy. The alcohol flavour was not very evident. The finished ice cream was sweet, smooth, and had little hits of nuts and chocolate.
I would make the recipe again and would recommend it to others.
If you want an easy way to wow your guests, this is it. With minimal ingredients, effort or time this ice cream recipe delivers a velvety-smooth ice cream that scoops out soft even after days in the freezer. Die-hard peanut butter chocolate lovers will beg you for this recipe.
The vodka and corn syrup keep the ice cream soft in the freezer. The heavy cream makes this feel like lip gloss on your mouth. The Nutella fudge ripple doesn't freeze hard, just melts smoothly when you eat it. This will be made over and over.
It would also make for a killer ice cream pie as it scoops so clean, that ripple of Nutella fudge would be so pretty when cut. Chocolate crumb crust and decorated with whipped cream, chocolate curls, and crushed peanuts?!?
If you're a fan of peanut butter and chocolate together (who isn't??), you will love this ice cream.
The peanut butter ice cream base tastes like Reese's Pieces to me, only better, and that's a very good thing! The Nutella fudge swirl is so easy to make and the texture is so nice and soft after freezing.
The whole thing is simple to put together, and I really love that it requires no cooking. I like it all by itself, but it's also great with some of that extra Nutella fudge you might have left over, and maybe some chopped salted peanuts on top.
It's perfect any time of year, whether you're curled up on your couch with a warm blanket and a good movie, or you're trying to cool off on a hot summer day.
Select a Tester
I make a lot of ice cream. I even have one of those fancy compressor machines so I don't have to worry about keeping a canister in my freezer all the time just in case the ice cream urge strikes. And this is the kind of ice cream I love: smooth, not overly rich, great flavor, great mix-in.
Which is to say, I loved this peanut butter ice cream with Nutella fudge recipe. It was slightly gritty, but that's because I used my homemade peanut butter. Mixing Nutella (which I made from the Leite's recipe) with cream to make the Nutella fudge swirl is genius — so much easier than the traditional way. I will definitely make this again.
After adding the corn syrup, the peanut butter, AND the sugar in the mixture, I was so worried this ice cream would be cloyingly sweet. Yet to my surprise, it was perfect!
Even me, not a huge peanut butter and chocolate fan, ended up spooning a second helping for myself (and everyone) after my first bowl disappeared. This peanut butter ice cream with Nutella fudge was a crowd-pleaser from the toddlers to the seasoned dessert tasters.