This white cake made with everyday pantry staples of flour, eggs, butter, buttermilk, sugar, and vanilla is something everyone's calling delicious. It simply has an understated elegance about it. Here's how to make it.
What is a white cake?
While this isn't technically a true white cake because of the addition of egg yolks, it's pretty darn close. It's known for its fine, moist crumb as well as its pale hue, which you can make even paler by using a clear vanilla extract as noted in the ingredients list.
White Cake
Quick Glance

(5)

25 M
45 M
Serves

10

to 12
Print Recipe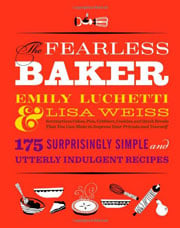 Ingredients
Directions
Preheat the oven to 350°F (176°C). Adjust the oven rack to the middle position. Butter the bottoms and sides of two 9-by-2-inch (23-by-5-cm) round cake pans and coat them evenly with flour, tapping out the excess.


In a large bowl or on a large piece of parchment paper, sift the flour, baking soda, and baking powder together with a sifter or with a fine strainer by gently tapping your hand against the edge. Add the salt (you can just leave it on top of the flour pile because it will get mixed in later). Set aside for the moment.
Using a stand mixer or a handheld mixer, beat the butter and sugar together, first on low speed and then gradually increasing the speed to medium until the mixture is smooth. Scrape down the side of the bowl with a rubber spatula and then mix in the eggs, 1 at a time, just until combined.
In a glass measuring cup, combine the buttermilk or milk and lemon juice mixture with the vanilla. With the mixer on medium-low speed, add half of the milk mixture to the butter mixture. Mix until incorporated, and then scrape down the side of the bowl. Mix in half of the sifted ingredients and then scrape down the side of the bowl. Add the remaining milk mixture and sifted ingredients in the same manner.
Divide the batter between the pans and smooth the top with the spatula. Bake the cakes until a skewer inserted in the middle comes out clean or the cake has slightly pulled away from the side of the pan, 20 to 30 minutes or so. (If you leave the cakes in the oven longer than 20 minutes, you may need to cover them loosely with foil to prevent overbrowning. And if you put the cake pans on different racks in the oven, switch the pans halfway through baking so they'll bake evenly.)
Let the cakes cool in their pans on a wire rack. Unmold them by running a small knife around the edge of the pans and then placing a plate on top of each cake and inverting the pan and plate. Remove the pans and let the cakes cool completely before frosting. (The wrapped cake layers keep at room temperature for a few days or in the freezer for up to a couple of months.) Originally published February 20, 2012.
Print Recipe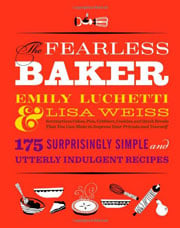 Looking for a frosting?
You know what we love about Luchetti? She doesn't pretend to know which frosting we'll be partial to on a particular day, instead trusting the home baker to rely on experience and preference when it comes to that momentous decision. If you find yourself in need a suggestion, we're partial to a billowy, whimsically named marshmallow frosting, also known as seven-minute frosting Delicate yet sturdy, light as air yet luscious as can be, it boasts a sweet, sweet, sweetness that envelopes this cake to stunning effect. Not your style? You'll find plenty more frosting recipes here.
Recipe Testers' Reviews
The title of this recipe says it all—but there's nothing plain about how DELICIOUS the flavor and texture of this white cake is on its own. On the other hand, it's classic because it is easy, uses ingredients you normally have in your pantry, and can be topped with anything you want.
I bought some fresh berries and cream to top the cake with, but I didn't end up using them because it was so tasty on its own. We have houseguests for the long weekend, and this cake has become dessert and breakfast both days so far.
I would probably cover the cakes with foil after about 20 minutes of cooking so that the tops don't get too brown during the remainder of the baking time. I loved this cake and will certainly be making it again—very soon.
Classic but not blah, this cake is definitely going to be added to my baking repertoire. The cake wasn't overly sweet, therefore, it was a great base for a rich and dark chocolate frosting. The cake remained moist even on day three.
I was surprised to see a cake recipe without cake flour and do think it is denser than what you may get from a boxed mix, but I think that lends a homemade quality to it that reminds me of cakes my mother used to make. Plus, you can taste the real vanilla (use the best vanilla you can find).
It's nice to have a simple recipe that doesn't require cake flour, since I don't always have it on hand. The cake ended up being a pale yellow. This didn't really make a difference to me, but if you are hoping for pure white cake, a recipe without egg yolks may be a better choice. Also, Luchetti's book provides helpful tips, in a conversational format, and is definitely worth reading along with the recipe.
White Cake Recipe © 2011 Emily Luchetti | Lisa Weiss. Illustration © 2011
Nicole Branan
. All rights reserved. All materials used with permission.