A Monte Cristo sandwich is a holy alliance of ham, cheese, and mustard sandwiched together with French toast rather than sliced bread and smothered in maple syrup.
Monte Cristo. Sounds sorta pretentious, doesn't it? Don't let the highfalutin name fool you. This anytime-of-day sandwich indulgence is essentially a leftover ham and cheese sandwich that collided with a grilled cheese but with French toast masquerading as the sliced bread. It may seem a touch quirky, this collision of sweet and savory, but the unlikely combination of eggs, ham, cheese, mustard, custardy bread, and maple syrup or jam is lovely for breakfast, lunch, dinner, or any other time your curiosity merits making it. This particular recipe swaps sturdy English muffins in place of spongy white sandwich bread but suit yourself.–Renee Schettler Rossi
Monte Cristo Sandwich
Quick Glance
20 M
30 M

Serves 2 to 4
Print Recipe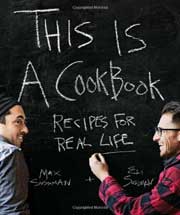 Ingredients
4 large eggs

1/2 cup heavy cream

1 teaspoon salt

1/4 teaspoon granulated sugar

4 English muffins, split

4 thin slices Gruyère cheese

4 thick or 8 thin slices smoked ham

Dijon mustard to taste

1 to 3 tablespoons unsalted butter

Your favorite jam, pure maple syrup, and/or confectioners' sugar, for serving
Directions
1. Preheat the oven to 350°F (180°C).

2. In a large bowl, whisk together the eggs, cream, salt, and sugar. Place the English muffin halves, cut side up, in a single layer in a baking dish or roasting pan. Pour the egg mixture evenly over the top and let the muffins soak until saturated, flipping the muffins once, about 10 minutes.

3. Using a fork or tongs, lift a muffin half from the batter, letting the excess liquid drip back into the bowl, and place it on a plate, cut side down. Place a cheese slice on top of the muffin, followed by 1 or 2 slices ham. Top with a schmear of mustard. Sandwich with another English muffin half, cut side up. Repeat with the remaining ingredients.

4. In a large ovenproof skillet over medium to medium-low heat, heat 1 tablespoon butter until it melts, tilting the skillet to evenly slick the surface with butter. Carefully arrange the assembled sandwiches in the pan and cook until the bottoms are lightly browned, about 3 minutes. (It may be necessary to cook the sandwiches in batches so as not to crowd the skillet. Add more butter to the skillet in between batches if necessary.) Using a wide spatula, flip the sandwiches. Slide the skillet into the oven and bake just until the cheese is melted and bubbly, about 10 minutes, flipping the sandwiches once again halfway through. Serve right away. Don't forget to pass jam, maple syrup, and/or confectioners' sugar at the table. (In the unlikely event you end up with any of these lovelies left over, wrap it in foil, refrigerate it, and then warm it the next day in a 400°F (200°C) oven. We swear it'll actually taste better than hot out of the skillet the previous day.)
Monte Cristo Sandwich Recipe © 2012 Max and Eli Sussman. Photo © 2012 Alex Farnum. All rights reserved. All recipes and photos used with permission of the publisher.
If you make this recipe, snap a photo and hashtag it #LeitesCulinaria. We'd love to see your creations on Instagram, Facebook, and Twitter.