This chicken Caesar salad uses plenty of Parmesan to create a creamy egg-free anchovy and olive oil dressing to drizzle atop romaine lettuce, seared boneless chicken breast, and Parmesan toasts.
Does this Caesar salad contain raw egg?
Those of you who cook for the very young, the very old, the very sick, the very preggers, or the very finicky, you can let out a sigh of relief. This lovely homemade Caesar salad contains no egg in the dressing, which means you can make it for everyone you love—even those for whom raw egg is a no-no. That doesn't mean you won't hear any criticism, though. We've found that Caesar salad dressing is a very personal thing, and while we love the bejeebers out of this recipe, just to be fair, it's not quite as lavishly thick, rich, and creamy as some dressings we've experienced. Consider yourself warned.
Chicken Caesar Salad
Quick Glance
Quick Glance
30 M
55 M
Serves

4
Print Recipe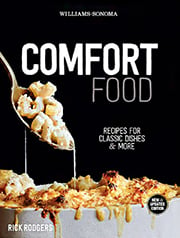 Ingredients
Directions
In a blender, process the 3/4 cup oil, the grated Parmesan, the lemon juice, anchovies, garlic, 1/2 teaspoon salt, and 1/2 teaspoon pepper to make a smooth, thick, dressing. Taste the dressing. If a richer, creamier, more robust dressing is desired, add more Parmesan and/or anchovies.
Using a meat pounder or the bottom of a heavy skillet, pound the chicken breasts until they're a uniform 1/2-inch (12 millimeters) thickness. Sprinkle the chicken evenly on both sides with a total of 1 1/2 teaspoons salt and 1/2 teaspoon pepper.
In a large skillet, heat the remaining 1 tablespoon oil over medium-high heat. Reduce the heat to medium. Working in batches to avoid crowding, add the chicken and cook until the underside is golden brown, 4 to 5 minutes. 
Flip the chicken and continue cooking until the other side is golden brown and the chicken feels firm when pressed on top in the center, 4 to 5 minutes more. 
Transfer the chicken to a cutting board and let cool for 5 minutes. (If you wish, let the chicken cool completely. Wrap it in plastic wrap and refrigerate until chilled, at least 1 hour and up to 8 hours.) Slice the chicken across the grain into 1/2-inch-thick slices.
Chop the romaine lengthwise into strips or tear it into bite-size pieces. In a large bowl, toss the romaine with about half the dressing. If desired, add more dressing and toss again. Season with salt and pepper. (Any remaining dressing can be covered and refrigerated for up to several days.)
Divvy the salad among 4 bowls. Top each with equal amounts of the chicken slices and the whole or chopped Parmesan Toast. Using a swivel vegetable peeler, shave curls of cheese from the Parmesan wedge over the salad. Serve at once. Originally published July 12, 2015.
Print Recipe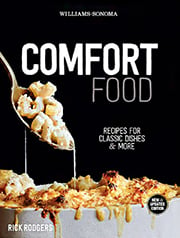 Tuxedo Variations
Asiago or Grana Padano are good substitutes for the Parmesan, but don't use Romano, which is too sharp.

Swap out the chicken for cooked shrimp or grilled steak slices.

Impart a touch of tartness by tossing in 1 cup (6 ounces) halved cherry tomatoes.
Recipe Testers' Reviews
This chicken Caesar salad recipe is all about the dressing, which was wonderfully balanced and so delicious. The ratio of olive oil to lemon juice with the Parmesan, garlic, and anchovy paste made the perfect Caesar salad dressing—no raw egg needed. It was a pourable dressing compared to ones I've made with egg, which are usually too thick to pour. I'll make this dressing over and over again.
This chicken Caesar salad was delicious, and my whole family loved it! And I appreciated that there wasn't raw egg in the dressing so that I could serve it to my young children. For the dressing, I used anchovy paste instead of the anchovy fillets because that's what I had on hand.
The dressing came together easily in the blender. I scraped the sides with a rubber spatula once during processing. My dressing was pourable and not too thick. I chose to serve the chicken warm because I prefer warm chicken on green salads. I used 2 hearts of romaine from one of those 3-packs that they sell at the grocery store and I didn't have as much romaine as the recipe author probably planned on. I had only enough lettuce for 3 servings and more dressing than I could use. I tore the romaine into bite-size pieces. If I had been trying to impress, I would've torn the romaine lengthwise for a prettier presentation.
I chose to make the Parmesan toast to add to the salad. They were the perfect addition to the salad, and since they're quick, I don't see why you'd make the recipe without them. Next time, I'll start those first so I'm not waiting on them at the end.
Chicken Caesar Salad Recipe © 2014 Rick Rodgers. Photo © 2014
Peden + Munk
. All rights reserved. All materials used with permission.