These compost cookies, created by Christina Tosi of Momofuku Milk Bar, have a dazzling array of mix-ins, including chocolate and butterscotch chips, espresso, potato chips, and pretzels.
Celebrity pastry chef Christina Tosi of Momofuku Milk Bar knows a thing or three about cookies. In particular, Compost Cookies, which are the darling of the Momofuku Milk Bar dynasty. Legend has it she learned the premise behind these chocolate-y, potato chip-y, pretzel-y, butter-y, coffee-y lovelies years ago on an island 12 miles off the coast of New England. That was where, with limited access to ingredients, she learned to get creative with what she had on hand. "We might not have had enough chocolate chips to make chocolate chip cookies," Tosi recalls. "But if we threw in other mix-ins as well, the seven hundred some guests would never notice the shortage of one ingredient—and the cookies would always feel brand-new, because they were different every time. I found after many batches that my favorite Compost Cookies had my favorite snacks in them: chocolate and butterscotch chips, potato chips, pretzels, graham crackers, and coffee (grounds)." We think the stir-ins she fancies most are as sassy and savvy as any cookie stir-ins around. And we think with one taste, you'll concur.–Renee Schettler Rossi
LC Not Quite Exactly Compost Note
Not to be a tattletale or anything, but the title of these Compost Cookies is something of a misnomer. To be fair, these cookies are a swell destination for the stray potato chip crumbs at the bottom of the bag, the inexpensive store brand coffee your mother-in-law left the last time she was in town, and the 1/16 milk chocolate bar left in your secret stash—stuff that may otherwise be composted. Just one little detail. See, the recipe calls for coffee grounds. As in, ground coffee. But not, according to Tosi, "the wet, sog-alicious grounds that have already brewed a pot of coffee" that you'd typically compost. Still, we respect where she's going with "compost" in the title. And not to worry—it doesn't make a difference what kind of coffee you use, just don't use instant coffee. Heck, for as unforgettable and craving-inducing as these Compost Cookies are, we may just drop the whole compost thing and dub them Crack Cookies.
Compost Cookies®
Quick Glance

(1)

35 M
2 H

Makes about 18 cookies
Print Recipe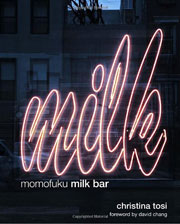 Ingredients
Email Grocery List
Directions
In the bowl of a stand mixer fitted with the paddle attachment, beat the butter, sugars, and glucose (or corn syrup) on medium-high for 2 to 3 minutes. Scrape down the sides of the bowl with a spatula, add the egg and vanilla, and beat for 7 to 8 minutes more.
Reduce the speed to low and add the flour, baking powder, baking soda, and salt. Mix just until the dough comes together, no more than 1 minute. (Do not walk away from the machine during this step or you risk overmixing the dough.) Scrape down the sides of the bowl with a spatula.
With the mixer still on low speed or with a wooden spoon, add the chocolate chips, butterscotch chips, graham crust, oats, and coffee and mix just until incorporated, about 30 seconds. Add the potato chips and pretzels and paddle, still on low speed, just until incorporated. Be careful not to overmix the dough or you'll break too many pretzels and potato chips. [Editor's Note: According to Tosi, you deserve a pat on the back if one of your cookies ends up with a whole pretzel standing up in the center. We're pretty impressed with ourselves if we don't eat half the dough before it makes it to the oven.]
Line a baking sheet with parchment paper. Using a 2 3/4-ounce ice cream scoop or a 1/3-cup measure, portion the dough onto the parchment. Pat the top of each cookie dough dome so it becomes flat. Don't worry if the dough blobs are super close to one another. Wrap the sheet pan tightly in plastic wrap and refrigerate at least overnight and up to 1 week. Do not bake your cookies from room temperature as they will not bake properly.
Preheat the oven to 375°F (190°C). Line 2 baking sheets with parchment paper.
Arrange the flattened, chilled blobs of cookie dough a minimum of 4 inches apart on the prepared sheets and bake for 15 to 18 minutes. During this time, the cookies will puff, crack, and spread. When done, they should be very faintly browned on the edges. If that's not the case, give them an extra minute or so in the oven. [Editor's Note: We can't emphasize enough how paramount it is that you not overbake these cookies. Definitely take a peek at 15 minutes, just to be safe. The cookies will look somewhat underdone in the center, but that's just the way you want them to look when you pull them from the oven as it ensures the ridiculously perfect ratio of crunchy to chewy in this cookie.]
Let the Compost Cookies® cool completely on the baking sheets before transferring to a plate for noshing or an airtight container for storage. You can keep the cookies at room temperature for up to 5 days and in the freezer for up to 1 month.
Print Recipe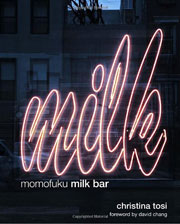 Recipe Testers Reviews
Compost Cookies® Recipe © 2011 Christina Tosi. Photo © 2011 Photograph courtesy of Momofuku Milk Bar. All rights reserved. All materials used with permission.
If you make this recipe, snap a photo and hashtag it #LeitesCulinaria. We'd love to see your creations on Instagram, Facebook, and Twitter.