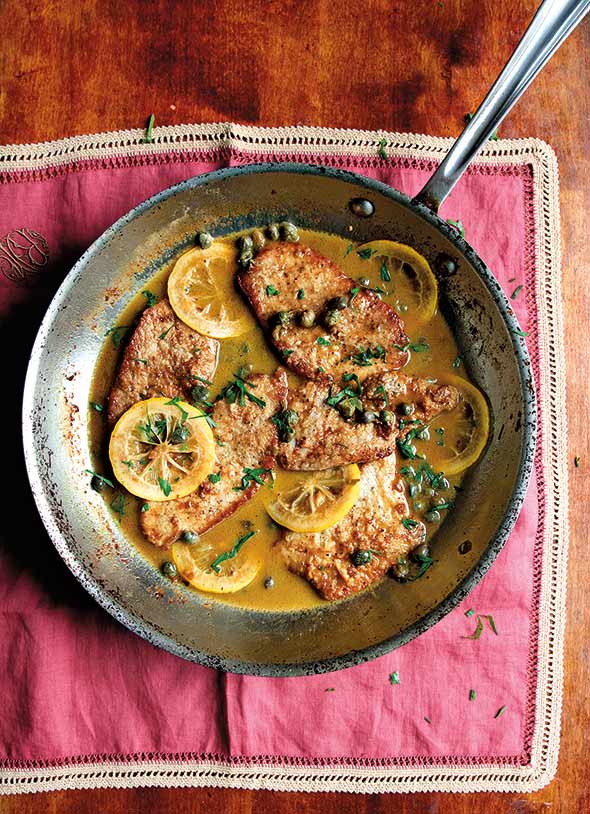 Very thin cutlets, called scaloppine, are essential to dishes such as veal piccata. Pounding the meat until it's thin tenderizes the meat and allows it to cook quickly. The key is to achieve maximal thinness without tearing or damaging the meat.–Editors of Saveur Magazine
LC Not Just For Veal Note
"Everyone loved it, including the kiddos." "Perfect." "As good as any restaurant veal piccata that I've ever had." "Quick and easy." "My new go-to recipe for piccata." That's what folks are saying about this recipe. Based on these comments, you may be wondering, could this veal piccata recipe get any better? And actually, the answer is yeah, if variety's your thing. See, piccata's not just for veal. You can turn a cutlet of just about any meat that can be pounded thin into piccata). Chicken and pork come to mind. You'll find instructions on how to substitute them in the note below. Anyone made scaloppine with anything else? Let us know in a comment below.
Veal Piccata
Quick Glance
35 M
35 M

Serves 6
Print Recipe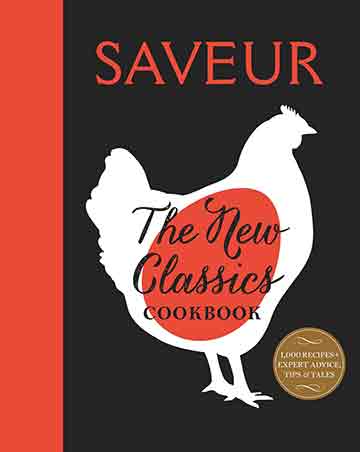 Ingredients
Email Grocery List
Twelve 2- to 3-ounce veal top round cutlets (or chicken breast or turkey cutlets), pounded until 1/4-inch thick*

Kosher salt and freshly ground black pepper

1/2 cup all-purpose flour

4 tablespoons (2 ounces) unsalted butter, plus more as needed

2 tablespoons olive oil, plus more as needed

1/2 cup dry white wine

1 1/4 cups homemade chicken stock or canned chicken broth

1 lemon, preferably organic, thinly sliced and seeded

1 tablespoon fresh lemon juice

1/4 cup capers, drained

2 tablespoons chopped flat-leaf parsley leaves
Directions
1. Season the veal on both sides with the salt and pepper and dredge in the flour, shaking off any excess. Place the cutlets on a plate.

2. Heat 2 tablespoons butter and the oil in a 12-inch skillet over medium-high heat. Working in batches, add the veal cutlets to the skillet, being careful not to crowd the skillet. Cook, turning once, until golden brown, about 3 minutes total. (If using chicken or turkey, cook until no trace of pink remains, about 3 minutes per side.) Transfer to a serving platter or a baking sheet and loosely cover while you repeat with the remaining veal. If necessary, add more butter and oil to the skillet..

3. Carefully add the wine to the skillet and cook, still over medium-high heat and scraping the bottom of the skillet, until reduced by half, about 3 minutes. Add the stock and lemon slices and bring to a boil. Cook until reduced by half, about 8 minutes. Add the remaining 2 tablespoons butter, lemon juice, capers, and parsley and season with salt and pepper. Turn off the heat and tilt the pan to swirl the butter until it's incorporated into the sauce.

4. Using tongs, place the cutlets back in the skillet, turn to coat them with the sauce, and let them warm through before transferring the cutlets to plates or a platter. Pour the remaining sauce over the cutlets and serve immediately.
*How to Pound A Veal (Or Chicken Or Turkey) Cutlet
Place a 2- to 3-ounce veal cutlet between 2 sheets of plastic wrap. (We often barely moisten the side of the plastic wrap that's placed against the meat with a little water. It seems to keep the plastic in place.)
With a meat mallet held waffled side down or a heavy cast-iron skillet, begin pounding the veal cutlet using medium force, taking care not to work one part of the cutlet more than any other. You can stop when the cutlet is an even thinness of about 1/4 inch or less. If using a mallet to pound, tap the cutlet all over with the flat side of the mallet afterward to smooth the surface of the meat. [Editor's Note: If substituting boneless skinless chicken cutlet for veal, do not use the waffled side of the mallet at all, as it tends to rip through the relatively delicate meat. Simply pound away with the flat side.]
Recipe Testers Reviews
Veal Piccata Recipe © 2014 Editors of Saveur Magazine. Photo © 2014 Maxime Iattoni. All rights reserved. All materials used with permission.
If you make this recipe, snap a photo and hashtag it #LeitesCulinaria. We'd love to see your creations on Instagram, Facebook, and Twitter.