These tahini truffles are intensely chocolatey thanks to a creamy tahini and dark chocolate filling with a hint of cinnamon and a dusting of cocoa.
*What is Tahini?
If you've had hummus, you've had tahini. But unless you're making hummus or other Middle Eastern foods from scratch, you might not know what it really is. It's essentially just ground sesame seeds mixed with oil (usually a mixture of olive and sesame) until you have a rich, thickly unctuous, nutty-tasting spread.
Most tahini is made from toasted seeds, giving it a deeper and richer flavor but "raw" is also available. The sesame seeds can be hulled or unhulled—unhulled sesame seeds are a little bitter but they do have a higher nutritional value.
Tahini Truffles
Quick Glance
Quick Glance
30 M
1 H, 30 M
Makes

12
Print Recipe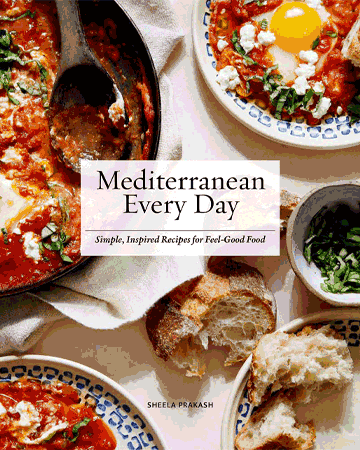 Ingredients
Directions
In a medium heatproof bowl set over a medium saucepan of barely simmering water, melt the chocolate, stirring occasionally, until completely smooth, 5 to 10 minutes. Alternatively, place the chocolate in a microwave-safe bowl and microwave on high power in 30-second intervals, stirring between each, until melted and smooth, about 90 seconds. (You may need an extra 10-second burst at the end to complete the melting process.)
Add the tahini, cinnamon, and salt, and whisk to combine. Pour the chocolate mixture into a shallow bowl or baking dish, such as an 8-by-8-inch (20-by-20-cm) baking dish, and refrigerate until firm, 60 to 90 minutes.
☞

Tester tip:
If you're in a hurry, you can speed along the cooling process by placing the mixture in the freezer until firm.
Once the mixture is firm, scoop it by the tablespoon and roll into 1-inch (2.5 cm) balls between your fingers (your hands will get messy!). Place the truffles on a plate or baking sheet and refrigerate for 5 minutes.
☞

Tester tip:
Roll the truffle mixture between your fingertips rather than your palms. It makes for less transference of body heat and, hence, less melting of the truffles in your hands.
Pour the cocoa powder into a small bowl. Dip and roll each truffle in the cocoa powder to coat evenly and place on a serving plate. Indulge immediately or cover and refrigerate for up to 1 week. (If the truffles are refrigerated, let them sit at room temperature for 10 minutes before serving.)
Print Recipe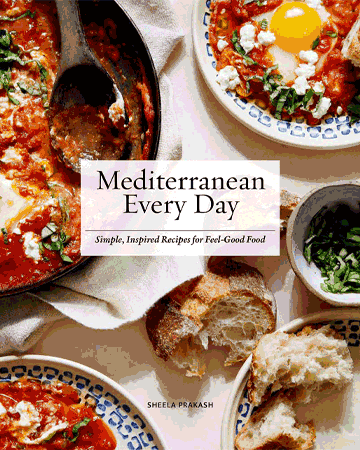 Sesame-Tahini Truffles
If you want to really lean into the sesame notes here, roll the truffles in 1/4 cup toasted sesame seeds instead of the cocoa powder.
Recipe Testers' Reviews
Not only are these truffles dark, delicious, and decadent, perhaps most importantly they're super easy and quick to make. Melt the chocolate, stir in the tahini, chill, roll, and you're done. As promised, perfect with an after-dinner glass of red.
I used the microwave in three 30-second bursts, plus an extra 10 seconds to melt the final few chunks.
I left mine in the fridge for 1 1/2 hours because I got busy, but I poked it after an hour and it was firm.
The warning of messy hands is important! Don't wash between truffles. Essentially you'll make 13—one will cover your hands and you'll have 12 left to eat. I scooped up icecream style scoops with a spoon. I found the later scoops were easier to roll. I think letting the truffle mix sit a bit after being in the fridge might help to shape the balls more easily.
Servings: 2 per person is a great amount, everyone I was with had seconds. I'd say serves 4 to 6, you could easily eat 3 they were so good and perfectly decadent.
Didn't try with the sesame this time around, but I'll make them again.
Folks have already asked for the recipe!
What a fantastically simple and delightful recipe! So easy to whip together, and the steps can be sped up by moving the truffle "batter" to the freezer for a few minutes rather than waiting it out in the fridge—if time is short like mine was...
I am a tahini fiend, so anytime I see a tahini recipe I HAVE TO make it. This one certainly does not disappoint. In my mind, nuts/seeds and chocolate are meant to be paired.
I used the double boiler method to melt chocolate (I have never trusted microwaves since I almost set the house on fire as a kid) and it took all of 10 minutes to simmer water and melt the dark chocolate (I used chips which I weighed out precisely).
I refrigerated the tahini-chocolate mixture for 20 minutes, then I got impatient/short on time and stuck it in the freezer for 8 minutes to get it firm but still spoonable.
When I rolled it into balls, I got 14 truffles, although I do think they were a bit smaller than suggested in the recipe. I opted to roll them in sesame seeds rather than cacao powder this time—I'll try cacao next time. I just love the look of the golden toasted seeds coating the surface with the rich dark chocolate peeking from underneath...very inviting.
I actually loved these just out of the fridge, or softened for 10 minutes. It's very hot where I live, so these babies might get a little too melty if I left them out much longer. Anyway you choose, these are rich and delicious!
Tahini Truffles Recipe © 2020 Sheela Prakash. Photo © 2020
Kristin Teig
. All rights reserved. All materials used with permission.
If you make this recipe, snap a photo and hashtag it #LeitesCulinaria. We'd love to see your creations on Instagram, Facebook, and Twitter.