This chocolate tart made with pine nuts and almonds and bittersweet chocolate is known as Torta al Cioccolato con Pignoli in Italian. But in English, we simply refer to it as unspeakably divine thanks to its crisp crust and creamy, intensely-chocolate chocolate filling.
In Italian, this chocolate tart with pine nuts is known as Torta al Cioccolato con Pignoli. But in English, we refer to it as unspeakably divine. The intensely chocolatey, nutty, brownie-like crust is a communion of ground almonds and pine nuts and it ever so gently cradles a molten bittersweet chocolate filling. Clearly we don't know enough Italian, because the only Italian we can conjure after tasting this lovely tart is "grazie." Definitely one for when you want to impress the in-laws, the boss, the boyfriend, heck, just about anyone. Originally published September 20, 2011.–Renee Schettler Rossi
Chocolate Tart with Pine Nuts
Quick Glance
40 M
3 H, 20 M

Serves 10
Special Equipment: 10-inch tart pan or 10-inch springform pan with a removable bottom
Print Recipe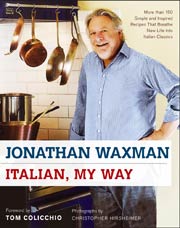 Ingredients
For the crust

1 cup all-purpose flour

1/2 cup unsweetened cocoa powder

1 cup almond meal

1/2 cup ground pine nuts

1/2 teaspoon sea salt

2 sticks unsalted butter (8 oz), at room temperature

3/4 cup granulated sugar

Nonstick cooking spray or butter, for the pan

For the chocolate filling

6 ounces bittersweet chocolate

4 large eggs

1/3 cup granulated sugar

1/2 teaspoon vanilla extract

Pinch sea salt
Directions
Make the crust

1. In a bowl, combine the flour, cocoa, almond meal, pine nuts and sea salt.

2. In the bowl of a standing mixer fit with the paddle attachment, beat the butter and sugar on medium speed until fluffy. Reduce the speed to low, add the dry ingredients, and mix just until combined.

3. Roll the dough between sheets of parchment paper to about 1/8-inch thickness. Refrigerate for 2 hours or up to overnight.

4. Preheat the oven to 350°F (176° C). Slick a 10-inch tart or springform pan with a removable bottom with nonstick cooking spray or butter.

5. Press the dough onto the bottom and sides of the pan. Bake for 10 to 15 minutes, until firm to the touch. Don't worry if the crust slouches down the edge of the pan a little as it bakes. Transfer the pan to a wire rack to cool.

Make the chocolate filling

6. Melt the chocolate in a largish bowl set over but not touching a pot of barely simmering water. Remove from the heat and let it cool slightly.

7. In the bowl of an electric mixer fit with the whisk attachment, whip the eggs and sugar on high speed until very pale and thick, about 5 minutes. Then whip in the vanilla and sea salt. Gently fold a third of the egg mixture into the chocolate just until incorporated to lighten the mixture, then gently fold in the remaining egg mixture.

8. Immediately pour the filling over the cooled crust and bake for 20 to 25 minutes, until puffed and set. A skewer or toothpick stuck into the center of the tart should show some crumbs but not a runny filling. Let cool before slicing into wedges.
Chocolate Tart with Pine Nuts Recipe © 2011 Jonathan Waxman. Photo © 2011 Christopher Hirsheimer. All rights reserved. All recipes and photos used with permission of the publisher.
If you make this recipe, snap a photo and hashtag it #LeitesCulinaria. We'd love to see your creations on Instagram, Facebook, and Twitter.