When you're in the mood for the ridiculously easy, sweetly tart loveliness known as homemade lemonade, this is what you want. Had we not experienced this lovely homemade lemonade ourselves, we'd never consider that such a swell recipe for something so American could come from a bunch of Brits. Seriously. These guys, from the famed Pitt Cue Co. in London, not only know their barbecue, they know darn well what to sip alongside it.–Renee Schettler Rossi
LC Soulful Sipper Note
One of the loveliest things about this homemade lemonade recipe—and there are many such things, including it being easy, elegant, and eminently giftable—is your ability to emphasize whatever qualities you most love in it. Like it tart? Use a light touch with the sugar. Like it fizzy? Swap tap water for seltzer. The one constant in the sweetly tart concoction is its ability to instantly summon summers gone by. Talk about a soulful sipper.
Special Equipment: Large glass bottle with a stopper
Homemade Lemonade
Quick Glance
45 M
1 H

Serves 8 to 10
Print Recipe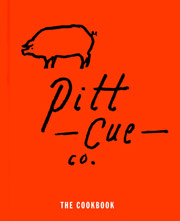 Ingredients
For the concentrated lemonade syrup

10 unwaxed lemons, preferably organic

2 cups sugar (any kind of sugar will do but the folks at Pitt Cue Co. use light brown sugar)

1 1/2 cups cold water

For the lemonade

1 part concentrated lemonade syrup

3 to 4 parts cold water (you can use seltzer if you like)

Ice (optional)
Directions
Make the concentrated lemonade syrup

1. Remove the zest but not the underlying white pith from the lemons using a paring knife, vegetable peeler, or zester. [Editor's Note: This may amount to more zest than you've ever seen in a single place. That's okay.] Then juice the lemons. You'll probably end up with about 1 1/2 cups juice. Place all the zest and juice in a saucepan, add the sugar and water, and heat slowly over medium heat, stirring constantly, until the sugar has dissolved. The liquid should approach boiling but should not actually boil.

2. Remove the pan from the heat. Strain the mixture and discard the lemon zest and any seeds. You should have about 4 cups concentrated lemonade syrup. Let it cool slightly.

3. Meanwhile, sterilize a large glass bottle and its stopper however you choose. (The authors like to thoroughly wash and dry the bottle, place it in a cold oven, and heat it to 320°F. After 20 minutes, they turn the oven off and let the jars cool slightly.)

4. Pour the warm lemonade syrup into the bottle and let it cool. Cover the bottle and stash it in the fridge until it's chilled through and up to several weeks.

Make the lemonade

5. For each serving, stir together 1 part concentrated lemonade syrup with 3 to 4 parts cold water. (We like to use 1/4 cup lemonade syrup and 3/4 cup cold water per serving.) If desired, serve over ice. Sip and sigh.
Tuxedo Variations
Boozy Bourbon Lemonade
Giggly Gin Lemonade
elderflower cordial (this is a sweet, floral syrup made from the flowers of the elderberry bush), and enough homemade lemonade to top it off. Stir well to ensure the ingredients are mixed and chilled. If desired, add a lemon slice or three.
Homemade Lemonade Recipe © 2014 Pitt Cue Co. Ltd 2014. Photo © 2014 Paul Winch-Furness. All rights reserved.
If you make this recipe, snap a photo and hashtag it #LeitesCulinaria. We'd love to see your creations on Instagram, Facebook, and Twitter.