Grilled beer braised bratwurst, also known as beer brats, is one of God's finest gifts to humans. Well, when they're done properly, that is. Here's everything you need to know about cooking them.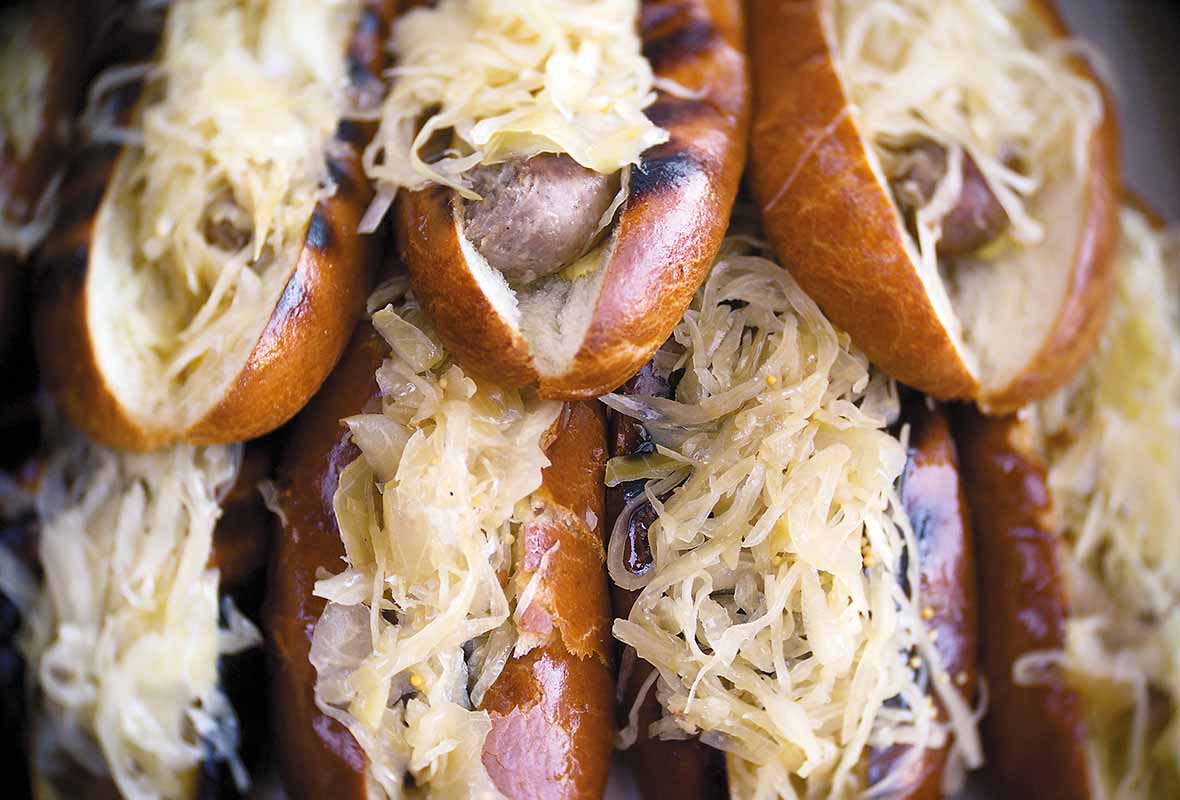 Grilled beer braised bratwurst, when done properly, makes us go wobbly in the knees. Even the thought of it has the same effect. Imagine, if you will, an overcast Saturday in autumn, the wind rattling the leaves, the aroma from beer-bathed brats sizzling on the grill. And if you're anything like us, that smoke twirling up from the beer brats is going to be luring you just like in those old-time cartoons in which the smoke shape-shifts into a come-hither motion. Not only is it Oktoberfest, folks, but it's tailgating season as well. So while it's tempting for us, really tempting, to blather on with a bunch of blah blah blah about bratwurst—what it is, when it originated, where to pay homage to it should you embark on a pilgrimage to Germany—instead, we're going to just suggest you go make some grilled beer brats. Do the right thing. Originally published September 26, 2014.–Renee Schettler Rossi
Grilled Beer Braised Bratwurst
Quick Glance
15 M
45 M

Serves 8
Print Recipe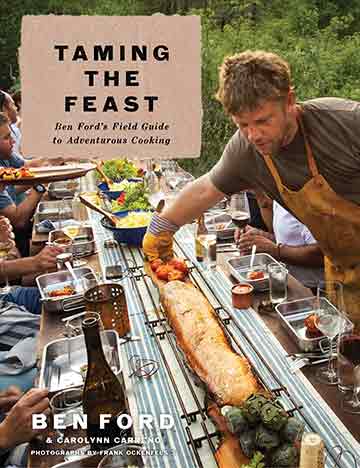 Ingredients
4 tablespoons (2 ounces) unsalted butter, plus more for the buns

4 garlic cloves, minced or grated

1 teaspoon cayenne pepper, or more to taste

1/4 cup packed light or dark brown sugar

1/2 teaspoon caraway seeds, or more to taste

Freshly ground black pepper

8 bratwursts (5 to 6 ounces each), preferably Wisconsin-style, pricked with a fork in several places

Two or three 12-ounce bottles beer, or more as needed

1 cup sauerkraut, undrained

8 hoagie rolls, mini-baguettes, top-split hot dog buns, pretzel rolls, or, natch, bratwurst buns

Mustard, for serving
Directions
1. Fire up your charcoal or gas grill to high heat with the lid closed to ensure it gets nice and hot.

2. Place a Dutch oven or largish pot on a corner of the grill or on the stovetop over medium heat. Toss in the butter, garlic, and cayenne and cook for about a minute, stirring constantly so the garlic doesn't brown. Add the brown sugar, caraway seeds, and 6 to 7 turns black pepper, then add the brats and enough beer so that everything is swimming. Bring to a simmer and cook for 10 minutes.

3. Add the sauerkraut and its liquid and let it cook until the bratwursts are cooked through, about 10 minutes more. (You can tell when the brats are done because they'll expand and the meat will be tight in its casing.) Remove from the heat. Keep the bratwurst in the liquid until you're ready to grill them.

4. Brush the cut sides of the buns with butter. (If you have time to melt the butter first, all the better!) Put the buns, cut side down, on the grill until golden brown and crisp at the edges and magnificently toasted. Transfer the toasted buns to a roasting pan or disposable aluminum pan and tent with foil to keep warm.

5. Use tongs to lift the brats out of the liquid. Grill the brats, turning as necessary, until they have crusty bark on the outside, about 10 minutes. Don't dally. Immediately serve the brats on the toasted buns with mustard and a heap of the sauerkraut.
Recipe Testers Reviews
Grilled Beer Braised Bratwurst Recipe © 2014 Ben Ford and Carolynn Carreno. Photo © 2014 Frank Ockenfels 3. All rights reserved. All recipes and photos used with permission of the publisher.
If you make this recipe, snap a photo and hashtag it #LeitesCulinaria. We'd love to see your creations on Instagram, Facebook, and Twitter.