These crêpes dentelles with sautéed apples and caramel sauce are an elegant and enticing combination of sweet crêpes topped with apples cooked in butter and sugar and drizzled with creamy caramel.
Crêpes Dentelles are the thin, delicate, curiously satisfying crêpes you already know and adore. Except they're even more lacey and delicate than usual with an almost custardy texture in the middle. As someone we know described them, "Really beautiful delicate things." And then they've embellished with buttery caramelized apples and a rich caramel sauce. Elegant and extravagant whether for brunch, dessert, dinner, foursies, whenever the craving strikes.–Renee Schettler Rossi
Crêpes Dentelles with Sautéed Apples and Caramel Sauce
Quick Glance
1 H
2 H

Serves 4 to 6
Print Recipe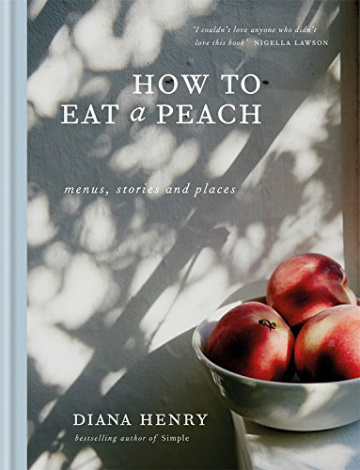 Ingredients
For the crêpes

1 cup all-purpose flour

2 1/2 tablespoons superfine sugar

Pinch of sea salt

1 1/4 cups whole milk

1 medium egg, plus 1 egg yolk

1/2 cup cold water

2 tablespoons unsalted butter (1 oz), melted and cooled, plus more for the skillet

Crème fraîche, to serve

For the caramel

3 1/2 tablespoons unsalted butter (1 3/4 oz)

1/2 cup heavy cream

1/2 cup soft light brown sugar, packed

1/2 teaspoon sea salt

1/4 teaspoon vanilla extract

For the apples

2 large tart apples (about 11 ounces), peeled, halved, and cored

3 1/2 tablespoons unsalted butter (1 3/4 oz)

3 1/2 tablespoons superfine sugar
Directions
Make the crêpes

1. In a large bowl, stir together the flour, sugar, and salt and make a well in the center. In a separate medium bowl, beat the milk, egg, and egg yolk with the water and gradually whisk this into the well, until smooth, about 2 minutes. Stir in the melted butter, cover, and let stand at room temperature for 1 hour. The batter will be quite thin. (Alternately, you can simply mix all the ingredients in a blender for 1 minute. Scrape down the sides and then blend again until smooth, about 5 seconds more.)

Make the caramel

2. Meanwhile, in a large saucepan over medium heat, melt the butter. Add the cream, sugar, and salt and bring to a gentle boil, stirring until the sugar dissolves. Reduce the heat to low and gently simmer, whisking from time to time, until the caramel mixture thickens slightly and is the desired consistency, 8 to 10 minutes. Keep in mind the caramel will continue to cook even after you remove it from the heat due to the residual heat of the pan. Remove the pan from the heat and stir in the vanilla.

Prepare the apples

3. Slice the apples into thin wedges about 1/4 inch (6 mm) at the thickest part. In a large skillet over medium heat, melt the butter. Working in batches if necessary, arrange the apples in a single layer, without crowding them, and cook, trying to stir just once, until golden, 3 to 5 minutes per side. It's okay if they're not yet fully tender.

4. Return all the apples to the skillet over medium heat, sprinkle with the sugar, and cook until lightly caramelized, about 3 minutes. Place the apples on a baking sheet in a single layer. (This is important. If the apples are on top of one other they'll continue to cook and lose their nice caramelized edges and turn soggy.)

Make and assemble the crêpes

5. Preheat the oven to 200°F (95°C).

6. In a medium well-seasoned cast-iron or nonstick skillet over medium heat, melt a smidgen of butter and tilt the pan to swirl so the butter just coats the surface of the skillet. Ladle in a small scoop of batter, being careful to use just enough to thinly coat the surface of the skillet or actually you may want to use slightly less to make the crêpe smaller than your skillet and therefore easier to flip. Quickly tilt the skillet to swirl the batter and pour off any excess. You want these crêpes to be exceptionally thin. Cook over medium heat until golden underneath, about 1 minute, and then use a thin, preferably flexible, metal spatula to flip and cook the other side. (These crêpes are delicate and tear quite easily. Don't worry if they do. They'll taste the same.) Transfer to a baking sheet and slip it in the oven. Repeat with the remaining batter, adding a smidgen more butter in small increments as needed. If the skillet gets a touch too hot and the butter browns when you add it, wipe it out and start again. As you finish cooking the crêpes, pile them on a baking sheet and keep them in the oven.

7. Serve the crêpes, either assembled by spooning some apples along the center of each crêpe and then folding over the sides, or simply by placing out a stack of crêpes alongside the apples along with warm caramel and crème fraîche.
Crêpes Dentelles with Sautéed Apples and Caramel Sauce Recipe © 2018 Diana Henry. Photo © 2018 Laura Edwards. All rights reserved. All recipes and photos used with permission of the publisher.
If you make this recipe, snap a photo and hashtag it #LeitesCulinaria. We'd love to see your creations on Instagram, Facebook, and Twitter.