You've waited through a long winter to finally enjoy the first offerings of fresh asparagus and rhubarb. Here, 5 spring recipes to help you do just that.
This white pizza with salad is a simple and easy entrée or appetizer made by topping pizza dough with fresh mozzarella, a tangle of lemon and oil-dressed baby arugula or other greens, and a shower of Parmesan.
Recipe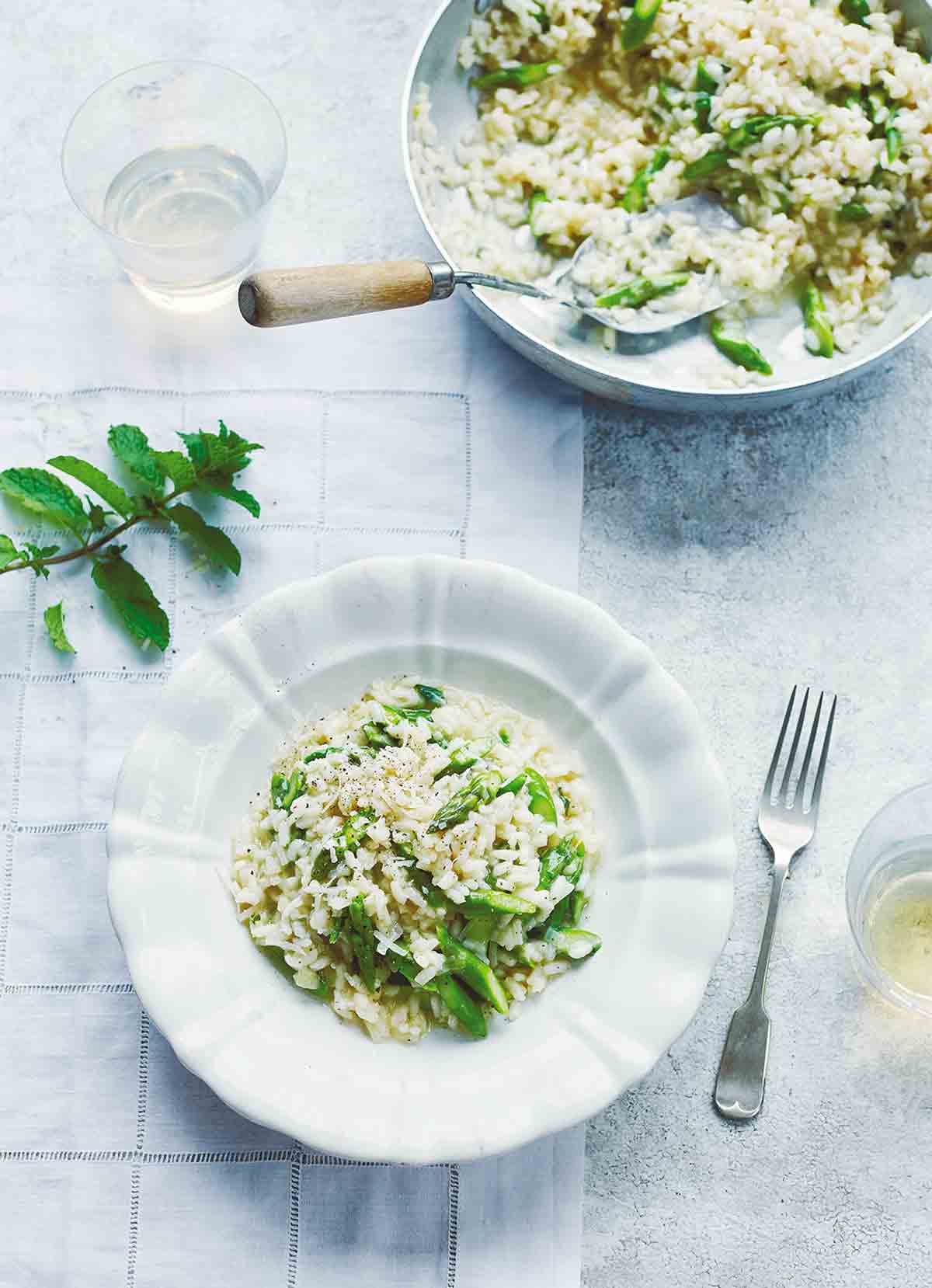 This asparagus risotto is easy and creamy and made with asparagus, Parmesan, shallots, garlic, butter, white wine, and Italian Arborio rice. A lovely spring riff on a traditional Italian classic in less than an hour.
Recipe
I can't think of a better Easter dinner centerpiece than this tender spring lamb with rosemary.
Recipe
Spring panzanella. When you just can't wait until midsummer for your favorite traditional Italian bread salad, try this rendition with spears of spring asparagus. You can thank us later.
Recipe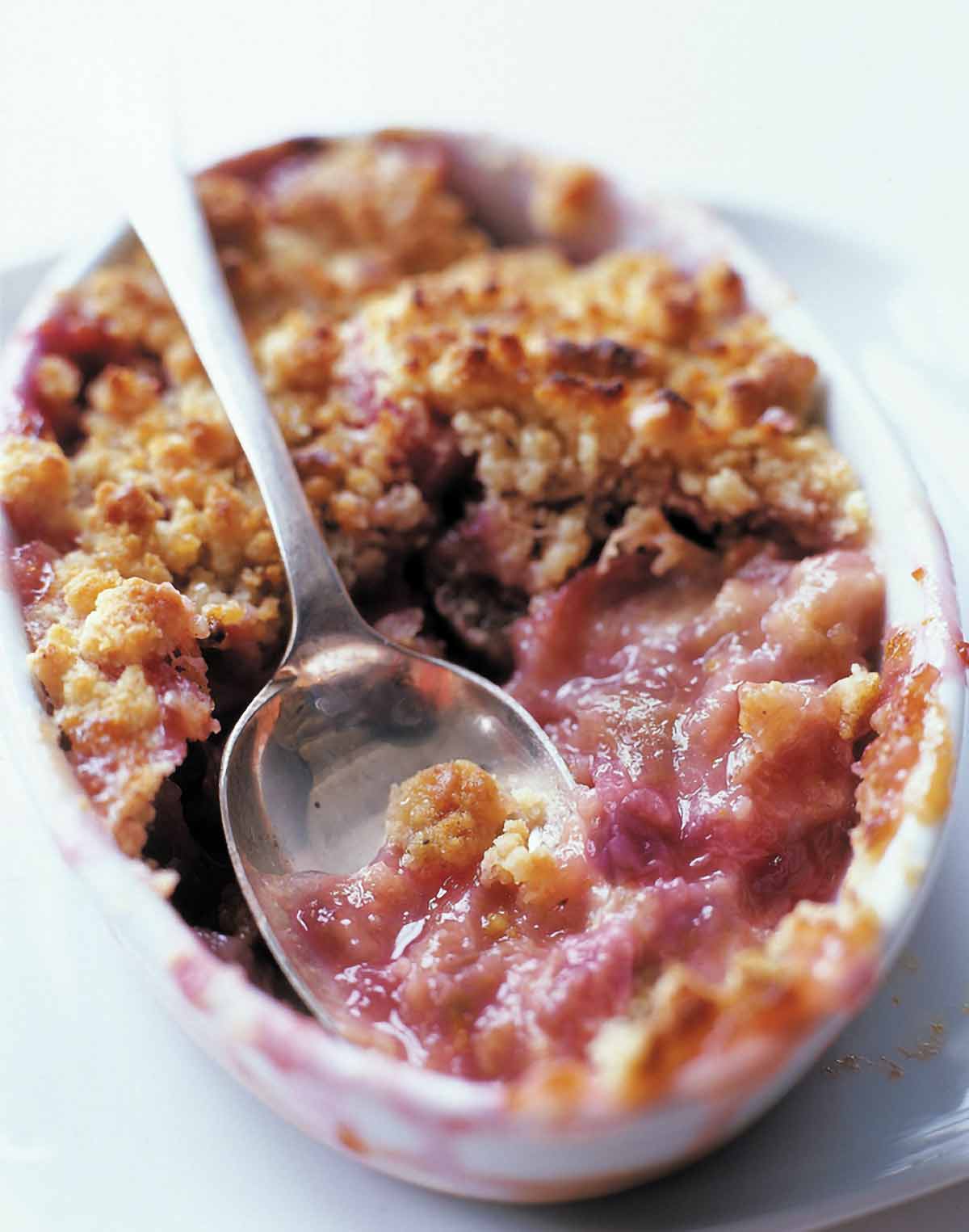 Leftovers of this easy rhubarb crisp are great for breakfast; just substitute yogurt for the whipped cream.
Recipe
© 2022 Leite's Culinaria. All rights reserved. All materials used with permission.