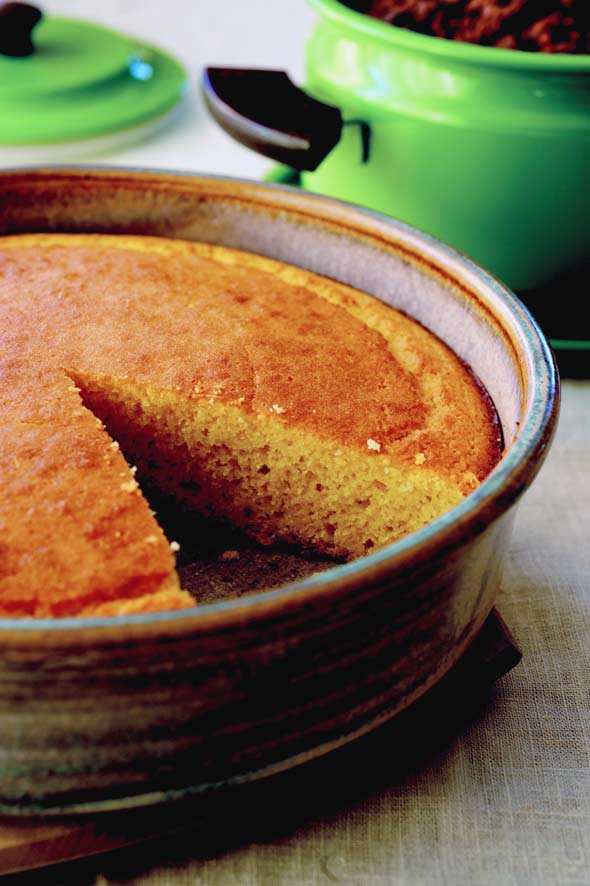 I have always been more careful than I want to be, and I hope that life will be long so that I can continue to practice my "danger" skills. My daughter Sadie has inherited the careful gene from me, whereas my other daughter Rosie careens through the world at breakneck speed. Here I am doing that thing that parents do—putting one child into one box and the other child into another. The girls continue to show me the folly of this box making.
One winter day, Sadie and I took a hike after school. It was cold and snowy and rainy and surprisingly lovely all around us. I took baby steps down the snow-covered path and Sadie laughed at me and let go of my hand. Sadie, my careful child who struggles with her bike for fear of tipping, who didn't jump until she was four years old, galloped down the icy mountain, a tiny superhero with her hair flying behind her like a cape. She skidded to a stop every few seconds to look up at me.
"Come on, mom!"
When she finally did fall, sliding butt-first into the slushy ground, she looked surprised and then burst into laughter.
"I never imagined that I would fall!"
We both made it down the mountain without a scratch. I took Sadie's ice-cold hand in mine and we headed for the car. I had had enough risk for the day, and when we got home, I made cornbread.
Cornbread, just out of the pan with butter, is safety in a pan. You can make cornbread in half an hour and it will be good as long as it stays warm. There are plenty of foods for brave days. There are caramels and soufflés and delicate cuts of meat. But some days it just has to be cornbread.
This slightly sweet cornbread is inspired by a recipe from The King Arthur Flour Baker's Companion (Countryman Press, 2003). It's entirely risk-free, quick to make, and will never fail you.–Alana Chernila
LC The Cornbread Of Your Childhood Note
This moist, ever-so-slightly sweet, faintly maple-y cornbread is able to sop up all manner of chili, pan gravy, and sauces in a single swipe, and it can be stirred up just  as quickly as it disappears. But before you start gathering ingredients, allow us to share our theory about how folks tend to have very specific expectations about what they want from cornbread. We think it has everything to do with what you experienced growing up. (Yes, just like your therapist, we're taking this back to your childhood.) If your momma made you cornbread that was spare on the sweetness, be forewarned, this isn't it. If your momma made something sufficiently sweet and with a cakey enough crumb to pass as dessert, this ain't it either. If you crave something smack in-between that went equally well with fried chicken, ribs, a crock of beans, and a tall glass of cold milk, well, now we're talking.
Cornbread
Quick Glance
20 M
45 M

Serves 6
Print Recipe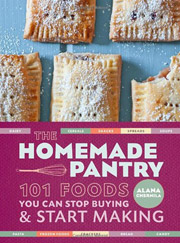 Ingredients
1 cup (5 ounces) all-purpose flour

1 cup (4.75 ounces) yellow cornmeal

1 tablespoon baking powder

1 teaspoon salt

2 eggs

1 cup buttermilk (either low-fat or full-fat)

1/4 cup maple syrup

4 tablespoons (1/2 stick) unsalted butter, melted, plus additional for the pan
Directions
1. Preheat the oven to 425°F (218°C). Lightly butter an 8-inch square baking dish or 9-inch round baking pan or a similarly sized cast-iron skillet.

2. In a large bowl, combine the flour, cornmeal, baking powder, and salt and whisk together until thoroughly combined.

3. Break the eggs into a large measuring cup or a medium bowl and beat them with the whisk. Add the buttermilk, maple syrup, and melted butter to the eggs and whisk together until thoroughly combined.

4. Add the egg mixture to the dry ingredients and gently stir just until combined, using only a few strokes. Scrape the batter into the prepared pan and bake for 20 to 25 minutes, until the cornbread is lightly browned, pulling away from the sides of the pan, and a cake tester or butter knife comes out clean when inserted into the center. Serve the cornbread warm, preferably with butter. [Editor's Note: Or with ribs. Or fried chicken. Or a tall glass of cold milk. Or, well, you tell us….]
Cornbread Recipe © 2012 Alana Chernila. Photo © 2012 Jennifer May. All rights reserved.
If you make this recipe, snap a photo and hashtag it #LeitesCulinaria. We'd love to see your creations on Instagram, Facebook, and Twitter.