Green beans gremolata is an easy way to gussy up green beans and make them seem fancy without being fussy.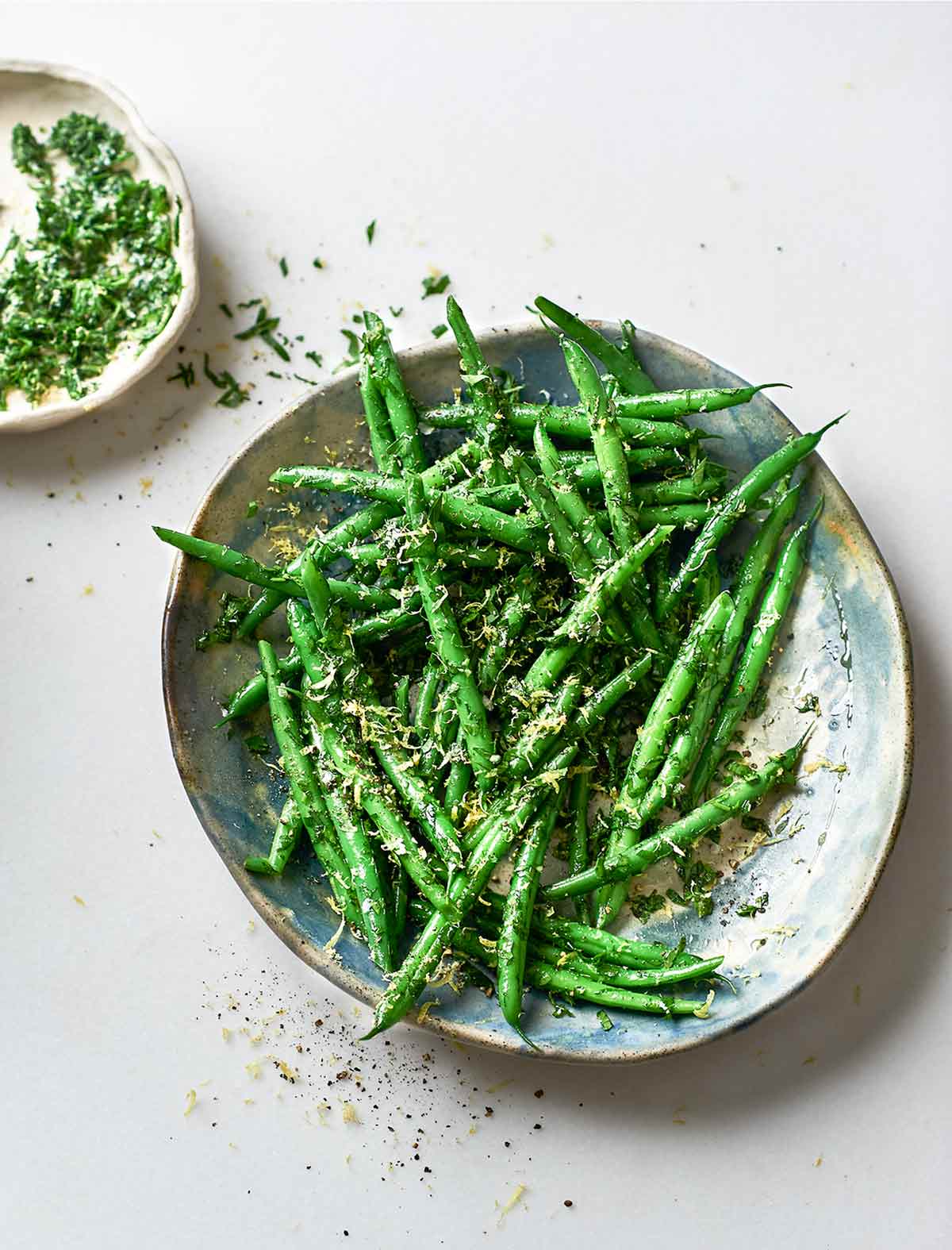 What is gremolata?
Gremolata is a traditional Italian condiment that's essentially a green sauce made from chopped parsley, lemon zest, and fresh garlic. It's relatively bracing astringency is commonly paired with rich meats like osso bucco, though it's also terrific with lamb, fish, vegetables, even soups.
Green Beans Gremolata
Quick Glance

(1)

15 M
15 M
Serves

2

to 3
Print Recipe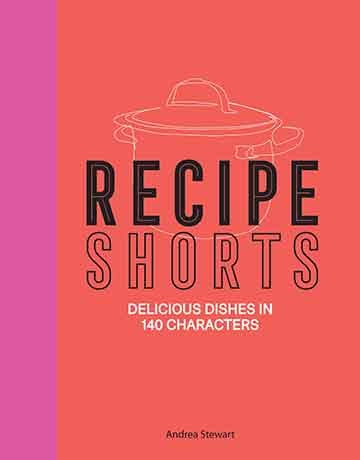 Ingredients
Directions
Fill a bowl halfway with ice water. Bring a pot or large saucepan of water to a boil. Add the green beans and cook just until bright green and tender but not at all mushy, 2 to 4 minutes, depending on the thickness of the green beans. 
Use a slotted spoon or tongs to dip the beans into the ice water just long enough to stop the cooking. Drain the beans and pat them dry. (You can set the green beans aside at room temperature for an hour or so prior to serving.)
In a medium bowl, stir together the parsley, lemon zest, olive oil, and garlic.
Just before serving, toss the green beans into the bowl with the gremolata mixture. Season generously with salt and pepper and serve immediately. Originally published November 14, 2017.
Print Recipe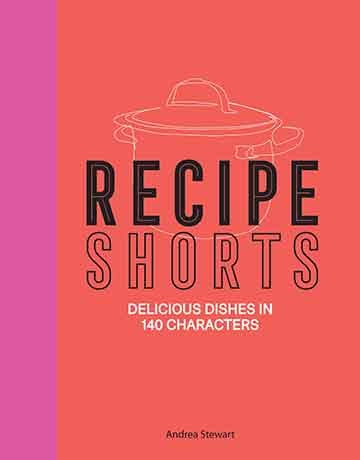 Recipe Testers' Reviews
Most people think of green beans as a rather mushy vegetable that goes with anything, dressed up with a bit of ham or bacon or as the ever famous mushroom soup casserole served at holidays. They can usually be found swimming in the vegetable section at most buffets. I am pleased to have found a recipe that actually does justice to the fresh bean.
Served while still crisp and enhanced by notes of lemon and garlic, this green beans gremolata recipe will stay in my recipe box. I used curly leaf parsley. I didn't really feel the parsley added anything, but neither did it detract. It is an attractive dish which would add to the appearance of the plate.
I could eat a lot of green beans prepared this way, so I am going to say this is one serving. However, knowing that not everyone enjoys their vegetables as much as I do, this could also perhaps better be described as 1 to 2 servings.
This is another simple recipe with few ingredients, where the quality of the ingredients is key. I purchased my green beans at the farmers market the same day, and I selected this dish to make in part because of these lovely beans. From start to finish, this takes just minutes to prepare and will be as tasty at room temperature as it would be with just-blanched beans. One note: I am a habitual undersalter. Do not undersalt!
Green Beans Gremolata Recipe © 2017 Andrea Stewart. Photo © 2017
Faith Mason
. All rights reserved. All materials used with permission.