This cherry pie, made with cherries (fresh or frozen), sugar, butter, and a flaky crust, is a classic summer dessert.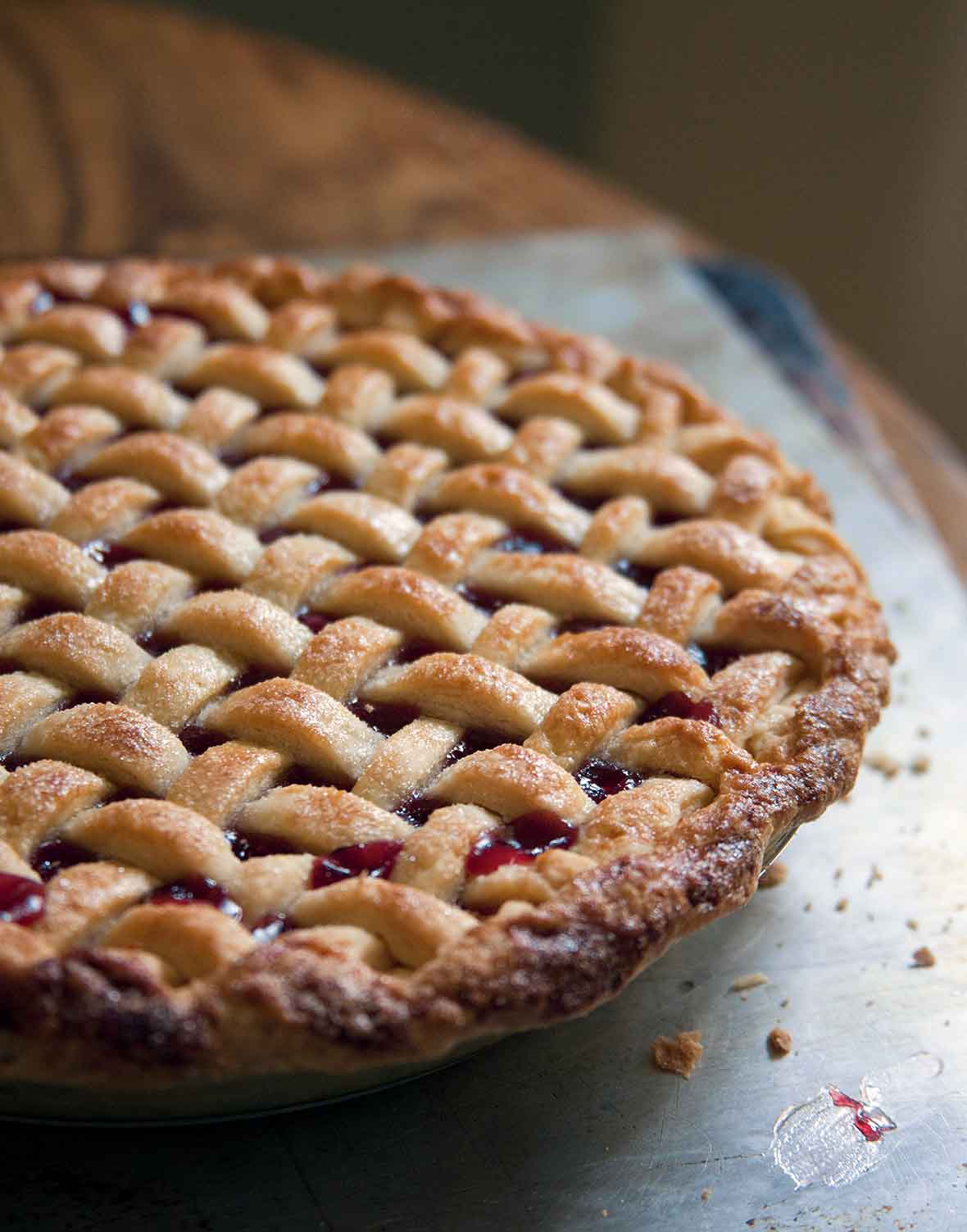 This cherry pie recipe has elicited a lot of resoundingly laudatory comments. But our favorite has to be, "This pie tastes simple. Like cherries." Because that's exactly what we seek in a cherry pie. Save your almond extract or your lemon juice or your whatever else for another recipe. You won't need them here. This tastes like just cherries. Nothing else. As God intended. Originally published July 2, 2014.–Renee Schettler Rossi
How To Make A Lattice Top Pie Crust
Like the looks of the lattice top on this cherry pie? Go ahed and give it a try. That messy, ruby red cherry pie filling looks so pretty poking out from underneath.
Cherry Pie
Quick Glance
1 H
3 H

Makes one 9-inch pie
Print Recipe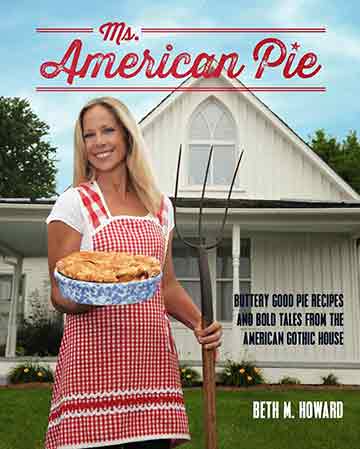 Ingredients
For the crust
Pastry dough for double-crust pie
For the filling

5 to 6 cups pitted cherries (any variety, fresh or frozen)

1/2 to 1 cup granulated sugar

3 tablespoons instant tapioca or 4 tablespoons cornstarch

Pinch salt

1 tablespoon (1/2 ounce) unsalted butter, cut into small pieces

1 large egg, lightly beaten
Directions
Make the crust

1. Prepare the pie dough and carefully fit it into a 9-inch pie plate.

Make the filling

2. In a large bowl, toss together the cherries (if using frozen cherries, they should be unthawed), sugar, tapioca or cornstarch, and salt. (If your cherries are quite sweet, use 1/2 cup sugar; if your cherries are quite tart, use 1 cup sugar; if your cherries are just right, use 3/4 cup sugar, and if you are in doubt, use 3/4 cup sugar.) Let the cherry mixture sit for about 20 minutes if using fresh cherries, 60 minutes if using frozen cherries.

3. If your cherries are exceptionally juicy, turn the mixture into a saucepan and gently simmer, stirring almost constantly, until the juices have thickened considerably, about 7 minutes.

Assemble the cherry pie

4. Dump the cherry filling into the crust-lined pie plate. Strew the butter evenly over the filling and then carefully drape the top crust over the top or make a lattice crust.

5. Trim and crimp the pastry edges, lightly brush the entire surface of the pastry with beaten egg, and, if not using a lattice crust, poke several vent holes in the top crust. Place the pie on a rimmed baking sheet lined with foil or parchment paper.

6. Bake the cherry pie at 425°F (220°C) for 15 minutes. Turn the oven down to 375°F (190°C) and bake until bubbling, at least another 30 minutes (and longer if you're using frozen cherries). Let the pie cool slightly before slicing and serving.
Recipe Testers Reviews
Cherry Pie Recipe © 2014 Beth M. Howard. Photos © 2013 David Leite. All rights reserved. All recipes and photos used with permission of the publisher.
If you make this recipe, snap a photo and hashtag it #LeitesCulinaria. We'd love to see your creations on Instagram, Facebook, and Twitter.