A brilliantly green soup filled with broccoli, peas, spinach, and other greens that's finished off with a swirl of cashew cream. A modern riff on 70s vegan health food.
What else can I do with this green soup recipe?
Although this green soup recipe calls for all manner of good-for-you things such as peas and broccoli and spinach, we swear it doesn't taste like doing penance. And to further help you put to lovely use all those green things languishing in your veggie bin or freezer, you can rely on this recipe as a basic blueprint and ignore the exact amounts. Nothing needs to be unerringly precise. Dump in twice as many peas. Reduce the spinach to a single handful. There's no need to get hung up on the precise number of cups of peas or whether your broccoli is 12 ounces or 16 ounces.
We've been playing with the proportions and it hasn't failed us yet. (We've also been making a version that includes leeks and zucchini in addition to the ingredients suggested in the recipe below and wowsa!) As for that lovely swirl you see commingling with the liquid greens, if you prefer, go ahead and substitute a swirl of actual heavy cream or, for those beholden to someone with dairy issues or who subscribes to vegan tenets, unsweetened coconut cream.
Green Soup
Quick Glance

(1)

45 M
2 H, 30 M
Serves

4

to 6
Print Recipe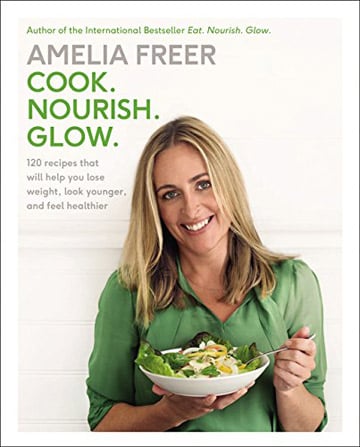 Ingredients
For the cashew cream
For the green soup
Directions
Make the cashew cream
A few hours before making the green soup, toss the cashews in a bowl, pour enough very hot water over them to cover, and let soak for at least 2 hours.
When the cashews are tender, drain them and toss them in a food processor or blender along with the cold water, garlic, and lemon zest. Process until completely smooth and creamy.
Make the green soup
Heat the oil in a large saucepan over medium heat, add the onion, and cook until translucent, about 5 minutes. Add the broccoli and peas to the pan and cook until they're bright green, about 5 minutes. 
Then add the stock to the pan. (The vegetables should be just barely covered with liquid. If necessary, add a little extra water to the pan.) Bring to a boil and then gently simmer until the vegetables are tender, anywhere from 4 to 8 minutes. (If using frozen peas, your timing will be closer to 8 minutes.) Don't overcook the vegetables or they'll turn an icky shade of dull green.
Remove the pan from the heat and add the spinach, a handful at a time, and let it wilt into the soup. Let it cool for 10 minutes and then dump into a blender or Vitamix along with half the cashew cream and process until smooth.
For serving
Pour or ladle the soup into bowls and add a swirl of the remaining cashew cream atop each bowl. If desired, sprinkle with parsley and chile. Originally published June 02, 21016.
Print Recipe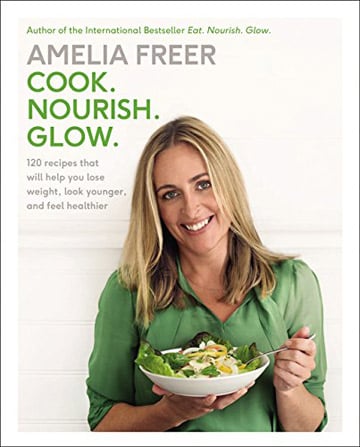 Recipe Testers' Reviews
This green soup has lovely fresh vegetable flavors and a stunning bright green color. I prepped the vegetables early in the day but didn't have time to actually cook the soup until later. This approach worked very well and I'm sure the prep could also be done the day before if necessary.
Be sure not to cover the pan while cooking the vegetables and simmering the soup to ensure that the vegetables maintain a nice bright green color. My frozen peas weighed 14 ounces and measured 3 cups. The cashew cream was pretty watery and not a cream at all. I added half of it to the soup, but didn't use the rest as a garnish.
I was really excited about making this green soup recipe and it couldn't be any easier. The soup part is a pretty fast process.
The timing was perfect. I didn't bother adding water in addition to the vegetable stock. I used a Vitamix as I couldn't find our immersion blender. I added 1 teaspoon coarse sea salt to the cashew cream. This alone is an amazingly tasty cream to use with vegetables or as "hummus."
Green Soup Recipe © 2016 Amelia Freer. Photo © 2016
Susan Bell
. All rights reserved. All materials used with permission.