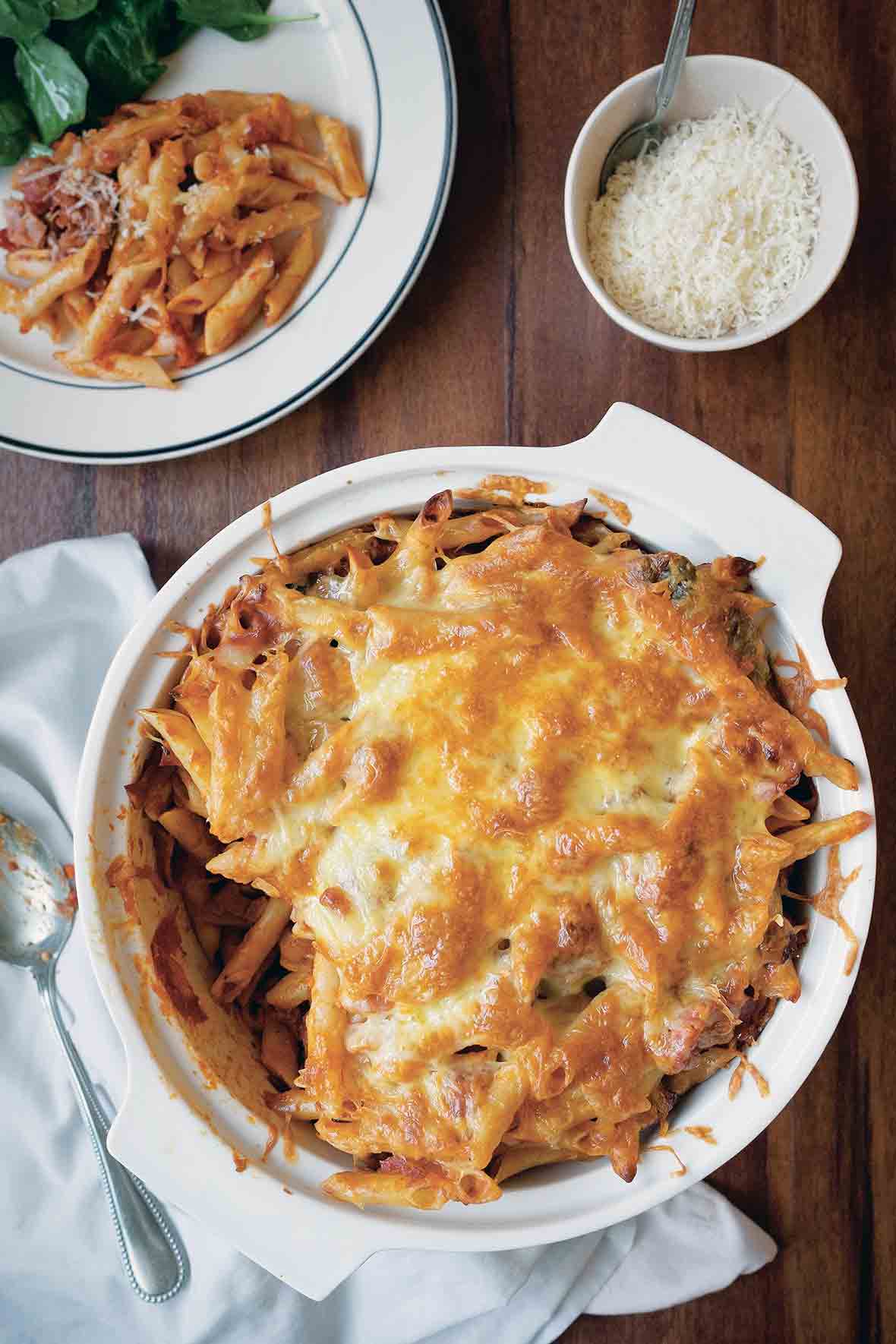 Baked Ziti
This baked ziti, made with Italian sausage as well as pepperoni and pancetta or bacon along with two types of cheeses and a homemade tomato sauce is rich, indulgent, and comforting in the best possible way.
Recipe
Cheesy Baked Spaghetti
This cheesy baked spaghetti, made with pasta, tomatoes, ground beef or Italian sausage, mozzarella, and Pecorino Romano is a true one-pan wonder that will satisfy even the pickiest eaters at your table.
Recipe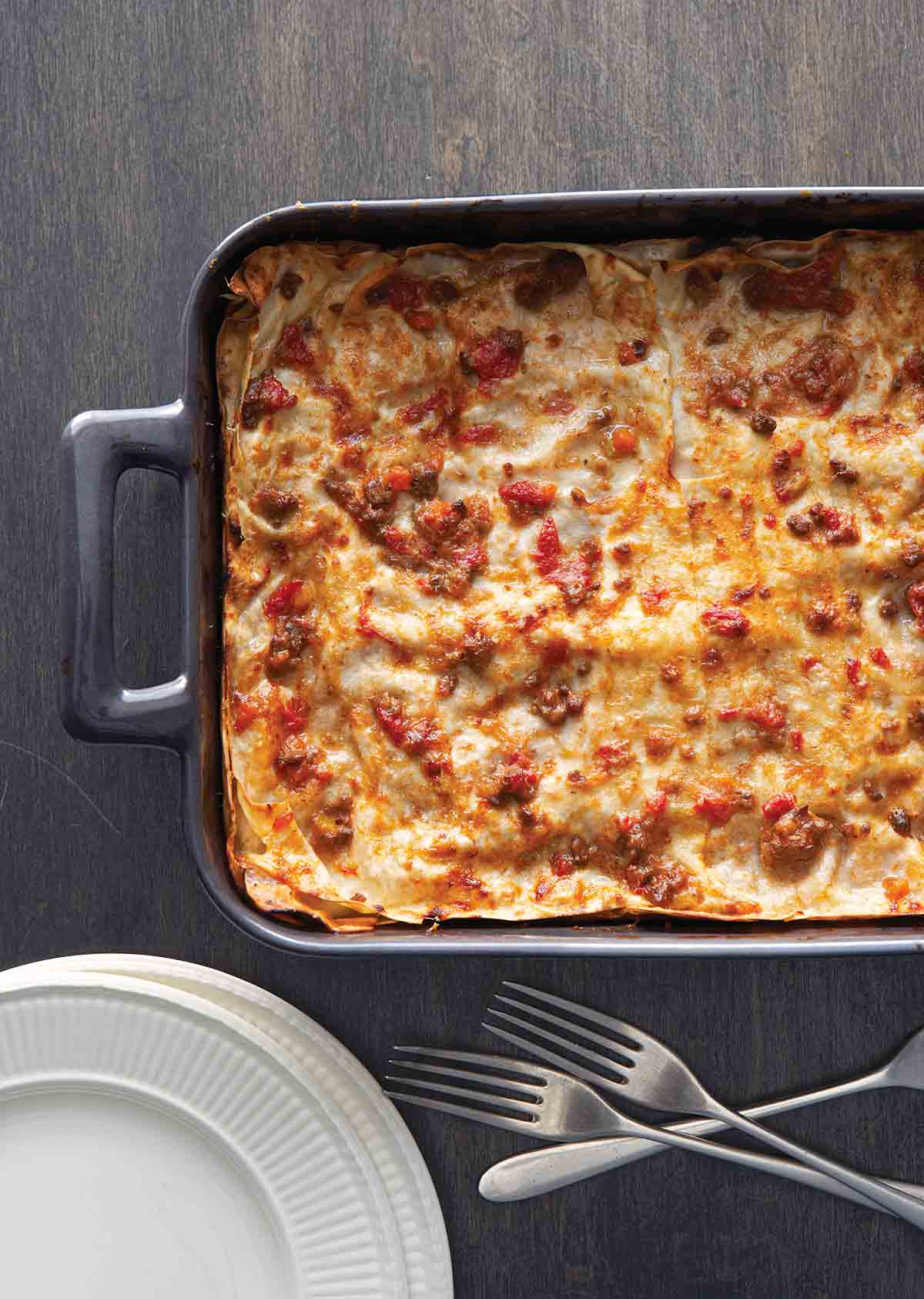 Lasagne Bolognese
This lasagne bolognese from Giuliano Hazan is as authentic as it gets.
Recipe
Baked Macaroni and Cheese
This baked macaroni and cheese recipe is the best and easy to make. The bread crumbs on top and creamy comfort food underneath are proof that homemade tastes infinitely better than that store-bought stuff in the blue box. Here's how to make it.
Recipe
Baked Pasta with Tomatoes & Eggplant
These are what you'd call "two-fers." No one loves reheating something they served for dinner a second day, but with two-fers, the leftovers become something totally different. This is one of those recipes: you make the tomato and eggplant soup for dinner one night and use the leftover soup as a pasta sauce the next.
Recipe
Baked Mac and Cheese with Bread Crumbs
This baked macaroni and cheese boasts all the cheesy goodness of the usual American classic but with the spectacular addition of crunchy, buttery crumbs on top as well as the bonus points that it can be prepared in advance. What's not to love?!
Recipe
Personal Pan Lasagna
This personal pan lasagna is a mini and magnificent combination of store-bought ravioli, pasta sauce, and cheese. Consider it an easy cheater's lasagna. And you won't care what it's called as soon as you taste this individual lasagna made with no ricotta.
Recipe
Spaghetti Pie
A quick, easy, inexpensive, and kid-friendly dinner? Yes, please! Made with pasta, spaghetti sauce, egg, and cheese, it's sure to be a hit.
Recipe
Macaroni Gratin
This macaroni gratin, made with pasta, bacon, and two types of cheese, is no ordinary mac and cheese. It's sublimely rich and ridiculously comforting. Definitely not something we'd kick out of bed. Here's how to make it.
Recipe
Cacio e Pepe Noodle Kugel
This modern take on noodle kugel combines the flavors of Rome's famous pasta dish with the comfort of a rich baked kugel. Cooked linguine is mixed with ricotta, mascarpone, Pecorino Romano, and plenty of black pepper and baked until crisp and golden.
Recipe