This Old Bay seasoning recipe, a favorite of Maryland, is a blend of celery salt, paprika, black pepper, cayenne pepper, cinnamon, ginger, and other spices that are exactly what you want to sprinkle on shrimp, crab boil, fish, fries, chicken…heck, you can dump this homemade spice blend on anything, really.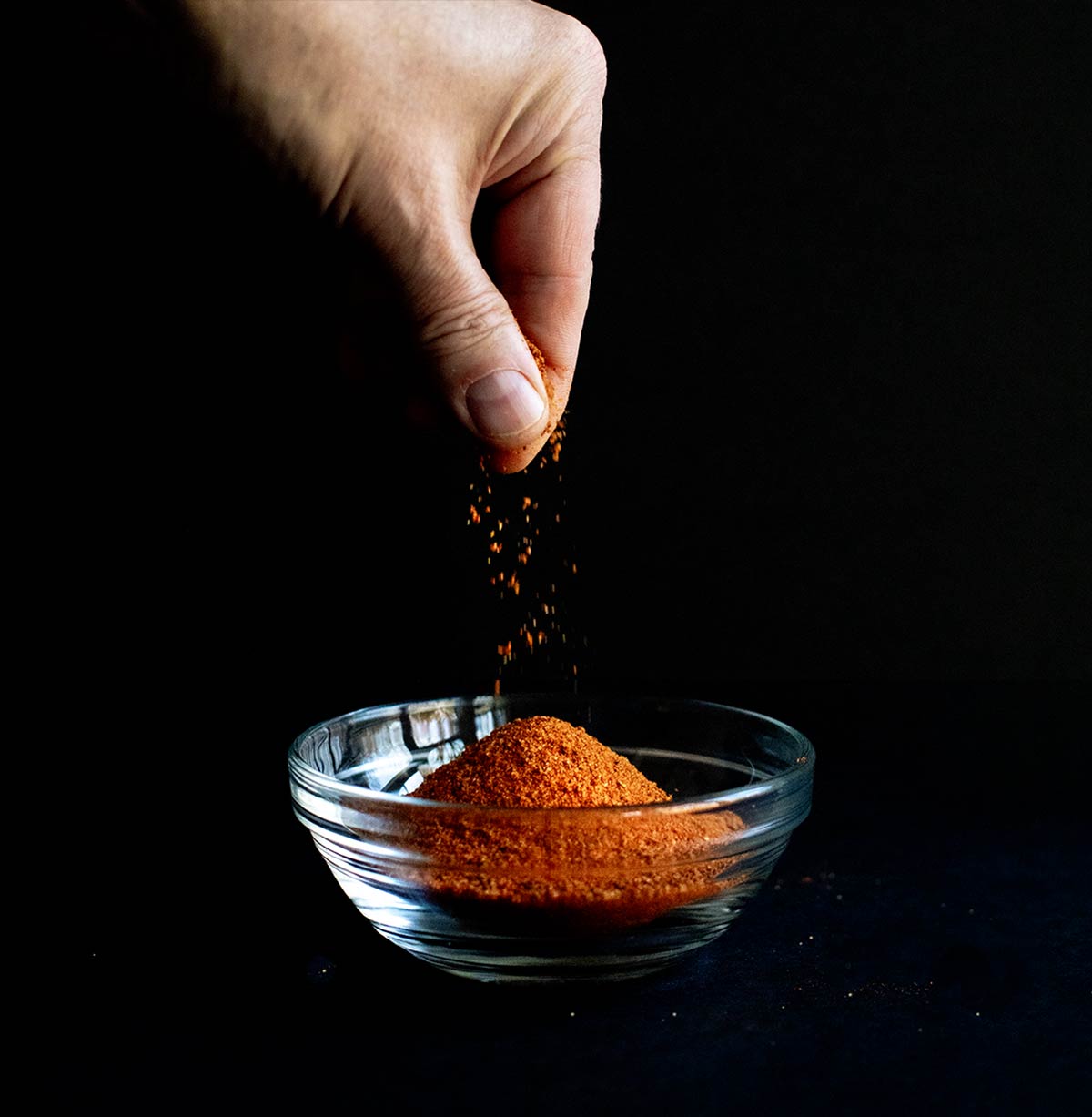 What can I use Old Bay seasoning with?
Mixed into crab cakes, natch
Sprinkled on sweet corn
Shaken or stirred into a Bloody Mary
Dumped on fries
Incorporated into the flour for dredging pan-fried fish or pan-fried chicken
Dumped into gumbo
Stirred into gazpacho
Strewn atop a baked potato
Dusted daintily over naan
Stirred into egg salad
Rubbed on grilled fish that's destined to be wrapped up in soft corn tortillas (that is to say, fish tacos)
Melded into hot crab dip
Tossed with popcorn
Whisked into egg white omelets
Swirled into seafood soups and stews
Whirled into tartar sauce
Dissolved in a brine for pork or poultry
Sprinkled in bread crumbs for, well, just about anything
Mashed into deviled eggs
Injected into chicken or turkey
Mixed into the coating for onion rings
Heaped on homemade potato chips
Added to mayo for a quick dip
Mashed with butter, garlic, and Parmigiano-Reggiano and slathered on warm bread
Rubbed between the meat and skin of a hen prior to roasting
Sprinkled on homemade tortilla chips as they're pulled from the oil
Tossed with oven fries
Added to stuffing or, if you prefer, dressing (and we're quite certain you know the difference between them…right?)
Combined with hummus
Strewn on crawfish anything
And, if you live in Maryland, lavished on just about everything else you can think to eat
Homemade Old Bay Seasoning
Quick Glance

(8)

5 M
5 M
Makes

2

tablespoons
Print Recipe
Ingredients
Directions
Stir together all the ingredients in a small bowl. Transfer to a container of some sort that has a tight-fitting lid—a glass jar with a screw-top lid works spectacularly.
Set aside in a cool, dark place and use within a couple months. Originally published August 28, 2012.
Print Recipe
Recipe Testers' Reviews
Oddly enough, I actually prefer this Old Bay seasoning recipe mix to the actual store-bought Old Bay. Could not figure out what it was about it that made me prefer this one, perhaps the quality of the spices. We used it on shrimp that we grilled and on fried calamari and loved them both.
Seasoning blends like this are a lot of fun to make and taste. This recipe yielded 1 3/4 tablespoons, which doesn't go far. Next time I'd at least double it. This blend was used on roasted baby potatoes as well as on grilled shell-on shrimp.
As I had a tin of Old Bay on hand, I compared the two and found there to be more depth in the original tin; however, I enjoyed the freshness of the homemade version, which was well-rounded and complete. The two tasted vaguely similar, but I wouldn't call this recipe Old Bay necessarily…perhaps just Darned Good Blend. Cardamom is one of my favorite spices and I'm happy to use it whenever possible. What I'd like to try is adding some crushed cacao beans to this recipe and rubbing it on beef.
Homemade Old Bay Seasoning Recipe © 2009 Todd Wilbur. Photo © 2021
David Leite
. All rights reserved. All materials used with permission.
If you make this recipe, snap a photo and hashtag it #LeitesCulinaria. We'd love to see your creations on Instagram, Facebook, and Twitter.